35 Best Gifts For Daughter That Will Make Her Day
For parents, their daughter is the most precious person in their life, especially to her father. He treats her like a princess, keeping her safe and secure under his shadow. For a mother, her daughter is her pride and best friend. In all, daughters are the parents' whole life, and when it comes to spoiling them, they never deter.
Irrespective of the occasion, they ensure that their gifts for daughter are incredible and perfect. Though, when they are looking to buy presents for grownup daughters, it isn't easy. When the child is young, they love barbies, toys, and even cakes. However, as they grow up, their taste and preferences shift. Thus, finding a unique present for your favorite girl is undoubtedly a challenge.
Yet, you shouldn't lose hope because it may be challenging but not impossible. Finding the right gift for your kid can happen if you follow through with the list we are listing below. No matter what personality your daughter has, we have something for everyone.
Also, remember that your daughter values your love, care, never-ending faith, and support for her. Thus, whatever you present her will be the best gift she ever receives.
With this in mind, let's look at the list of unique ideas for gifts to present to your Mija.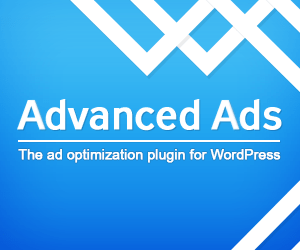 35 Thoughtful Gifts For Your Beloved Daughter
Your little girl is unique and precious. So, no matter the occasion, special gifts for daughters are essential to show how much they are loved and cared for. If you are looking for meaningful presents, here are 35 options to choose from.
1. Ladies Wallet Combo from Urban Forest
6.Gua Sha and Face Jade roller Massager Set
7. Summer body kit from mCaffeine
8. Women Gold-Toned & White Gold-Plated link Bracelet from Carlton London
12. Bonsai Spirit Tree with Fairy Lights Table Lamp from Chronos

13. Neon sign light in Rainbow design
15. Award-winner milk frother from country bean
16. Strength journal for daughter by mom
19. Fujifilm Instax Mini 9 Instant Camera

20. Plum green-tea kit

21. Chocolate gift box from Paula and Mike

22. Starbucks green ceramic coffee mug

23. Khadi natural luxury spa kit

24. Wildflower jewelry box from Nicobar

25. Wooden jewelry box

26. On-my sleeve heart-shaped pendant from CaratLane
27. Twain heart Diamond Bracelet
28. Dot & Key Hairfall Farewell Combo Set

29. Apple iPad Mini WiFi iOS Tablet 64 GB

30. Books N Beyond Subscription Boxes

31. Daughter gift mug for tea or coffee from Etsy

32. Dazzle Peach Gottapatti Suit Set

33. Pearl Ivory Anarkali Set

34. Personalized cushion

35. Jane Austen Book Set

1. Ladies Wallet Combo from Urban Forest
On her birthday, bring a smile to your kid's face by presenting her with a stylish & elegant wallet and pen combo set. It is a perfect gift irrespective of the occasion. Whether it's her birthday or a festival or you want to present her with something without a cause, this is one item she will always cherish because, honestly, no girl can have enough wallets. The leather wallet from Urban Forest is durable with finesse, comfortably designed to suit all your needs, and is a perfect travel companion.

2. Tie and Dye Night Suit
A good night's sleep is necessary to wake up fully rested and for better health. And comfortable nightwear is necessary to promote quality sleep at night. Right? No nightwear is more comfortable than a tie-and-dye night suit, consisting of a loose t-shirt and shorts. The multicoloured Tie-dye printed shorts are 100% cotton, so it's breathable and easy to wear at night. It comes in multiple colors from various brands. However, this one from StudioFit is an excellent choice for your little girl. A perfect gift idea for daughters, especially if they leave for a hostel or vacation.

Also Read: Birthday Gift Ideas For Sister 
3. Dream Catcher
Looking for a daughter gifts idea for the young one? Then, don't look far because the hope-hanging dream catcher from the tassle life is an ideal present for her. The story around the dream catcher is that it catches all nightmares promoting quality sleep and happy dreams. Whether or not you believe this story, a dream catcher is a nice option as it's vibrant and colorful, and you can personalize it by adding lights to the mix. Adding it to your kid's room will make the room bright. The beautiful catcher from the tassle life is nine inches long, undoubtedly the best piece of décor for her room.

4. Daddy's Princess Portrait
No matter how old your kid gets, she will always be your little princess, right? Thus, a special gift for the daughter is this beautiful Daddy's princess portrait. Choose any photo that you love and upload it to the site. They will customize the photo within the frame and ensure the present reaches you the earliest.

5. Apple Watch Series 7
If she is a gadget lover, why not pamper her with the Apple Watch 7? This smartwatch will not only take care of her day-to-day needs but also remind her to walk more, which is good for her health. It is a perfect gift for any occasion, especially her 25th birthday. The features of the Apple watch series 7 are multiple, like:
Exercise tracker

Heart monitor

Sleep monitor

Alarm clock

Calendar
Also, it comes in various colors. You can buy it from Amazon, Croma, or even go to your nearest Apple store for the best prices and deals.

Check Out: Romantic Birthday Gifts For Wife 
6.Gua Sha and Face Jade Roller Massager Set
Your daughter would greatly appreciate this gua sha and face jade roller massager set. She can use this beauty tool to pamper her skin, to keep it healthy and glowing. Face exercises ensure radiant skin, yet not everyone can do it regularly. A jade roller and gua sha can help massage the skin, keeping age lines at bay and ensuring the skin doesn't sag. It also stimulates blood flow in the skin, leading to calm and cool skin. She can certainly use the jade roller every night before bed to relax her skin and wake up with healthy skin.

7. Summer Body Kit from MCaffeine
It's summertime, and she is ready to jump into pool parties or go hiking with her friends. So naturally, her skin needs to be flawless, and this summer-body kit from mCaffeine will provide her with supple and radiant skin. Made using organic products and coffee extracts, it is one of the best birthday gifts for daughters. The kit includes a scrub, polishing oil, body butter, bathing bar, and a scrubber. It comes in beautiful packaging, which your daughter will love.

8. Women Gold-Toned & White Gold-Plated link Bracelet from Carlton London
Your girl will appreciate this piece of jewelry by Carlton London available on Myntra. The gold-plated bracelet comes in brass with zirconium stone. It is pretty and with the offers running on Myntra, what you pay for this beautiful piece of jewelry is worth the price. Your daughter will love this bracelet which practically goes with every dress.

9. Five Senses Gift
One of the greatest gifts for daughters is this five senses gift from gifts by Rashi. In this, you get a big package which has five gifts wrapped separately, all according to the five senses we humans have. For instance, for sight, you can choose an eye mask, photo frame, or book lamp. Similarly, there are gifts for all senses, and she will love this massive package with five small unique presents.
10. Office Bag from Zouk
Is she starting office soon? Then why not get her an office bag? A perfect bag to carry a laptop, lunch, cosmetics, and a few more things. Doesn't that sound like an ideal gift for someone starting work soon? It does, and that's why you should go with a Zouk office bag. They are spacious, and their print is visually appealing. The print is a handcrafted motif going well with every piece of clothing. This vegan and the cruelty-free bag is even more ideal for the young one stepping into the professional world because of its reasonable pricing.
11. Laptop Bag from Zouk
Carrying from above, she may also need a good laptop bag to switch from her massive office bag. Right? Or, if you have a younger kid, you can get her an incredible laptop bag with different work, like green mogra, red kalamkari, and peacock motif. Again, spacious, vegan, and reasonably priced. It is one laptop bag she deserves in her collection and the best gift from you to her.
Read More: Birthday Gifts For Sister-In-Law
12. Bonsai Spirit Tree with Fairy Lights Table Lamp from Chronos
A table lamp is a must whether she is working or studying or even if she is a toddler. She needs it to read, work, and make her room a bit cuter. This fairy light table lamp from Chronos is a flawless gift as its touch switch doesn't take much space. Put it on the side table of her room or study table, which will light up the room with its warm white lights.
13. Neon sign light in Rainbow design
Your daughter will never be old to have rainbow-designed neon lights. She can use the lights to enliven her room or even use it for her playroom. If she likes to sleep with lights, this is ideal as the rainbow-colored lights will twinkle throughout the night. It is even perfect for a housewarming or any occasion your daughter has coming around.
14. Sleepy Owl Coffee-Kit
Is your daughter a coffee aficionado? Then why not present her with a summer coffee kit from the sleepy owl. They provide you with premium instant coffee and a tumbler. You can choose from four flavors- French Vanilla, Hazelnut, Filter coffee, and original. There are other coffee kits for summers too that you can buy for her. But, of course, since it's 100% Arabica, the quality of coffee is the best.

15. Award-Winner Milk Frother from Country Bean
Another gift for your coffee-lover kid is this award-winner milk frother from the country bean. With this premium quality frother, you can froth milk at home to make a latte or cappuccino in the comfort of your home. If she is always going out for lattes, this is an ideal gift. The delicious frothy coffee from this frother is on the next level.
16. S
trength Journal for Daughter by Mom
You want your little girl to be strong, beautiful, and inspirational as a mom. And how you are in your life influences her, so encourage her to write journals. It will help her clear her thoughts and figure out her path. You can do this by presenting her a unique strength journal as one of the daughter's birthday gifts. It's a handmade journal that takes you back to pristine ages; it's a beautiful gift for daughters of all ages. 
17. Cat-Eye Sunglasses
Is she a sunglasses lover? Of course, she is! Sunglasses can make any outfit shine brighter and make you look class apart. Thus, when it comes to gifts for adult daughters, buying fashionable cat-eye glasses is an option for you. The collection of cat-eye sunglasses on Etsy is massive, and she will love them so much that she will not want to part with them.
18. Boat Rockerz 550
Boat Rockerz 550, an over-ear wireless headset, is best for music lovers. She must love listening to music, and with boat headphones, she can get lost in her world and be happy. It can be perfect to be given for Christmas, a birthday, or as a graduation gift for a daughter. The best feature of this headphone is that it can run for around 20 hours without plugging in.
19. Fujifilm Instax Mini 9 Instant Camera
Is she leaning towards photography? It is a great hobby, and she can hone her skills with this Fujifilm Instax Mini 9 instant compact camera. With a cute design, selfie mirror, and close-up lens, it is ideal for capturing the perfect selfie every time. Compatible with Instax mini-film, this cute little blue camera will be her go-to camera for all outings. Moreover, if you are looking for a wedding gift for your daughter, this can be an ideal choice. She can use it to capture beautiful memories of her honeymoon or other events.
20. Summer Ready Green-Tea Kit
If your daughter is suffering from oily skin, which is acne-prone, this is one gift she will value greatly. With green tea as the main ingredient, it will nourish and cleanse your skin from the inside. In addition, the kit includes night gel, face scrub, face serum, face wash, and body gel lotion. It is a flawless gift for her skin because it is paraben & sulfate-free. Also, this green-tea kit comes with a free bag to keep her skincare essentials organized. 
21. Chocolate Gift Box from Paula and Mike
A tempting gift for your daughter is this homemade chocolate box with 27 bars from Paul and mike. This elegant box comprises dark and milk chocolate so she can diligently enjoy both tastes. The flavors include hazelnut, alphonso mango, coffee, Cetaphil, and more. The manufacturer uses cocoa beans, not powder, enhancing the flavor tenfold.
Get it customized and ship it urgently if needed in time to present one of the best unique gifts for your daughter.
22. Starbucks Green Ceramic Coffee Mug
If she loves coffee, there is a high chance that she likes Starbucks and the awesome coffee mugs they have. One of the best Starbucks mugs is the green ceramic with a faux feather sleeve handle, making it comfortable to hold any coffee in this cup. She will love this visually appealing coffee cup gift for her birthday or daughter's day. Even if she doesn't drink coffee, the cup is a must-have for tea, milk, or juices.
23. Khadi Natural Luxury Spa Kit
After a tiring day, when she uses this spa gift basket, it will be the highlight of her day. The khadi natural luxury spa kit has a body polisher, massage oil, wrap, moisturizer, and body wash, all made using natural and ayurvedic ingredients. You can pair this luxury spa kit with a scented candle to ensure she enjoys the relaxing bath or massage in the best manner possible. This gift will make her feel appreciated and pampered, and isn't that the whole point?
24. Wildflower Jewelry Box from Nicobar
A brass and glass jewelry box with a gold finish is all she needs to organize and flaunt her jewelry. An ideal gift for daughters who owns multiple earrings, rings, pendants, and bracelets. Not only will this jewelry box keep everything organized, but it's visible clearly to her, making it easier for her to get ready when she is leaving for an event. This box's finesse is amazing, and you should not pass on this incredible gift idea.
25. Wooden Jewelry Box
Coming from above, we are sharing another jewelry box with you. This wooden jewelry box is outstanding with grape leaves with hand-carved branches done by Kashmiri Artisians. Your daughter will love to have this Kashmiri walnut box in her closet, safely guarding all her jewelry, or to use as a utility box.
26. On-my Sleeve Heart-Shaped Pendant from CaratLane

A lovely necklace in a heart shape from CaratLane will undoubtedly wow her. It is thoughtful and one of the best birthday gifts for a daughter. The minimalist silver heart-shaped necklace has a quality finish that will blow her mind when you present it to her on any occasion. It is handcrafted, and no two pieces will be the same. So, grab this before this goes out of stock.
Check Out: Birthday Gifts For Girlfriend Under Budget 

27. Twain heart Diamond Bracelet
Your princess deserves the best, and this twain heart diamond bracelet from CaratLane is worth the while of your princess. A gift like no other with 14K yellow gold studded with diamonds. Trusted by Tanishq, this piece of jewelry is a must in your daughter's jewelry collection.
28. Dot & Key Hairfall Farewell Combo Set

Hair is the most beautiful accessory a girl can ever have, and your princess, without any doubt, loves her hair. And if you hear them complaining day & night about how her hair is falling, the dot & key hair fall farewell combo-set is the best birthday gift for her. She will love this present so much because it will cure her hair fall, hair breakage, and flat hair problem. The combo set has three things- Shampoo, hair mask, and hair serum comprising of Aragan oil, Pea Peptide Protein, and Moringa seed oil. All super quality ingredients that will make her hair shine like Rapunzel.
29.Apple iPad Mini WiFi iOS Tablet 64 GB
As she is growing, she needs to have a tablet to study, especially since education is becoming online. So you can buy her an Apple iPad mini-WiFi iOS tablet 64 GB. It has a 12 MP ultra-wide front camera, making video calls easy for her. In addition, it is meticulous and beautiful, helping her study in style, a special gift for daughters.
30. Vintage Drop Dangle Earring Sets for Women
Good earrings can make any outfit shine. Thus, she should have ample earrings with her, and when you present her with this set of vintage drop dangle earrings, she will. This combo from star work has multiple dangle earrings in different designs that your daughter will adore.
Know More: Birthday Gift Ideas For Mom 
31. Daughter Gift Mug for Tea or Coffee from Etsy

Your daughter should have a pretty sturdy mug for coffee or tea, and if that cup has some beloved quotes, then isn't it the best? The daughter's gift mug from Etsy is printed on both sides, telling her how proud you are of her. You can make it special by adding chocolates, chocolate-coated dates, or almonds to the mug.
32. Dazzle Peach Gottapatti Suit Set
A beautiful suit set is a must-have in her wardrobe. So if you are planning on presenting your daughter with a suit set, go with this dazzle peach gotta Patti suit set from Aachho. Available in multiple sizes, you cannot miss this at all.
33. Pearl Ivory Anarkali Set
Another masterpiece from Aachho is this pearl ivory Anarkali set. Pair this Anarkali set with oxidized jewelry and gift this to your daughter. She will love it, and it will be the best piece of clothing she has, we promise.
34. Personalized Cushion
Tell your little girl that she is the best daughter in the world by presenting her with a personalized best daughter cushion cover. Available in satin material, it is good for her hair, and you can pair it with other things to make the gift special and unique. Things you can add include flowers, chocolates, cakes, and so on.
Check Out: Birthday Gift For Grandpa 
35. Jane Austen Book Set

Jane Austen's books are classic, and she should read them at least once in her life. So, gift her this Jane Austen Book Set from Amazon to bring some magic into her life. These books are set in a period when women were subdued. Yet, the books inspire us to be bold because of the portrayal of the characters. Thus, it is a perfect gift for your beautiful daughter to make her strong and opinionated.
WRAPPING UP :
To conclude, all gifts for your daughter handpicked by you will be loved and valued by her the most. If you are unsure, use this list to pick the unique birthday gifts for your daughter, and it will not disappoint either of you.
Lastly, to make any present you get her, top it up with a beautiful bouquet of her favorite flowers and her smile will never leave her face. If you have other unique present ideas, comment below to help other parents look for the perfect present for their Mija.