Pre Wedding Quotes, Messages, Caption and More
Looking for Pre Wedding Quotes then just stop here, You will find the best and special pre wedding love quotes!
The Wedding has always been a celebratory occasion for someone's life. From the day of marriage is fixed it comes with more special feeling and excitement. Couples are more excited to make their love official and forever ever. The time before marriage what we know as Pre wedding ceremonies and times are special and lovable. For couples, the dream of a fairy world will come true in some days. Pre-wedding time and rituals are special and close to heart for any couple.
You are going to make your love last forever in some days with your partner, the partner you love, the partner you adore. Making their marriage before the days more special and telling them how excited and happy you are for your wedding with them is something someone wants to know from their partner. For both of you, this time is more special and memorable, the thing you dreamt of for both of you is going to come true. Now sending some gifts or flowers are the best but what makes them more special; romantic and heartfelt pre-wedding quotes make your gift more worthy and expressing your feelings through words have more impact on their heart.
Right words are a subtle way to emphasize the real sentiments of a marriage. We have the best collection of pre-wedding wishes and images, just use any of them you love.
Pre Wedding Quotes
All that you are is all that I will ever need. You make me happy with the things you do and this feeling follows me where I go.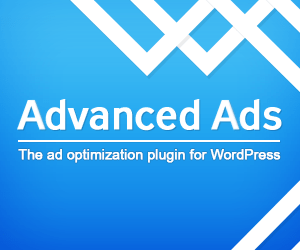 When I saw you, for the first time I fell in love with your smile and your eyes, and I am still falling in love with your smile everyday.
You are my dream girl, marrying you is like a dream come true. I cannot wait to see you in a wedding outfit and make you mine forever for the rest of your life.
A hundred hearts would be too few to carry all my love for you, my love for you increases day by day. I love you today, tomorrow and forever.
Romance is the icing, but love is the cake and I will love to make that cake with you always, with more icing.
Once in a while, Right in the middle of an ordinary life, Love gives us a fairytale. And I feel so happy that my fairytale is with you.
Better than I was, More than I am, And all of this happened, By your love and trust you have in me. By taking my hand for forever you make me the best.
In the middle of the night, under the moonlight, I found you forever and never gonna lose you.
You put a ring on and I put my heart into making you happy forever throughout my life, You are so precious and special to me.
When I asked you Will you marry me? and you replied Yes, I will! My heart flutters every time I think of that moment that was special for me.
Every time my heart skips a beat it says I love you forever, more than yesterday and less than tomorrow.
I can't explain my feelings to you, it's like I am dreaming of marrying you. Making you mine forever for the rest of life is just a fairy dream come true.
You are every day of my life that I have always dreamt of, Now my dream is going to be reality in some days.
Horrah!! Finally we are going to marry, every person will feel jealous of me by seeing my most beautiful bride.
Few more days more, then I will hold your hand tight forever and never let go of you in any situation because I can't imagine my life without you.
You might like Anniversary wishes for sister
Happiness is being married to your love and now I can love you anytime, in front of anyone with the official certificate of marriage.
I will make the best husband and always become the reason for your happiness, because your smile is all that matters in my life.
Also read– Romantic anniversary wishes for wife
My mother told me to pick the best one, and I picked the very best for me and now I'm going to marry that best person in a few days.
Soon we are going to start our new journey, a journey: Where life begins and love never ends!
Marriage lets you annoy one special person for the rest of your life. So be ready for this, I am going to annoy you 24/7 and will love you too.
Also read:- Marriage Wishes for Newly Married Couple
I love you. You annoy me more than I ever thought possible, but I want to spend every irritating minute with loving you.
Your arms are the safest place in this world, now after marriage I will sleep in your arms everyday, So let me sleep or you will sleep on the couch.
Also read– Anniversary wishes for parents 
It's always a blessing to celebrate a special day surrounded by everyone you love. Thank you for coming and making my life special.
Also read- Anniversary Wishes for Friends
Here is a toast to the new chapter of our lives, a toast to the upcoming romance, love and life.
Also read– Anniversary Wishes for Brother
I knew it. Time, distance, nothing could separate us, because I knew it was right, it was real.
Share these Pre wedding love quotes to your partner and make them feel special and excited for the wedding.
Incoming search terms-
pre wedding shoot quotes
quotes for pre wedding shoot
pre wedding photoshoot quotes
pre wedding love quotes
funny pre wedding quotes
before the wedding quotes
soulmate pre wedding quotes
pre wedding love quotes
pre wedding thoughts
pre wedding couple quotes
pre wedding countdown quotes
pre wedding photography quotation
2 days before wedding quotes
before wedding day quotes
pre wedding captions for instagram
caption pre wedding
pre wedding photoshoot caption
creative pre wedding quotes
pre wedding quotes for couples