Griha Pravesh Quotes Wishes- Good Luck in Your New Home messages
Presenting here some amazing wallpapers to for congratulations and good luck in your new home. Check out these warm griha pravesh quotes, wishes and messages.
Griha pravesh is a very auspicious event for people who have bought a new home for them. On this day, they're finally ready to set their foot inside their home and start a new journey of life with bliss and happiness. For hindus, it's quintessential to have a puja ceremony to be done before griha pravesh happens. It is said to bring happy moments and a peaceful life ahead within the house if a holy prayer is offered to the Gods and the ancestors.
Here we have collected some valuable griha pravesh quotes and wishes that you can send to anybody who is about to enter their new home. Even if your children are about to perform a griha pravesh ritual, we have new home quotes blessings that you can shower upon them.
There are some evergreen housewarming wishes pictures and new home wishes images that you can share with your friends.
1. A home is a heaven for love, memories and happiness! Congratulations for getting yours!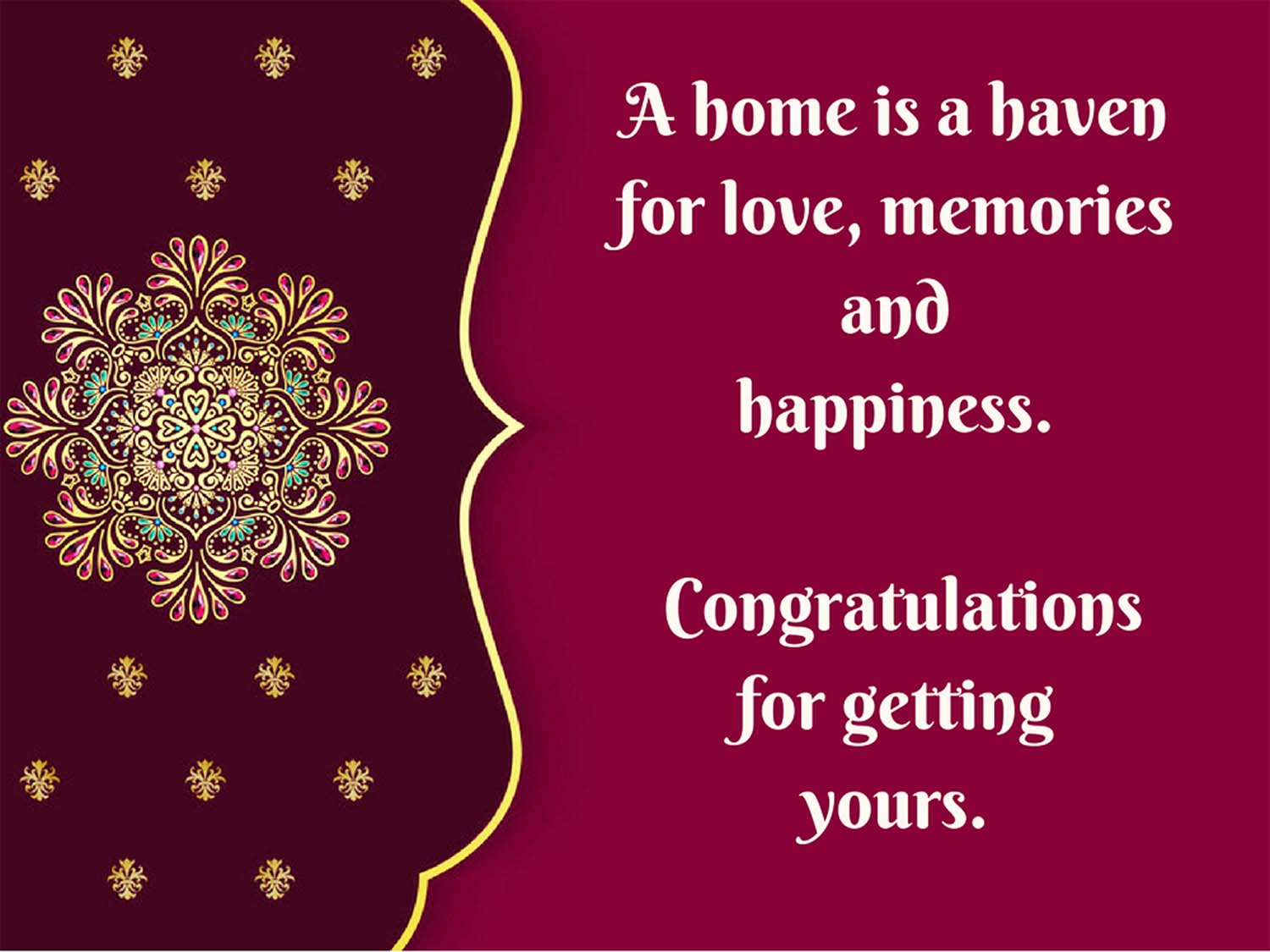 housewarming wishes pictures

2. You have build your own castle and we are very excited to be a part of the celebration.
Congratulations for your new address.
good luck in your new home messages
Also read: Griha Pravesh Invitation Cards Ideas, Griha Pravesh Wishes in Hindi
3. It is a great feeling see you set up your world.
Congratulations, wish you a happy life.
Love you always!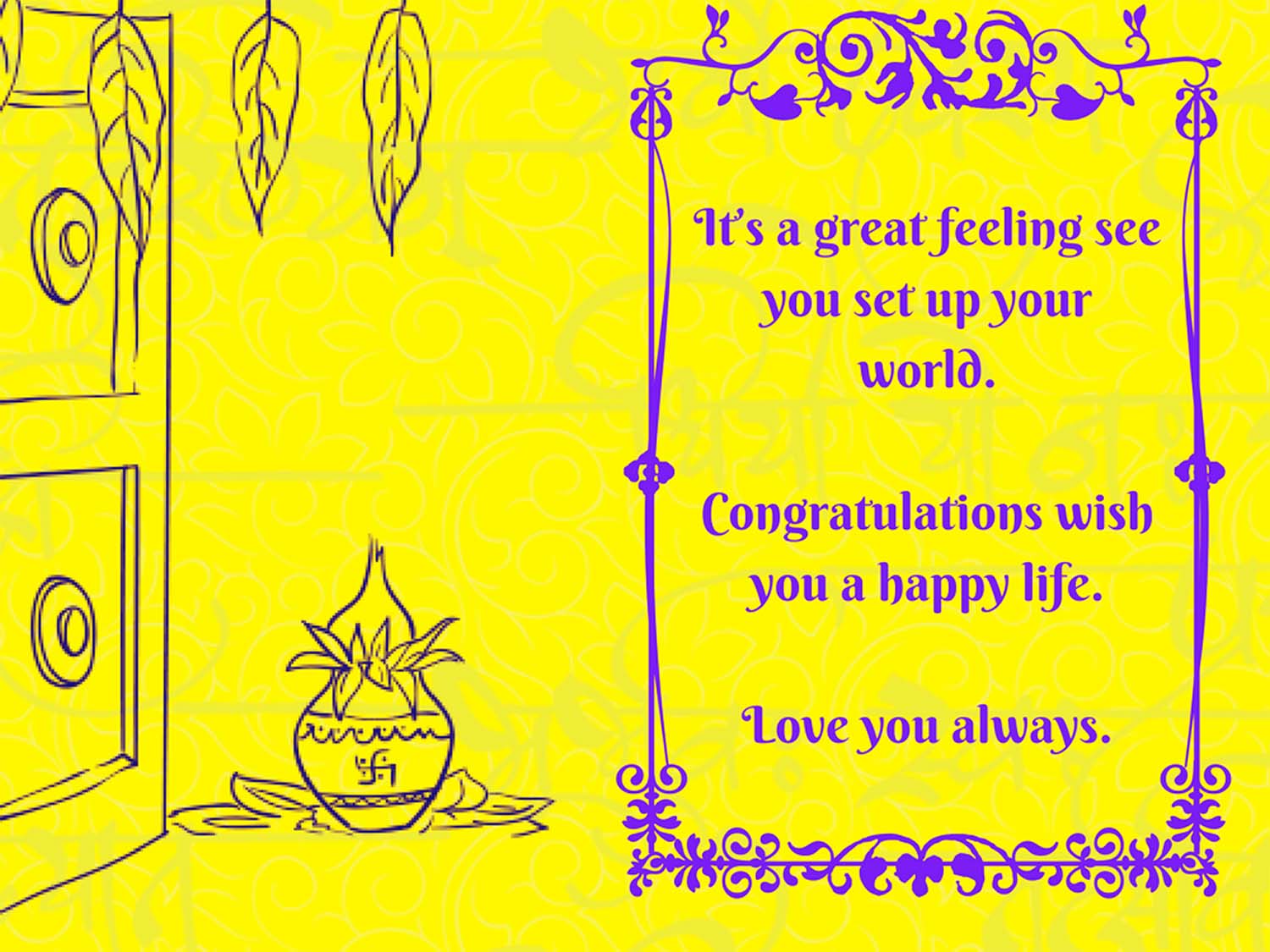 congratulations on your new home images
4. "Naya ghar naya jahaan. Jo khushi ek naye ghar me rehne mai hai, vo bhala aur kahaan? Naye ghar ke liye bohot bohot Badhai."
griha pravesh wishes messages
5. "Badhaiyaan aapko naya ghar ke liye. Is hi tarah aapke saare icchayein poori hoti rahe. God Bless you!"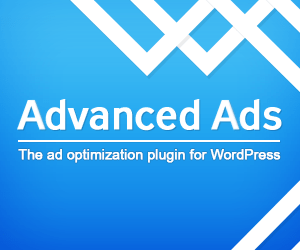 Read more about Griha Pravesh – The Indian House Warming
6. "Naya ghar ke shub kamnaayein. Aap ko dheron sukh prapt ho aapki naye makaan me yahi vinti hai humari."
griha pravesh quotes and wishes
8. "Naya ghar naya ashiyana. Purana kar dia delete, ab bhejo apna naya thikana. Bohot bohot badhai ho naye ghar ke liye"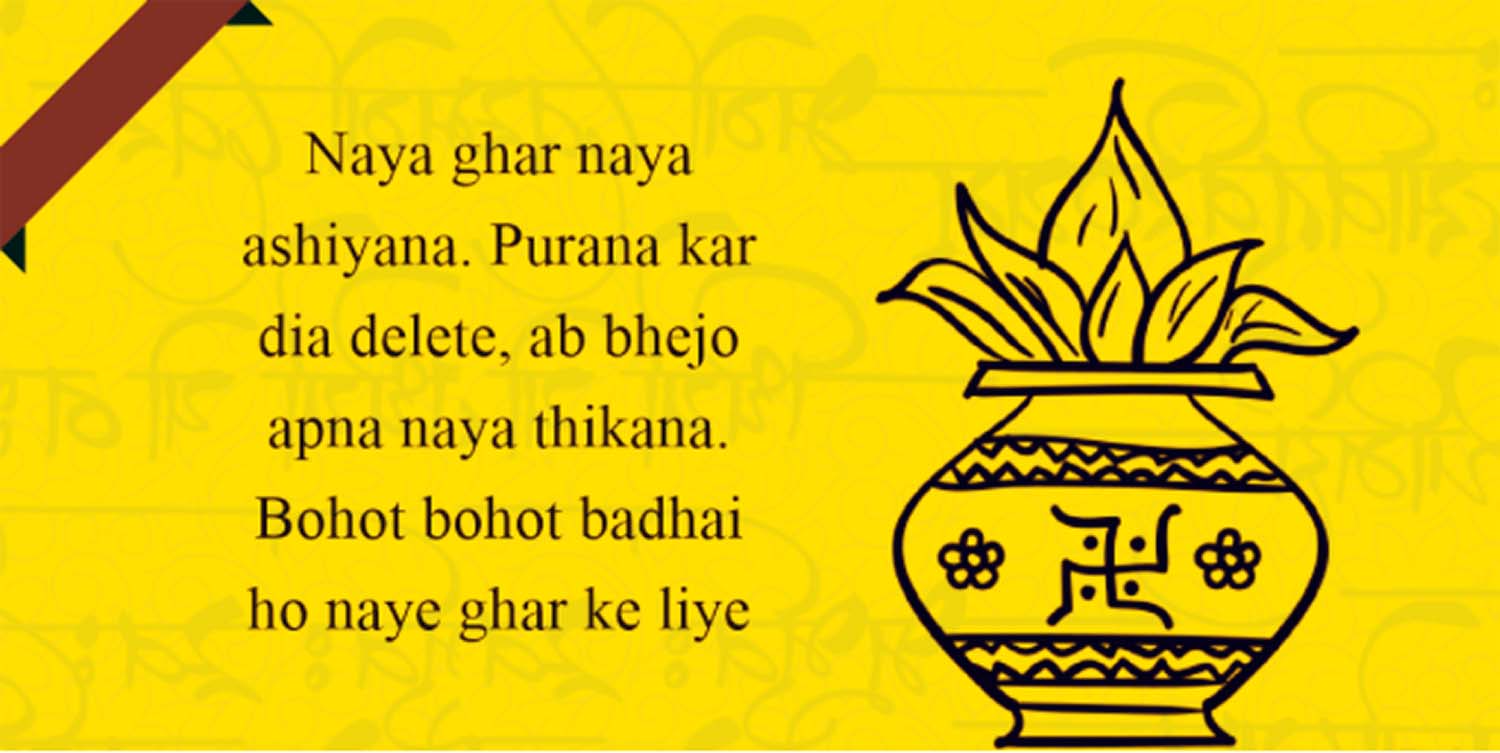 new home wishes images
9. "Naya ghar ke liye dhero shub kamnaayein. Khush raho aur aise hi sapne saakar karte raho. Aashirwaad raha."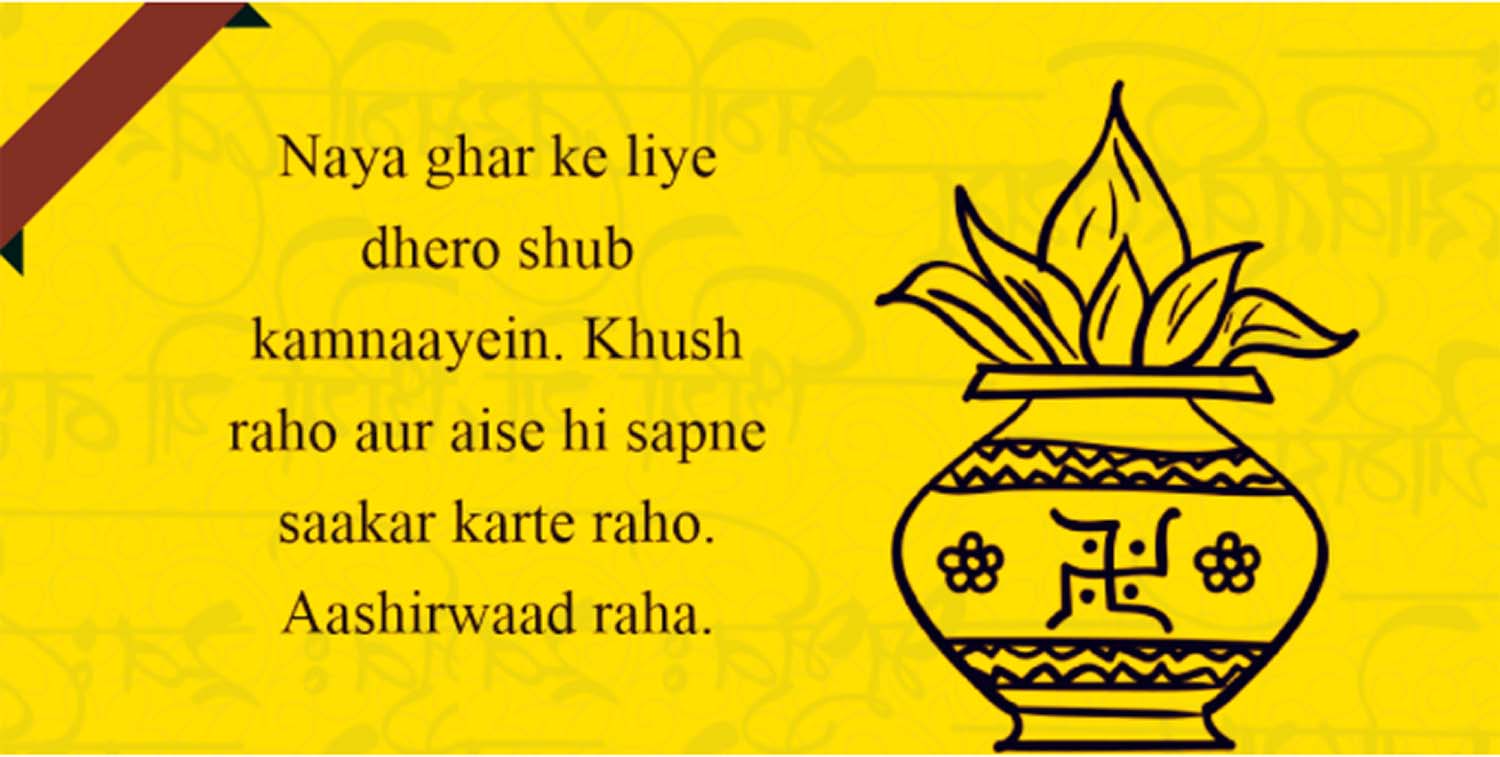 housewarming wishes pictures
10. "Makaan kharidna hai aasan, aur use ghar banana hai mushkil. Yehi dua raha ke tumhara makaan hamesha ghar hi bana rahe aur khushal rahe. Best wishes."
new home wishes images
11. "Naya ghar jaise ek naya sapna. Sajate raho aur saakar karte raho. Dhero shubh kamnaayein naye ghar ke liye. Badhai ho. Good luck"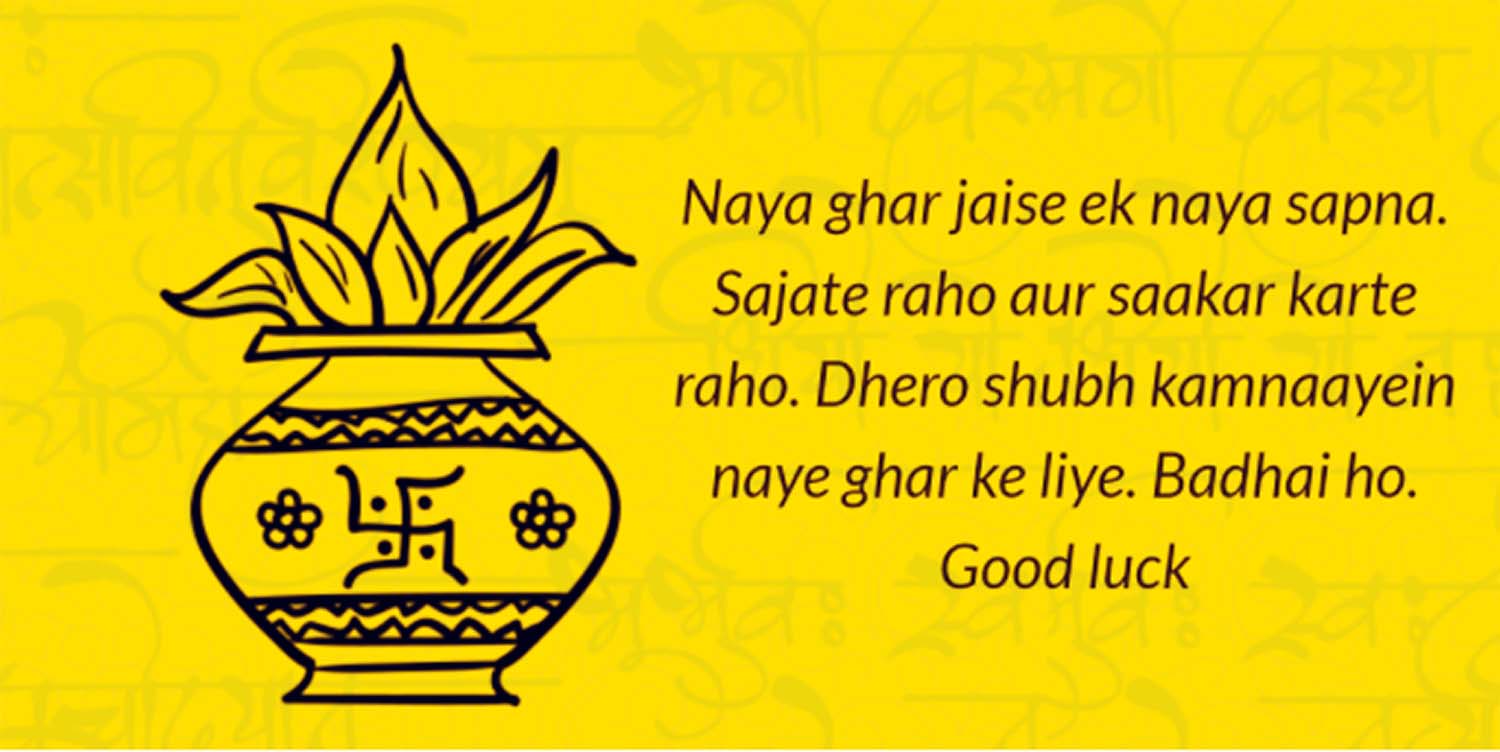 good luck in your new home messages
 Also Read- Guru Nanak Jayanti Wishes, Happy Lohri Wishes and Images, Children's Day Status
12. "Dheron Subh kamnayein tumhe naye ghar ki. Aise hi aage badhte raho aur safalta ki seediyan chadte raho. Ghar parivaar tumhara sundar ho. Bless you."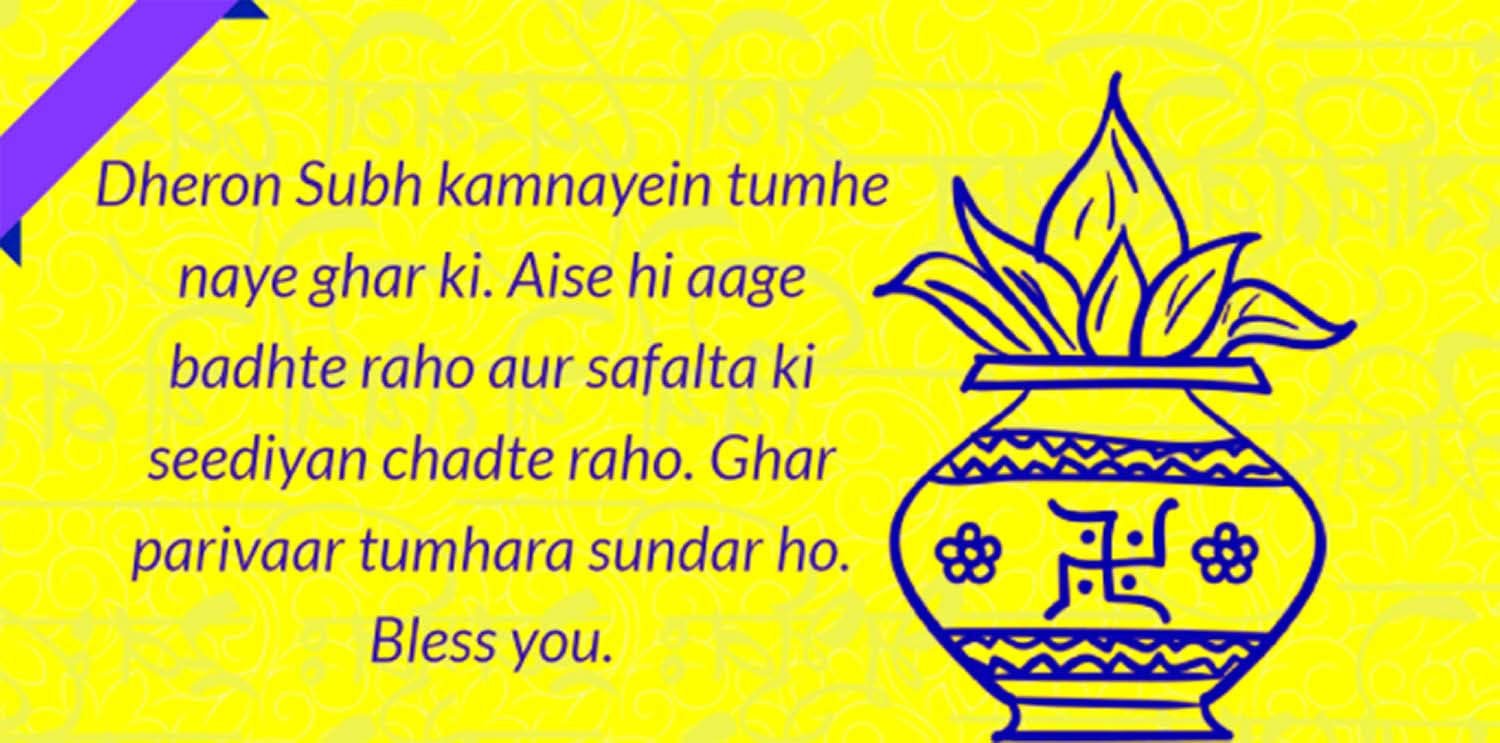 new home quotes blessings
13. "Naya ghar bohot bohot badhai ho aapko. Humara shubh kaamnayein har waqt aapke saath hai. Congratulations!"
griha pravesh wishes messages
For sure you would like to multiply their happiness by sending housewarming wishes quotes to your friends and later ask for a party! And if you're too elder to ask for a party from them, then you can surely send them housewarming blessings quotes and make them feel blessed.

Incoming search terms
griha pravesh quotes and wishes
griha pravesh wishes messages
housewarming wishes pictures
housewarming wishes quotes
housewarming blessing quotes
new home wishes images
congratulations on your new home images
good luck in your new home messages
new home quotes blessings