Are you looking for Birthday wishes images and quotes for your Boss Images ? Check out here.
When a birthday month arises, may it be anyone's birthday there is a different vibe about birthdays? For us who work in offices or in general work, we come across many people and they become a part of our lives. When we work with certain people we tend to remember and celebrate their birthdays.
May we be any country or any part of the world, we all celebrate and wish someone on their birthday. Just like that, in an office, we would wish our bosses on their birthday. We may or may not remember the dates but as we come to know we wish them.
Are you looking for birthday wishes for your boss? You are in the best place. We often get confused about how to wish our boss if we are a new employee or we don't communicate much with them. However, you don't need to worry, we will help you with your happy birthday wishes to your boss or if you want some humor, we even got funny birthday wishes for your boss.
We have come up with many such best birthday wishes for our boss. Whether it is birthday wishes for ex boss, birthday wishes for lady boss, or even birthday wishes for a senior boss, we have everything. We will give you birthday wishes for the boss in English. Let's check out!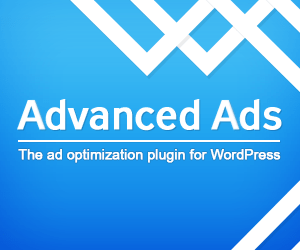 Birthday Wishes For Boss
Happy birthday, boss, I wish you a long and successful career. In addition to that, I also wish you a long and fulfilling life filled with joy and happiness.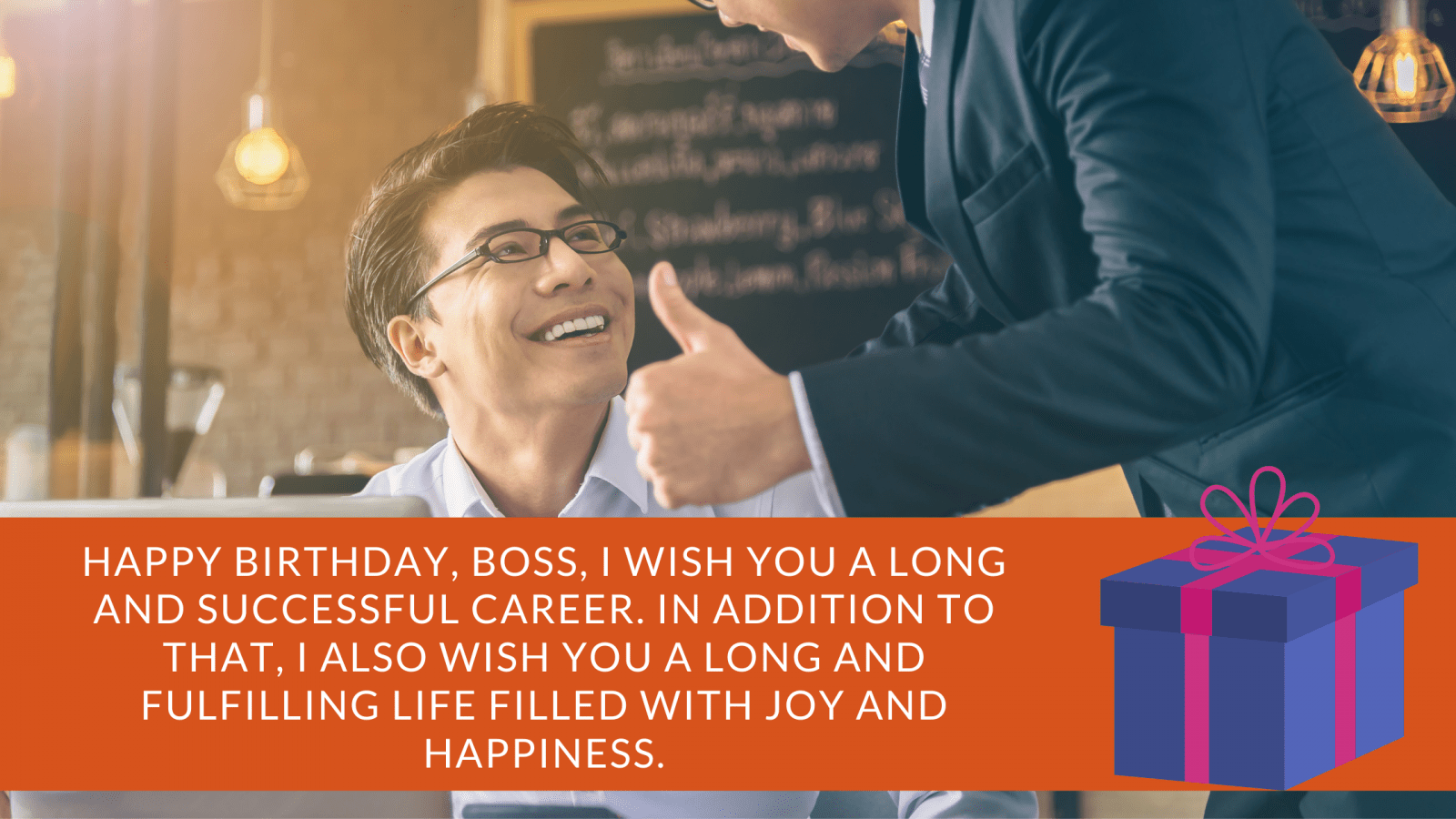 Also Read: Birthday wishes for mother, birthday wishes for father
It is truly a great experience to be a part of your team! Best wishes on your special day, boss!
Dear boss, your dedication, determination, and vision inspires us to always give our best. We appreciate having someone wonderful like you at the helm of affairs. Do have a happy birthday.
Must Read: Wedding Anniversary wishes for Husband, Wedding Anniversary wishes for Wife
Happy birthday to our mentor and true leader! On your special day we'd like to thank you for the contribution that you have made in our lives!
Wishing you a carefree, fun, and happy birthday. Go out there and get your much-needed break. You deserve it, boss. You are simply the best.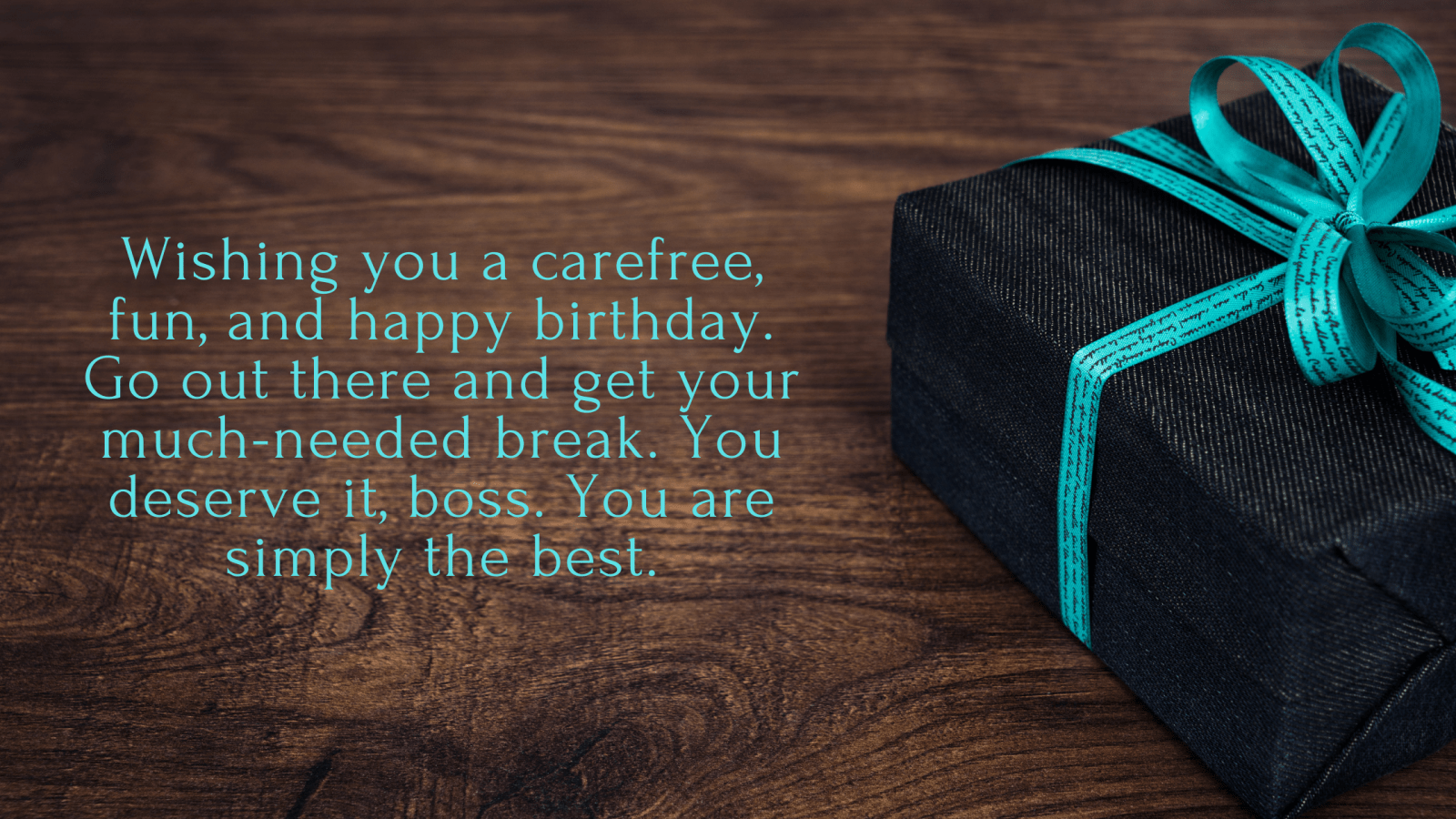 Must Read: Good Morning Messages for Girlfreind, Good morning Messages for Boyfriend
Wishing you luck, courage and all the strength needed to continue your successful presence in the game of life. Happy Birthday
As a boss you have looked after us every step of the way. In return, we wish you success, health and happiness on your birthday!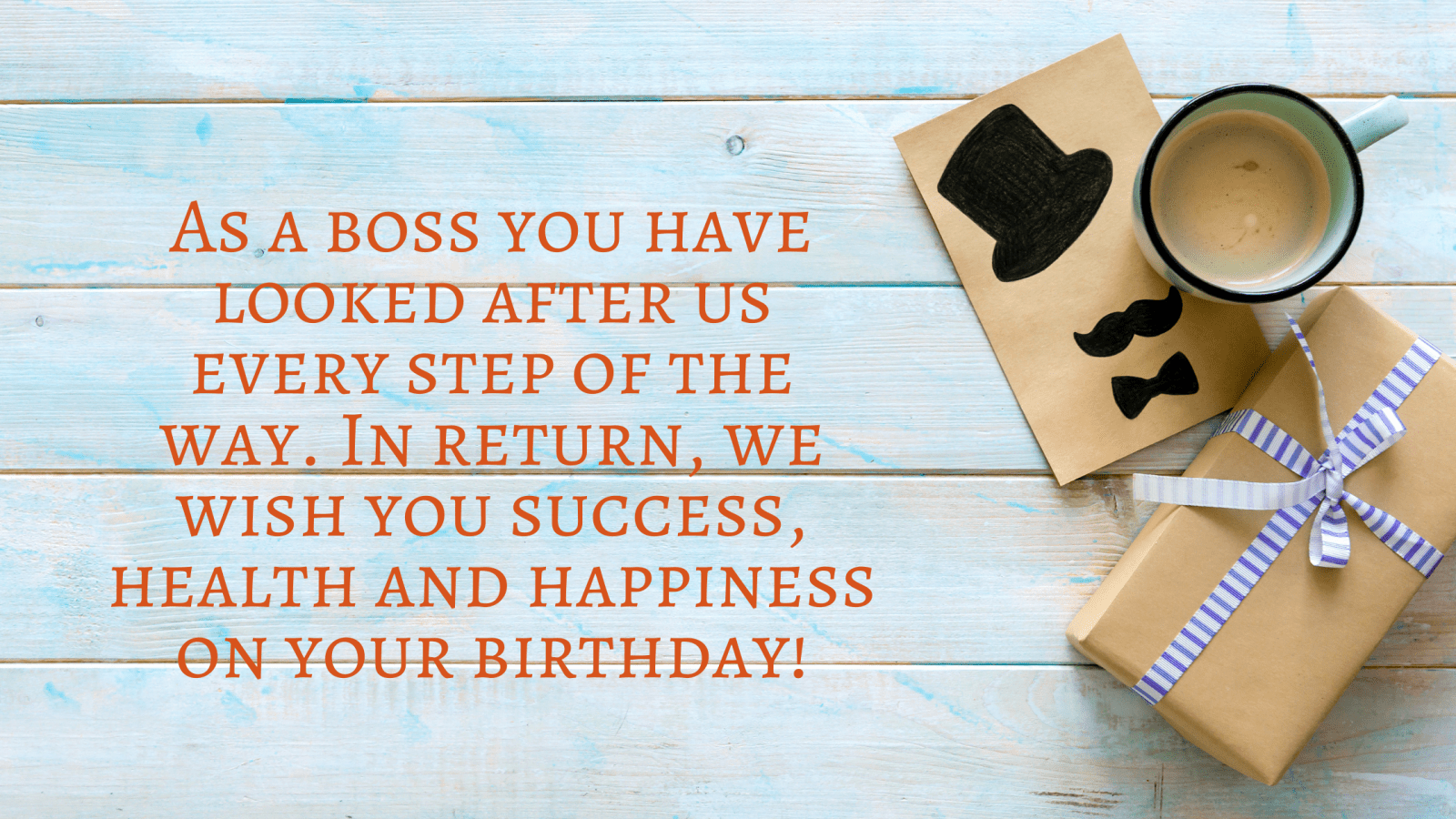 Teamwork doesn't happen when people come together to work. The true meaning of teamwork is when we work together under your inspiration. Happy birthday sir. We look forward to more of your inspiration.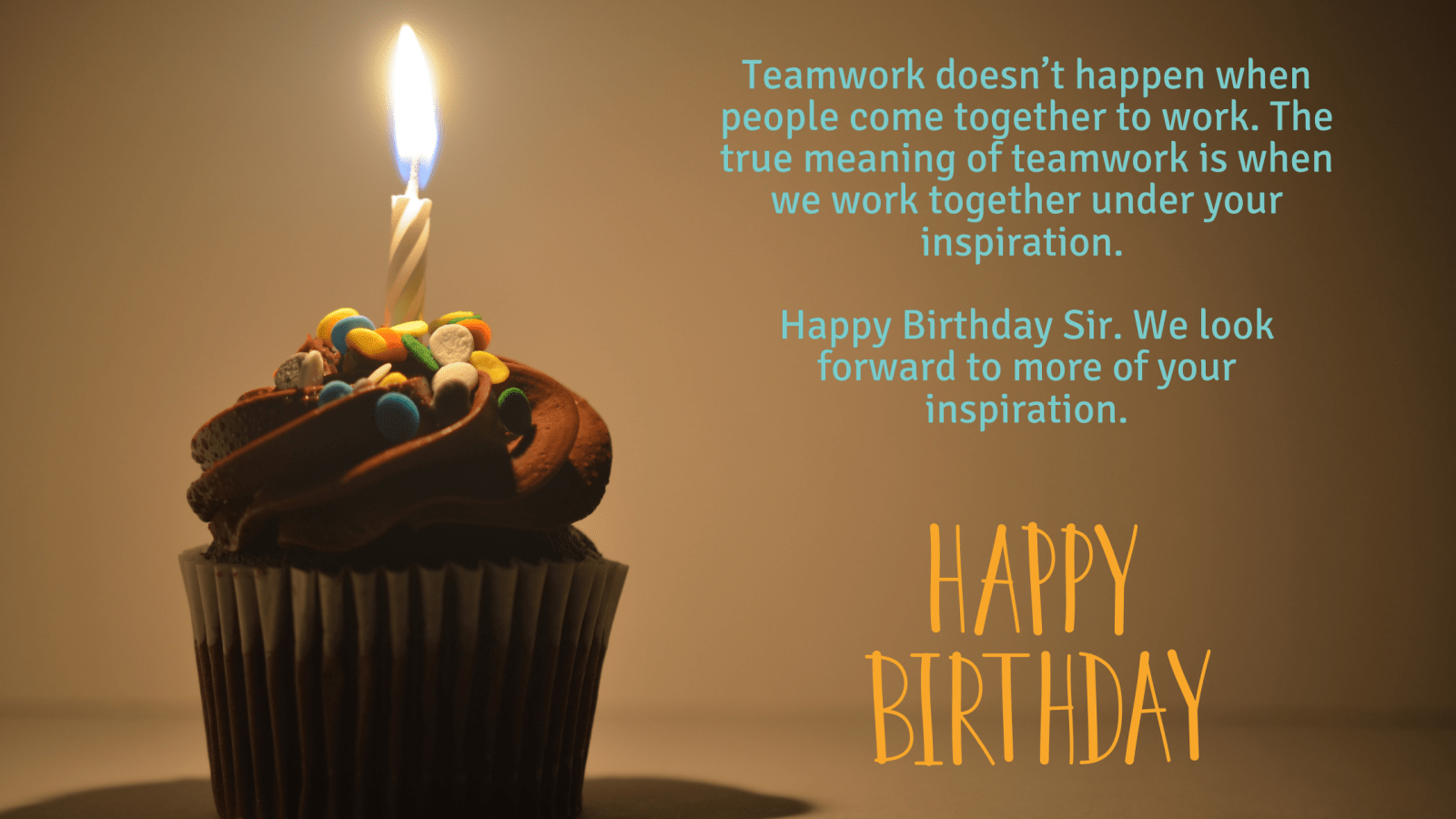 Have a look on: Good Night Message for Girlfriend, Good Night Messages for friends
Thank you for treating us with respect and for giving us such a friendly work environment. Happy birthday, Boss. Thanks for everything.
Dear boss, I hope you have a very happy and fulfilling personal life. Here's to wishing you a very successful and productive career. Happy birthday. You deserve the best.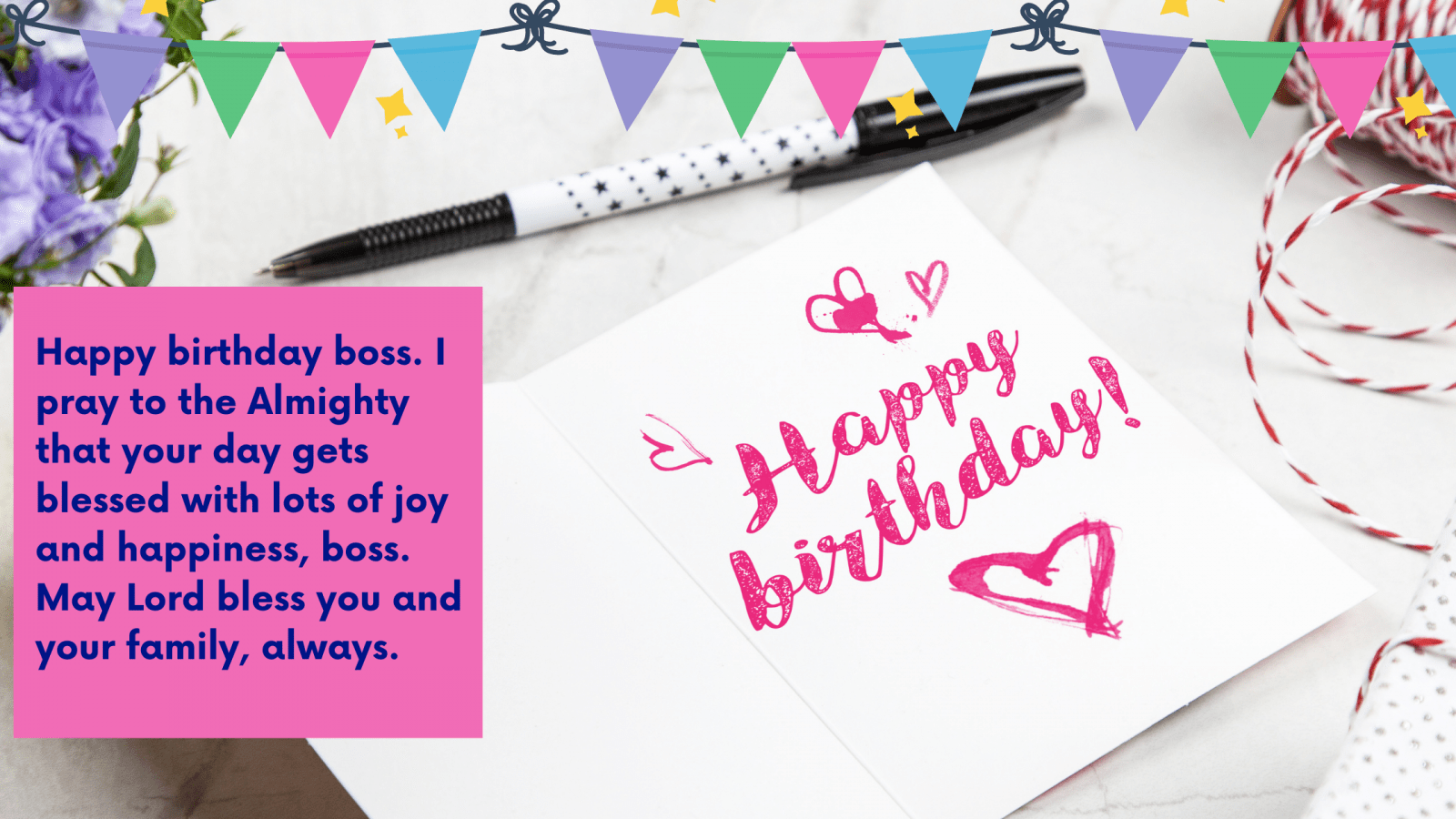 You are a source of inspiration for us. As you add another year to your life, count the blessings and the many lives you have touched. Happy Birthday, Boss!
Happy birthday, boss. We wish you all the best as you advance into a new year in your professional and personal life.
Happy birthday boss. I pray to the Almighty that your day gets blessed with lots of joy and happiness, boss. May Lord bless you and your family, always.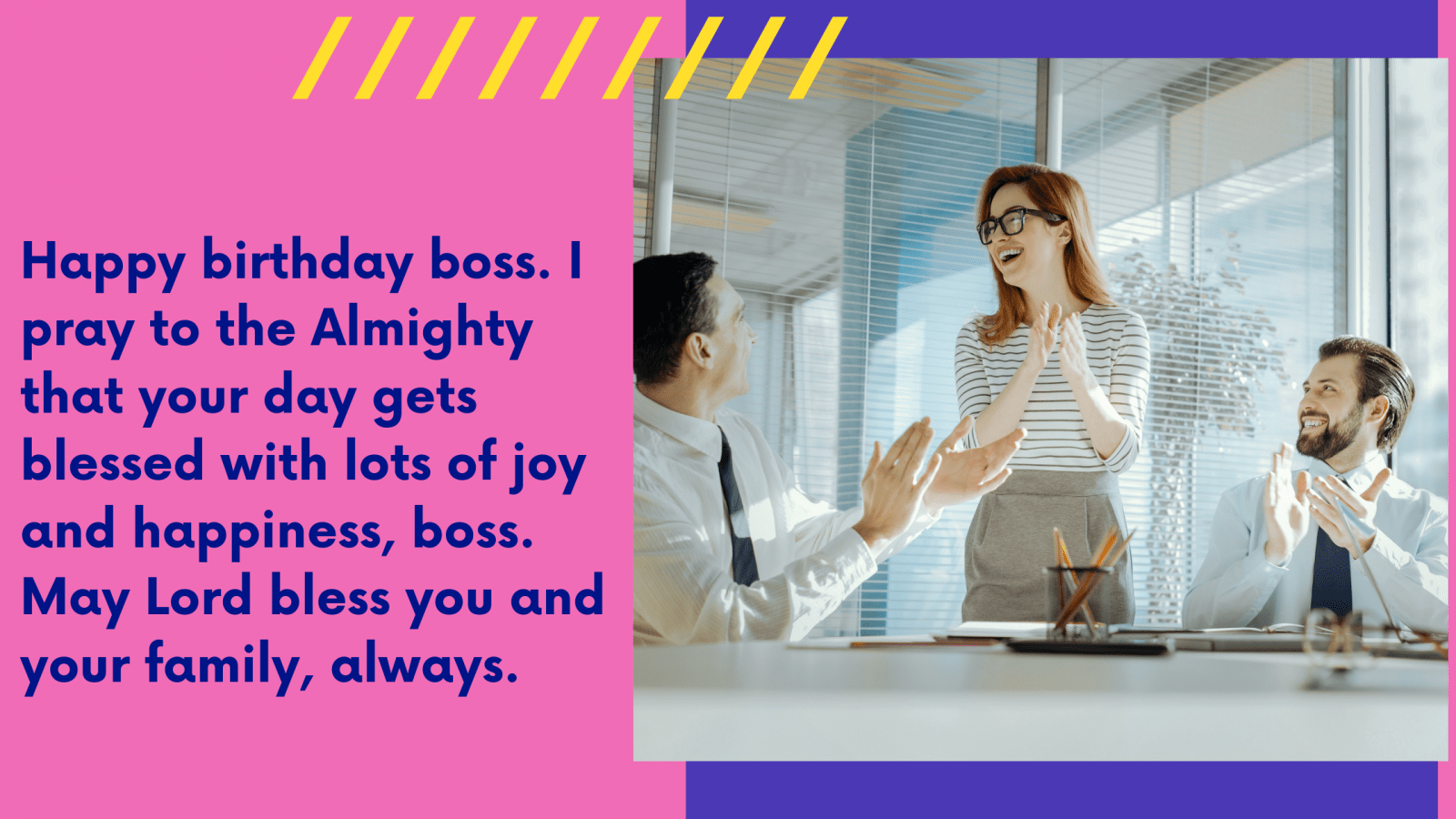 May God bless you with the golden rays of the sun on your life fulfilling it with your every desired wish! Happy Birthday, Sir!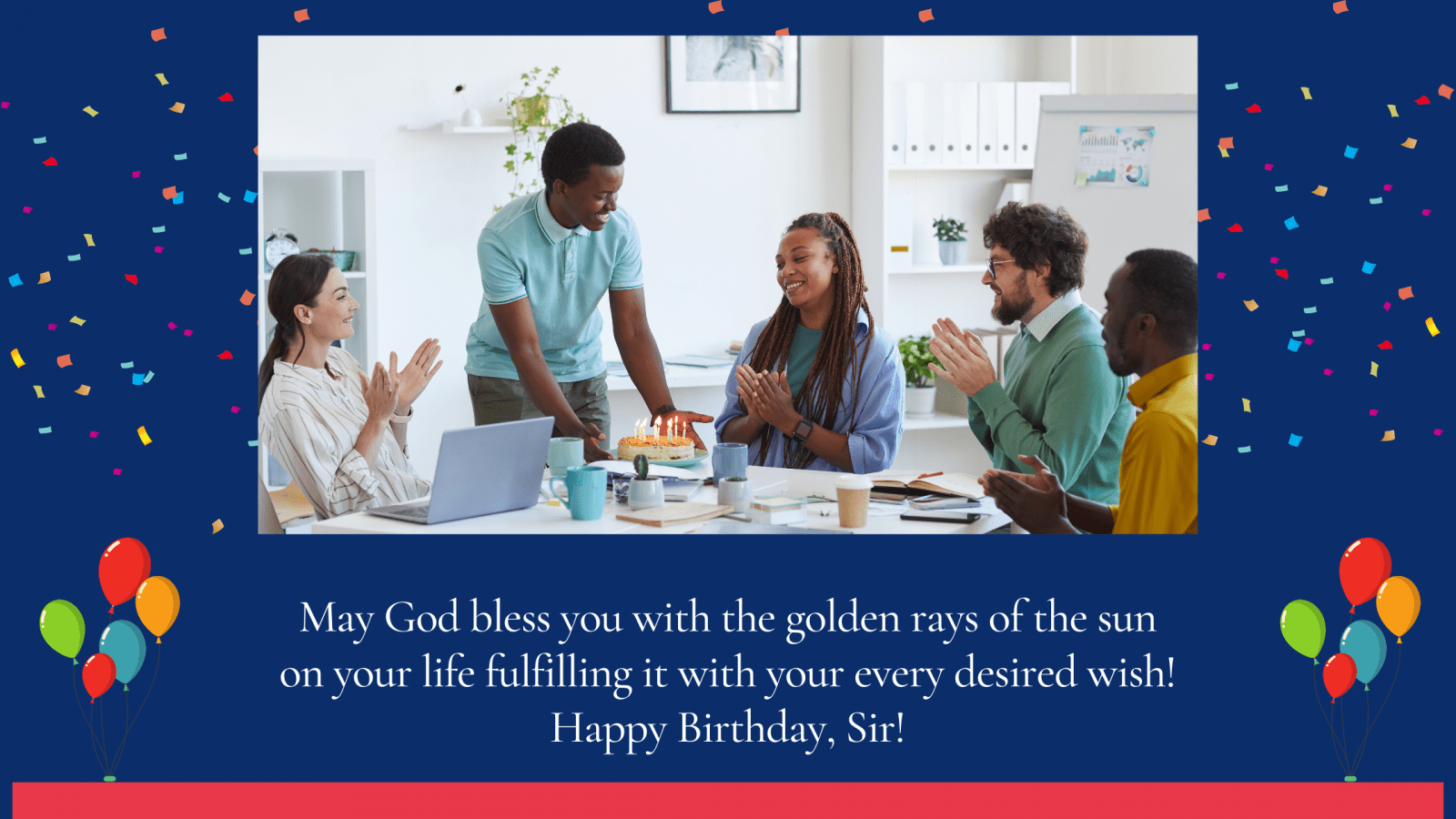 You are not just a regular boss. You are the person that inspires us every day to keep pushing on for success. Happy birthday to one the most perfect person I have seen!