20 Best Birthday Gift For Daughters She Will Admire
Daughters are the most precious gift in the whole world. She is the warm rays of sunshine who can turn away the darkest of clouds. The words aren't enough to express the unconditional love and bond that exists between a daughter and her parents. And when it comes to pampering her, every parent has their own unique way. 
Watching her growing up every year is blissful. Every birthday is like a special milestone demanding to be celebrated in the most special way. This is the ideal occasion to show her what she exactly means to both of you. Among all ideas, a unique birthday gift for a daughter remains on the top.

However, selecting a perfect birthday gift for daughters can be a daunting task. But, it doesn't have to be when you keep her age, taste, and liking into consideration, you can get her the best gifts. So, if you were struggling all this while, stress no more. We have curated a list of unique Birthday Gifts For Daughters to help you pick the best present for them. 
So, without wasting more time, scroll through the list of Surprise Birthday Gifts Ideas For Daughters you can't afford to ignore.
20 Unique Birthday Gift For Daughter To Fulfill Her Wishlist
Despite the occasion, unique gifts are essential to reveal how unconditionally they are loved and cared for. So, here is the list of unique birthday gifts she will undoubtedly admire.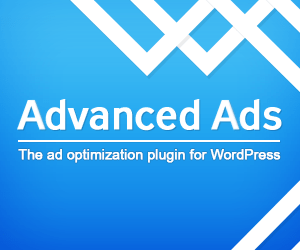 1. Silver Plated Figurine Collectible for Daughter
2. 3D Night Illusion Optical Table Lamp From Mother

6. Yellow Personalized Lamp bottle
7. Laser Engraved Personalised Wooden Photo Plaque

8. Ladies Wallet Combo from Urban Forest
9. StarLaser Greeting Card Gift Set
10. Women Suture Rhombic Backpack
11. Personalized ALL TRAVEL COMBO
12. Women Maroon Solid Bath Robe

13. Chocolate Gift Box from Paul and Mike
14. Personalized Cool Yellow LED Cushion
15. All That She Wants Box-Lavender

16. Glorious Bday Customised Lamp
18. Personalized Name Brass Necklace
19. Boat Rockerz 550

1. Silver Plated Figurine Collectible for Daughter
Whether you want to pamper your strong daughter or encourage her to be strong, this silver-coated India girl figurine is the best gift for your daughter's birthday. This India girl figurine depicts a strong and fearless girl with the caption 'World's Best daughter' inscribed at the base. It is 999 silver coated with a matte finish and has a sturdy base. Your daughter can keep this gift of yours in a showcase or on study tables.

2. 3D Night Illusion Optical Table Lamp From Mother
This product is specifically designed for mothers who are searching for good birthday gifts for daughters. This creative 3D night Illusion Optical Table Lamp is a combination of art and technology. It comes in a mother's love for her daughter's shape, works on 3 AA batteries, USB port power sources, and features seven changing lights. Every single night, this beautiful present brightens up your daughter's room and conveys your sweet dreams message.
 
3. Tie and Dye Night Suit
It is a truly practical Birthday present for daughters. This comfortable Tie and Dye Night Suit is made from 100% cotton, ensuring better sleep. As an adult, you know the importance of sleep on overall health. So, gifting this unique product to your little girl makes great sense. Moreover, this one from StudioFit comes in trendy and attractive color patterns. It is also an excellent pick for daughters living in hostels or going on a vacation.

Also Read: Birthday Gift Ideas For Wife 
4. Pink Box of Love for Her
Your daughter is going to love this highly customized Pin box of love for her. It contains:
A branded wallet

A shower gel from a reputed brand

Nail enamel by Nykaa

Lip & Cheek tint by Mimaco

Handcrafted unique chocolates
Moreover, this present offers an option to send a personalized gift card with a message to your little girl. Apart from birthdays, you can gift this product to your daughter, mother, or sister on any occasion.

5. Apple Watch Series 7
If you want to leave no stone unturned to pamper her, gift her this Apple Watch Series 7. It is an excellent pick for Daughters, especially gadget lovers. This smartwatch comes with a range of features aimed toward prompting healthy lifestyle and monitoring steps round the clock. Here are some of the noted features: 
GPS + Cellular model lets you do multitasking without a phone

Measure your blood oxygen 

ECG app

Daily activity tracker

Sleep monitor

Watchphone, Notifier, Fitness & Outdoor

Battery Runtime: Up to 18 hrs
Fortunately, it comes in a range of attractive colors. So, you can choose one according to the taste preference of your daughter. 

6. Yellow Personalized Lamp Bottle


Your search for a Unique Birthday Gift For your Daughter ends with this product. Now print her best snap on this yellow personalized lamp bottle and create a lifelong memory. It has a sturdy wooden base with a high-quality LED light inserted into the bottle. You can easily mail your daughters' favorite picture to get it embossed on the lamp. 
The bright light thoroughly spread inside the bottle and creates a contrasting appearance. Moreover, your daughter can use this b'day present in various ways like a flower vase, table lamps, or a perfect bedside night lamp.

7. Laser Engraved Personalised Wooden Photo Plaque
It is a trending product in the list of personalized birthday gift ideas for daughters. This Laser Engraved Personalised Wooden Photo Plaque is made from top-quality beech wood. Its classic and authentic design is enough to impress anyone on the very first look. 
Furthermore, you can also send a personalized message or quote along with your little girl's pic to get it engraved on the wooden photo plaque. Altogether, it is a highly customizable and unique b'day present for your beloved daughter.
Check out: Birthday Gift Ideas For Brother 
8. Ladies Wallet Combo from Urban Forest


Charm your apple of the eye with this stylish & elegant wallet and pen combo set from Urban Forest. Beyond birthdays, you can choose any occasion to add another gem to her wallet collection. This elite leather wallet from Urban Forest offers great functionality paired with unmatchable style and comfort. Moreover, its compatibility makes it a perfect choice for everyday use. On top of all, this combo comes in elegant packing. 

9.StarLaser Greeting Card Gift Set
If you want something out of the league, or want to convey your love in words, consider StarLaser Greeting Card Gift Set. This wooden gift box contains 20 wooden hearts with unique messages. Overall, you are gifting a unique greeting card that mentions 20 reasons you need her. So, instead of giving valuables or materialistic things, you can straightforwardly express your feelings through his gift. Undoubtedly, it is one of the most unusual birthday gifts for daughters.

10. Women Suture Rhombic Backpack
Finding the perfect 18th birthday gifts for daughters can be challenging. But, it doesn't have to be anymore. The cute and functional suture rhombic backpack from Alice on Amazon is the perfect pick on our list. 
This multi-functional backpack is ideal as a college bag, snazzy for shopping or other outdoor activities, a casual bag, or a weekend getaway bag. It is anti-theft, waterproof, lightweight, and available in various colors.
Present to her the opportunity to roam freely while ensuring her safety and security with this ideal gift.

11. Personalized ALL TRAVEL COMBO
Another perfect gift for her if her heart is a complete vagabond is an all-travel combo from The Signature Box. The travel combo set includes a passport cover, keychain, and a pouch- all items packed together in a gift box. 
Created from synthetic leather, you can get this product customized as per your liking. Consider getting your daughter's name embossed on a synthetic leather strip on every single item to surprise her. 

12. Women Maroon Solid Bath Robe
The next gift that she will treasure is the gorgeous solid robe from Myntra. It is the perfect escape after a hard day to unwind self or to prepare for the morning. Slipping into this gorgeous robe with pockets and a non-slip belt is everything your grown-up daughter will want. 
Created from the ultra-fine brushed microfiber yarns, this is stylish and super comfortable in looks and feels. This makes a great wear for a beach day, a cover-up for a hot summer day, loungewear, or casual attire. When it comes to selecting gifts for a daughter's Birthday, it is the best practical option.
Read More: Unique Birthday Gifts For Sister 
13. Chocolate Gift Box from Paul and Mike
When it comes to chocolates, nothing could beat this gift, and a tempting chocolate collection from Paul and Mike is all your daughter would ever need. It is a homemade chocolate box that contains 27 bars comprising both dark and milk chocolates. This way, your daughter can relish both tastes equally. 
The bars are of variant flavors, including coffee, Cetaphil, alphonso mango, hazelnut, etc. in addition, the makers ensure using the cocoa beans instead of cocoa powder to enhance the flavors to the next level. 
You can get this best gift for your daughter's birthday customized and urgently shipped to present to her in time

14. Personalized Cool Yellow LED Cushion

Although personalized cushions are already famous in the gifting market segment, the addition of LEDs inside the cushion is something new. This Personalized Cool Yellow LED Cushion brightens the morning and night. All you have to do is select the picture or a message and email it to the seller. So sit back and relax, a high-quality personalized LED cushion will be delivered to your daughter.

15. All That She Wants Box-Lavender
This All That She Wants wooden gift box contains various items of daily care like body wash, body scrub, face gel, face mist, and bath salts. It indeed is the best birthday gift for her. 
Undoubtedly, hygiene is essential, but often girls find it a little embarrassing to talk out their challenges to their parents. So when you select to gift her this daily care essential, you are gifting her comfort and support, which is much-needed throughout her growing-up years

16. Glorious Bday Customised Lamp

To express your love and affection to your daughter, gift her a LED acrylic multicolor lamp with her name embossed on it. This beautiful lamp will motivate her to keep her shine on as she gets a year older. In addition, it is a perfect present to tell her how magically she fills up your life as nobody else does. 
Get it customized as per your liking and preference. This present even creates a great room decor that will magically brighten up her room.

17. Happy Birthday Caricature
It is another remarkable addition to the Surprise Birthday Gift Ideas For Daughter list. This unique happy birthday caricature keeps your daughter's inner kid alive with every passing day. At low times or in a difficult situation, this lively gift brings back a smile to her face. This gift contains a sarcastically designed acrylic caricature of your daughter with a wooden stand.

Check Out: Best Birthday Gift Ideas For Mother-In-Law
18. Personalized Name Brass Necklace
It is said that women are never dressed fully without jewelry. So, consider giving this Personalized name brass necklace to your adult daughter on her birthday. Due to its functionality and attractive design, this product tops the list of 21st birthday gifts for daughters. It is made from top-quality brass and comes in golden color. In addition, its elegant design and typography make it worth every penny.

19. Boat Rockerz 550
If your daughter is into music, this could be the best birthday gift for her. Boat Rockerz 550, an over-ear wireless headset, can run around 20 hrs without charging. Furthermore, it also features the latest Bluetooth v5.0 for instant connectivity. Most importantly, this wireless headset's immersive musical experience is the best thing. So let your daughter flaunt this super-cool headset from the boat while enjoying her best song.

20. Acne Marks Reduction Kit
Most girls face acne problems during their teenage. Surprisingly, they try different home remedies or over-the-counter medications to treat this problem. What if you give her the perfect remedy for pimples and acne marks reduction. Yes! Acne Marks Reduction Kit from MamaEarth naturally reduces acne marks and stunts the pimple growth. The pack compromises a face wash, a serum, and a pimple cream for oily skin.

Conclusion
Perhaps a daughter is a father's apple of the eye and a mother's best friend. So, as a parent, you have to think twice before choosing the best birthday present for her. This could be intimidating and confusing. However, this guide made your tasks easy and simple.
As per your daughter's taste and her preferences, you can choose from a range of personalized birthday gifts for your daughter. For example, you can select from practical gifts such as organizers or backpacks or gift her personalized showpieces to cherish your love forever. There is something for every daughter in the online birthday gifts segment.