15 Meaningful Graduation Gifts For Daughter She Will Actually Use
Your girl is nearing the end of her senior year, which means she is about to graduate. After all, she has reached an important milestone in her life, which is a reason to celebrate in a big way. Right? It is the culmination of years of hard work, persistence, and your love and support. Thus, choosing sentimental graduation gifts for your daughter would be a wonderful way to express your pride in her accomplishment. 
At the same time, the number of options available might seem confusing for you, especially when you don't know where to start. Don't stress; we have you covered. You'll find here hand-picked lists of the top graduation gifts for daughters, along with some tips on picking out the perfect daughter graduation gift. 
How to Choose a Graduation Gift for Your Daughter?
When it comes to shopping for a present for your daughter, whatever the occasion may be, you may find it challenging to find one that will fit her demands. Also, you may want to give her a gift that shows your admiration for her achievements, while at the same time you want to give her something useful as well. 
As a result, the key to finding the right combination is to find a balance between proper practicality and sentimentality at the same time. There is no need for you to worry about that because here, we have compiled a collection of the best grad presents for your daughter that will serve both purposes while also exceeding her expectations.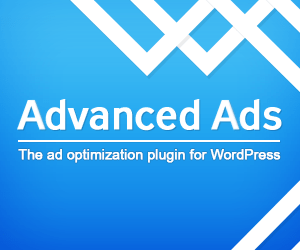 Also, now you don't need to search much online for graduation gift ideas for daughters since you can consider this guide which may give you some suggestions for choosing an amazing graduation present for your daughter. Isn't this exciting? 
The Best Graduation Gifts for Daughters
Can't decide what to give your daughter for graduation? Don't be concerned. Listed below are 15 excellent college graduation gifts for a daughter you'll be sure to adore as she moves on to the next exciting phase of her life:
5. Wireless Noise Canceling Headphones
7. Personalized Neon Name Sign
8. Facial Cleansing Massager Brush
10. Necklace
13. Dream Catcher
1. Ladies Wallet
How does your girl manage to handle the money present in her pocket? Is it a difficult task for her? If this is the case, you can give her an elegant and stylish ladies' wallet which can accommodate all the items she needs to carry around with her. Moreover, a wallet is a thoughtful present whatever the celebration. Whether it be for her birthday, a festival, or no particular reason, this is one present she'll always treasure. This is because no girl can ever have too many wallets in her life. Having a stylish wallet with her would make it much easier for her to carry money and cards everywhere she goes. She will enjoy using the wallet this way, and all of her cards will be in the same place all the time. 

2. Journal Diary
Since your girl is about to graduate from college, the journal diary will serve as a great tool to help her keep track of the things she wants to achieve. This will help her from feeling overwhelmed. There will be three templates to choose from that will allow your girl to select from her goals, plan and reflect on them, keep a tab on her habits, and express gratitude every day throughout the year. You will be appreciated this thoughtful graduation gift for daughter.

3. Canvas Tote Bag
A canvas tote bag's ability to make an outfit stand out is likely to appeal to your girl. It is considered to be the best graduation gift for a daughter. A tote bag with a vibrant feminine pattern will help her stand out from the crowd. Whether walking through the halls of her college or strolling through the campus park, she can display this lovely bag in style. With this canvas tote, she will have a wide range of options to choose from. She can carry items in the bag, enhance her wardrobe, and make a style statement all at once.
Also Read : Birthday Gifts For Daughter 
4. Polaroid Camera
You could give your little girl a polaroid camera that will always be remembered as a convocation present. They're very classy and will make your girl feel like she's back in a bygone era, but at the same time, they're a throwback. When it arrives, she will be pleased with this thoughtful and memorable present for her college convocation. She'll find the perfect Instagram shot for her Polaroid camera, won't she?

5. Wireless Noise Canceling Headphones

When your girl moves into a noisy dorm, she will appreciate your gift greatly. It is well known that noise-canceling headphones receive excellent reviews, so your girl will be delighted that you put so much thought into picking out a present that will be appreciated by her. It is a pretty special graduation gift for the daughter. It is especially helpful that she can use these headphones if she is taking classes at home or if she shares a room with her roommate.
6. Diamond Studs

Every girl should have earrings in her wardrobe. They are a luxurious indulgence. If your girl enjoys purchasing jewelry, why settle for ordinary earrings when you can choose diamonds? These diamond studs are one of the most popular styles and are sure to win her heart from the moment she sees them. These diamond studs with gemstones and diamonds further accentuate her elegance and beauty. With these earrings, she can spruce up even the most ordinary outfits. She will certainly appreciate your kind present.
7. Personalized Neon Name Sign

The neon sign itself gets everyone's attention. A neon sign with her name will make her dance on the moon. In addition, she can use it as a decorative piece in her home by hanging it on the wall or placing it on the table. Thus, a personalized neon name sign would be a wonderful convocation present for your daughter. It will certainly be a welcome addition to her dark and gloomy rooms. It is also possible to use the neon signs on multiple occasions to dramatically impact the room. Your daughter is sure to appreciate these useful and creative graduation gifts for her daughter from dad.
Read More : Romantic Birthday Gift Ideas For Wife 
 
8. Facial Cleansing Massager Brush

Who is not obsessed with maintaining a clear complexion? You and your daughter are no exception. So why not consider purchasing this brush for her? One cannot deny the importance of a facial cleansing massager brush as a suitable convocation present. She will greatly appreciate this present and use it on a regular basis. With it, she will be able to exfoliate at home more easily. The use of this brush will also facilitate the removal of dead skin cells, revealing clean, fresh skin underneath. You will also observe that your daughter's face will glow, and she will enjoy taking photographs.
 
9. Pearl Bracelet
Pearls have long been considered to be presents of love. As a gem, this one perfectly conveys the beauty, the depth, and the eternal nature of love. Giving cultured pearls as one of the unique graduation gifts for your daughter is a wonderful way to express your feelings. Thus, you can give her a pearl bracelet, which is a timeless piece of jewelry. Wearing this bracelet will enhance her sense of class, style, and grace. No matter how formal or casual the occasion, she will be able to wear it every day. This hand jewelry's unique qualities make it the ideal present for virtually any event.

10. Necklace

Jewelry gives people a feeling of importance, beauty, and desire. A gift of jewels promotes individuality while bringing a sense of happiness to the wearer. Thus, necklaces are the most common jewelry to be gifted as a gift. Girls are particularly fond of this gift. Gifting something with an infinity symbol suggests it will last an eternity. The infinity necklace is a symbol of power, eternity, and love that transcends time, a concept that is awe-inspiring. Therefore, purchasing such a type of graduation gift for your daughter can demonstrate your love for her.
Check Out : Unique Birthday Gift Ideas For Sister 
 
11. Personal Safety Alarm
If you want to help your girl prepare herself for a situation where she will feel afraid, you can get her this small personal safety alarm to help her. When the pin is yanked, a loud alarm and strobe light are activated to cause a distraction so that the user does not pull the pin. Also, if the pin is torn out, it can be replaced or reused. So, it is considered the most helpful graduation present for your daughter.
 
12. Echo Dot – 4th Gen

Alexa is a digital assistant that comes equipped with various features that can take care of many of your daughter's daily needs like wake-up, weather, and music. It is worth noting that, unlike previous generations, this latest Echo Dot-4th Gen comes with a clock and a timer which can easily be seen. Once your girl gets used to the Amazon Echo and Alexa devices, she will never want to live without them, and once she gets used to them, she will never want to live without them.
13. Dream Catcher
A dream catcher makes a wonderful convocation gift for a girl. Adding a dreamcatcher to your home will bring peace and comfort with its beautiful feathers and distinct patterns. You can help your girl stop bad dreams while letting good dreams pass by giving her a dream catcher. She can use it to decorate her room and create peace and tranquility. She will cherish this beautiful gift not only to improve the aesthetic vibe of her room but also to regulate her energy. Your girl will cherish this dream catcher for many years to come.

14. Apple Watch Series 7

Choosing to present your gadget-loving girl with an Apple Watch 7 is the best way to show her how much you appreciate her. With the smartwatch, she will be able to satisfy her day-to-day needs and be prompted to take more walks, which will benefit her health in the long run. Of course, you can do it whenever you want to give it to her at any time, but her convocation would be the most special occasion.
15. New pair of shoes

It is wise to remember that honesty is the key policy here. The dream of every girl is to have a closet filled with shoes and to have a lot of shoes to choose from. In all likelihood, you won't be able to build one in a day, but you can at least get her new shoes. There's a high chance that she has been saving for some expensive ones, and you can contribute to that fund to help her purchase them.

Summary
In conclusion, every gift you choose for your girl will be treasured and loved to the fullest extent. So make sure you select a unique convocation gift for your daughter from this list. 
Last but not least, make her a beautiful bouquet of her favorite flowers as the perfect addition to any graduation gifts for your daughter that you give her to make her smile forever. We would be grateful if you could share other unique present ideas for your girl in the comments below to help other parents find the perfect gift for their daughter.