Homeopathic Treatment for Sinusitis Congestion, Headache And Pressure
Are you looking for best way to treat sinusitis congestion, headache or pressure? Read on for most effective homeopathic treatment for sinus problem.
Homeopathic Treatment for Sinusitis Congestion, Headache And Pressure


What is Sinusitis?
Sinuses are hollow spaces present within the skull. There are three kinds of sinus in human anatomy. One is right below the cheeks, another at the root of nose and third in the region where both the eyebrows are located. These hollow spaces are lined with a thin membrane known as mucosa. The sinuses are filled with air and enable the skull to be light, keep the air humid and help in enhancing our voice.
A Sinusitis or Sinus infection occurs when one or more of the cavities become swollen and inflamed. The sinuses which are otherwise filled with air, become blocked and filled with fluids and germs. During infection there is swelling of the cheeks and nose bridges, depending upon the type of infection contracted. This causes extreme pain and discomfort or even heaviness, as the infection gets accumulated.
A sinus can be classified into three kinds, based on their duration: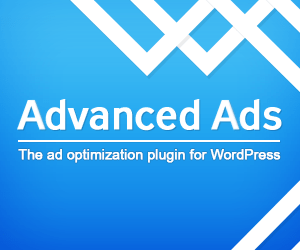 Acute Sinusitis- This lasts up to two weeks with the right kind of treatment
Bacterial Sinusitis- If infection lasts longer than ten to fourteen days
Chronic Sinusitis- This lasts the longest, up to twelve weeks or even more and is due to existence of nasal polyps
A sinus infection can be contagious, depending on how the infection came to be. If the sinusitis happened after a viral infection, it can easily spread to others around you. If it is caused by some bacteria, then it would only affect the patient carrying it and not others around.
Best case scenario in Sinusitis would be the patient simply running around to procure a decongestant. While worst case scenario could be the patient ending up having to perform surgery to remove an abscess that has developed obstructing the sinuses.
Homeopathic treatment is normally suitable to cure Sinus infections and can avoid the need of antibiotic as well as surgery.
Causes of Sinusitis
Infections in the respiratory system like: common cold, influenza etc.
Exposure to certain allergens in the atmosphere: cigarette fumes, industrial affluent, dry air and other pollutants.
Obstructions in the nasal passage such as: deviated septum, nasal polyps etc.
Changes in air pressure owing to swimming, scuba diving or climbing high altitudes
Physical injury to any of the sinuses
Infections arising from dental surgeries
Infections arising out of contracted viruses, bacteria and fungi 
Signs and Symptoms
One must note that these symptoms are similar to common cold. However, if the cold prolongs for more than ten days, you may have a sinus infection. Below are a few symptoms common to both Acute and Chronic Sinusitis:
Thick, yellow-green and foul smelling mucus discharge from the nose
Blockage in the nose
Heaviness or discomfort in cheeks
Prolonging cold and cough that only gets worse
Constant headache, especially while bending the head, coughing or sneezing
Ache in the ears
All in all: Fever, cough, fatigue, body ache, dullness and so on 
Treatment of Sinusitis
1. Silicea 1M, once in a week
Take this Homeopathy Treatment for Sinus when:
The infected person is sensitive towards cold breeze
Wants to keep the head covered
Experiences pain in the upper region of nose and eyes
2. Kali Bai 30, three times a day
Take this Homeopathy medicine for sinus congestion when:
There is an increase in level of mucus on exposure to cold and it stretches like a string on pulling
3. Sanguinaria 30 or 200, as per dosage required
Take this medicine when:
The illness is greater on the right side
4. Spigelia 30 or 200, as per dosage required
Take this medicine when:
The illness is greater on the left side
5. Sumbul 30, three times a day
Take this medicine when:
There is growth in the illness due to the body temperature lowering down, there is flow of a sticky yellow mucus from the nose to the throat
Note: Kindly refer to the chapter on 'Common Cold and Cough' in this book as well
Incoming Search Terms
Homeopathic Treatment for sinusitis
Homeopathy medicine for sinus congestion
Homeopathic remedies for sinus pressure
Homeopathy Treatment for Sinus