Tinnitus Cure, Remedies And Treatment In Homeopathy
Read on the article to know best homeopathy cure, treatment and remedies for Tinnitus.
Tinnitus Cure, Remedies And Treatment In Homeopathy
Tinnitus is a not exactly a medical condition but it's rather a physical condition when people starts hearing 'ringing' sound within their ears. Some people often complain about hearing weird clicking or whistling and sometimes hissing sound which no one else could hear.
Tinnitus is a condition which appears due to excessive exposure to noise, injuries in neck and ear or head and sometimes due to ear infections too.
Excessive noise exposure such as in the case of a rock concert or the sound of a chain saw are all possible reasons for tinnitus
There can also be very simple reasons for someone to have a tinnitus symptom like wax against our eardrum. Medical condition like a tumor can also cause tinnitus problem.
People suffering from Tinnitus can also suffer from lack of sleep and develop insomnia, have difficulties in concentration, grow anxiety and depression as well.
How to diagnose symptoms to get tinnitus cure in homeopathy?
There are few questions you need to answer in order to detect whether you have tinnitus or not.
Are you able to hear constantly ticking or intermittent noises inside your ears?
Is it only audible to you or others as well?
Are you feeling any pain in your jaws?
Did you attend any recent music concert with exceptionally loud noises?
If the answer to all these questions or most of them is positive then these are signs of tinnitus and you might want to have a complete professional diagnosis too before consuming tinnitus homeopathic remedies.
There are many tinnitus treatment in homeopathy medicines as listed below which you can have based on your diagnosis.
Homeopathic remedies for tinnitus relief:
1. Kali Mur 6x or 6. Dosage: Daily 3 times
Take this homeopathic medicine for tinnitus when
It feels like the sound of a running train or chirping birds are always playing inside ears
2. Kali Iodide 6 or 30. Dosage: Daily 3 times
Sound of a song or hissing noise playing inside ears
3. Graphites 30. Dosage: Daily 3 times
Even a mild sound seems like a loud one
Able to hear comfortably well amidst noise
4. Kali Sulf 6x or 30. Dosage: Daily 3 times
Noise is heard while chewing
5. Ferrum Met. Dosage: Daily 3 times
Noise is heard before menstruation cycle.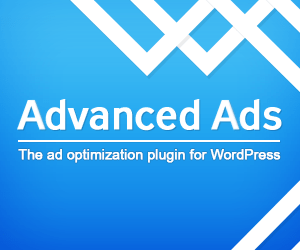 6. Ledum Pal. Dosage: Daily 3 times
Take this homeopathic treatment for ear ringing tinnitus when
It feels like ringing sound inside ears
Hear noises like that of a windy storm
7. Lycopodium 30. Dosage: Daily 3 times
Able to hear own voices echoing inside
homeopathy for tinnitus
tinnitus homeopathic remedies
tinnitus treatment in homeopathy
tinnitus cure in homeopathy
homeopathic remedies for tinnitus relief
homeopathic medicine for tinnitus
homeopathic treatment for ear ringing tinnitus