[Shayari On Wafa Ki Umeed] Wafa Shayari Images In Hindi
Presenting here some of the most beautiful and sad shayaris on wafa ki umeed. Read here wafa shayari images in Hindi.
Many shayars and poets have written shayaris and poems on wafaa. Wafaa means loyalty and fidelity. Wafaa means faithful. A relation demands faithfulness and loyalty from both of the partners. A relation with faith is always a lost case. People in relation should have trust, loyalty and faith for the other person in the same relation. Having faith on each other is the way to pay respect to the relation as well as have respect for each other.
In this world, there are numerous such relations which lost their status due to faith issue, trust factors, treachery which are called bewafaai in urdu.
But on the other hand, there are also such relations which are strong with mutual wafaa among the partners. Many shayars has targeted such factors to create realistic wafaa shayaris to propagate their thoughts on such issues. Everyone in a relation expect wafaa from their partners however many of us don't get it.
Such kind of shayaris are very pin pointed to this issue and connects directly to one's heart. Wafaa shayaris is really a good method of sharing one's view about wafaa in a relationship. In our life time we might come across such issues with our own relations or any other close friend's relation. In such times, these shayaris really do make sense and is like ointment to the wound.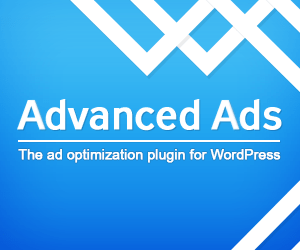 So share these wafa pe shayari, wafa ki shayari in hindi and wafa shayari to your friends and family and you might feel good.
प्यार की हर रस्म निभाई थी मेने
तुम्हे पाने के लिया हर कश्ती डुबाई थी मेने
तुमने कदर न जानी मेरी वफाओं की
तुम्हारी चाहत में हर ख़ुशी लुटाई थी मेने
Pyaar ki har rasam nibhayi thi maine,
Tumhe pane k liye har kashti dubayi thi maine,
Tumne kadar na jani meri wafaon ki,
Tumhari chahat me har khushi lutayi thi maine
wafa shayari
किसी और के बाहों में रहकर,
वो हम से वफा की बात करते हैं…
वो बेवफा हे जानकर भी हम उन्हीं से ही प्यार करते हैं….
Kisi aur ki bahon me rehkar
Wo humse wafa ki baat karte hain..
Ye kaisi chahat hai yaaron..?
Wo bewafa hai jankar bhi hum unhi se hi pyar karte hain…
wafa shayari images
वो बेवफा न था, बस यूँही बदनाम था
हज़ारों चाहने वाले थे, किस किस से वफ़ा करता..!!
Wo Bewafa Na Tha Bas Yunhi Badnam Hua
Hazaron Chahne Wale The, Kis Kis Se Wafa Krta..!!!
shayari wafa ka dard
जब याद आएगी तुमको वफ़ा मेरी
फिर हर शख्स को चाहत से देखा करोगे तुम
आज मेरी तन्हाइयों पर हँस रहे हो न
मुझसे बिछड़ के इसी बात पर रोया करोगे तुम
Jab Yaad Aayegi Tumko Wafa Meri,
Fir Hr Shaks Ko Chahat Se Dekha Kroge Tum,
Aj Meri Tanhiyon Pe Haans Rahe Ho Na,
Mujse Bichar Ke Isi Baat Pe Roya Karoge Tum…!!!
Mein Chahhta Tha Waafa Unse,
Unhone Hamein Bhoola Diya,
Isi Tadapte Gham Ne Yaaron
Mujhe Shyaar Banna Diyaa…!!!
shayari on wafa ki umeed
कभी किसी के चेहरे को मत देखो
अगर सफ़ेद रंग में वफ़ा होती
तो नमक ज़ख्मों कि दवा होती
Kabhi Kisi Ke Chehre Ko Mat Dekho,
Uske Dil Ko Dekho Kyun Ke,
Agr Safed Rang Mein Wafa Hoti,
Toh Namak Zkhmoon Ki Dawaa Hoti…!!!
प्यार की कभी नुमाइश न करना
मांगोगे जान तो वो भी दे देंगे
बस कभी जुदाई की फरमाइश न करना
Pyar Ki Kabhi Numaish Na Karna,
Wafa Ki Kabhi Aazmaish Na Karna,
Mangoge Jaan Toh Woh Bhi De Denge,
Bas Kabhi Judai Ki Farmaish Na Karna.
यही बहुत है की कायम रहे वफ़ा के भरम
कोई किसी का हुआ भी है उम्र भर के लिए?
Yahi Bohat Hai K Qayam Rahay Wafa Ka Bharam
Koi Kisi Ka Hua Bi Hai Umar Bhar K Liye
रोया है दिल आँख मुस्कुरायी है
जो न एक लम्हा भी हमे दे पाए
उनकी खातिर हमने सारी उम्र गंवाई है
Roya Hai Dil Aankh Muskurai Hai
Yun Hi Humne Wafa Nibhai Hai
Jo Na Ek Lamha Bhi Humein De Paye
Uski Khatir Humne Saari Umar Gavai Hai
जब भी वफ़ा का नाम लेते हैं
हमे एक बेवफा की याद आती है
Jab bhi Wafa ka naam lete hai,
Hume ek bewafa ki yaad Aati hai.
wafa shayari
wafa shayari images
shayari wafa ka dard
wafa shayari faraz
shayari on wafa ki umeed
wafa pe shayari
wafa ki shayari in hindi
wafa ki umeed shayari in hindi