Importance of Hariyali Teej festival
The festival of Teej is a very important festival in the northern-west region of India. This festival is celebrated mostly in Haryana, Rajasthan, Uttar Pradesh, and Punjab. It is dedicated to goddess Parvati and Lord  Shiva. Associated with women, Teej is mostly celebrated with married women.
Hariyali Teej Festival has celebrated Hindus worldwide. This festival is celebrated on Tritiya(3rd day) of the Shukla Paksha in Sawan month or Shukla Paksha Tritiya in Shravana month according to the Hindu calendar. Hariyali Teej will be celebrated on the 3rd of August, this year. Hariyali Teej falls on two days before Nag Panchami.
Read more: Happy Sawan Teej Images
Significance of  Teej Festival:
Hariyali Teej festival in India is celebrated because on that day the Goddess Parvati and Mahadev Shiva met for a long time Goddess Parvati made fast for 108 years to prove her love and devotion to Shiva.
People believed that if you pray with your pure heart goddess Parvati fulfill your desire.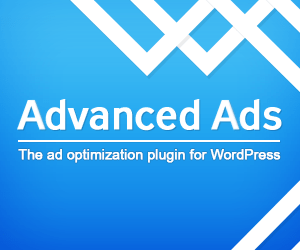 Lord Krishna and Hariyali Teej :
On the day of Teej people decorate the idol of Lord Krishan and set the swings. In Braj people celebrate it as a teej celebration of love that Krishna shared with Lord Radha. On this day, Shri Radha goes to his parent's house in Barasana, where he sits with his friends on the swings. Lord Krishna arrived with Radha Rani here and enjoyed swings.
Importance of Hariyali Teej Festival:
The hariyali Teej festival of Rajasthan is celebrated in the Monsoon season. The monsoon season comes after the summer season and people enjoy the rain. The month of Shravan is a holy month which brings prosperity in our lives. This is the season of sowing and weaving. Rain brings a better crop.
Teej in various parts of India:
Teej is celebrated all over India with enthusiasm and excitement. It is celebrated by the name Hariyali Teej Bundelkhand, Jhansi, Rajasthan, Haryana, etc. And it is celebrated by the name of Kajli Teej in eastern Banaras, Gorakhpur, Uttar Pradesh, Sultanpur, Jaunpur, etc.
People enjoy playing on the swings hanging on the trees. They also prepare special dishes like ghevar, malpua, Kheer, halwa, jalebi, etc. to celebrate this special day.
Marital connects and hariyali Teej:
Married women pray and fast for their Husbands. And Unmarried girls for a husband's they want.
The festival is an important part of life. And any festival which promotes love and well being is always more than reception.