Homeopathic Medicines And Remedies For Warts Removal
Are you looking for homeopathic medicines for warts removal? The article here explains best homeopathic remedies for warts removal.

Homeopathic Medicines And Remedies For Warts Removal


Warts are caused by a virus named as HPV or Human Papillomavirus. This usually creates a skin growth condition on the top layer of the skin. This virus usually enters our body through cracks and openings of a broken skin. Warts can go away by themselves but it might take anything from several months to even years!
These can grow anywhere on the body. There are different types of warts that can happen to humans. Out of all, plantar warts which grow on the soles of the feet is the most common of all. This can spread on touching the wart or by sharing stuffs among people who have warts on them.
Warts can be painful too if these appear on any area which you use to apply pressure like on fingers or on the soles of the feet.
Doctors usually examine warts under the microscope to ensure that it's warts and not any other kind of skin infection. Warts in general require blood supply to thrive and thus it might look like dark dots at the center of the warts. These spots are nothing but blood vessels which are supplying the warts with blood. Homeopathy for warts is a good way to get rid of warts.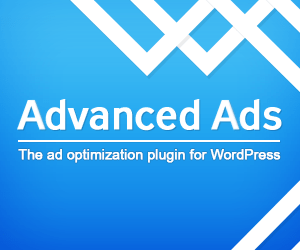 Homeopathic medicine for warts removal:

DOSAGE: TWICE A DAY
1. Thuja 200 or 1M
Take this homeopathic wart removal medicine for:
All kind of warts as a primary medicine
You can also Apply "Thuja Q "on the warts
2. Calcoria Carb 30 or 200
Take this warts treatment in homeopathy when:
Warts appears like thorns and pointy
Patient is of a cold-nature.
3. Causticum 30 or 200
Take this homeopathic wart removal product when:
Many warts appears which are small in size
Roots are softer but feels hard on the above
4. Nitric Acid 30 or 200
Take this homeopathic remedy for warts when:
Warts grow twisted on shape here and there
Warts are big in size
Warts appear on the upper lip
5. Netrum Carb 30
Take this warts treatment homeopathy medicine when:
Warts become painful upon touch and becomes a wound
6. Sulfur 30 or 200
Take this homeopathic medicine for warts when:
Warts are painful and hard
7. Netrum Mur 200
Take this medicine when:
When warts appear on the palms of hands
8. Kali Mur 6x or 30
Take this medicine when:
Warts appear on the hands
9. Sepia 30 or 200
Take this medicine when:
Warts appear near the reproductive organs
Warts grow big on the body, black in color
Incoming Search Terms
homeopathy for warts
homeopathic wart removal
warts treatment in homeopathy
homeopathic remedy for warts
homeopathic medicine for warts
warts treatment homeopathy medicine
homeopathic medicine for warts removal
homeopathic wart removal products
Updated 22 May 2018