[Happy Republic Day] Why Do We Celebrate Republic Day?
This republic day, let's remember Republic day history and why do we celebrate republic day. Read on!
The Indian Republic Day was first celebrated on January 26, 1950. Ever since then, the republic day of India has been celebrated on this day with grandeur, pomp and national pride. This day is declared as a national holiday and the people of India watch the hoisting of the tricolor flag of the nation by the honorable President of India at the India Gate in the national capital of India followed by a grand parade. All the countrymen wish each other happy republic day to celebrate this national day of pride.
Now that we have covered a little bit about republic day, let's get deeper in understanding more about republic day.
The status of a 'republic 'is given to a state which has its supreme power given to the people of the state and those representatives who get elected by the same people. The state which is run by an elected member/president and not by a monarch is given the status of a republic. That way, India is one of the biggest sovereign countries in the world as the control of the states are decided by a voting system and followed by the winning/elected representative to hold control of the state.
[Happy Republic Day] Why Do We Celebrate Republic Day?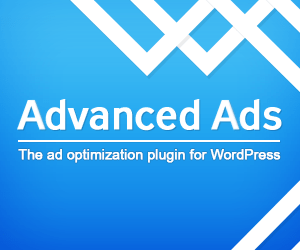 Nearly after 2 centuries of subjugation by the British, India gained freedom in the year 1947, August 15. In 1950, January 26th became the day when the Indian constitution was adopted officially even though the declaration of freedom from the British was made on 1930, January 26
th
. It's because of the adoption of the Indian constitution why we celebrate republic day every year.
The Indian constitution was actually formed by 26
th
November 1949 and after a waiting time of nearly 2 months, January 26
th
was decided to be celebrated as the Republic Day.
More republic day information:
After the adoption of the constitution of India, it replaced the contemporary Government of India Act of 1935. The constitution of India is the longest written ever in the history of all the sovereign countries in the world. Dr, Bhim Rao Ambhedkar played the principle role behind framing our constitution.
According to the Indian constitution, "It declares India a sovereign, socialist, secular, democratic republic, assuring its citizens of justice, equality, and liberty, and endeavors to promote fraternity among them."
With the upcoming republic day 2018, the whole nation would be getting ready for celebrating the Indian republic day for the 68
th
time. So let's pledge to bear the spirit of the nation in our minds and live up to the dreams our freedom fighters have dreamt of this nation.
Incoming search terms
why do we celebrate republic day
happy republic day
republic day meaning
republic day history
republic day information
republic day 2018