Happy Republic Day Quotes, Wishes, Messages and Greeting Cards in English
Presenting here some heart touching Happy Republic day quotes, wishes, SMS, messages and greeting cards in English that will make you fall in love with our beautiful country all over again.
Republic day is a very important day in the history of India. It was the day when the Indian constitution was first made official in the year of 1950 on 26
th
January. After 2 years and 11 months of winning freedom from the British rule, India for the first time celebrated its Republic day and formed a democratic government for the nation.
It was this day when the first president of India Dr. Rajendra Prasad was elected. The first chief guest for this day was the President of Indonesia. This day marked a new beginning of the Indian government and opened up a new road to the nation's future.
This is a day worth remembering every year and to celebrate it, a very organized grand series of parade takes place in the national capital of the country.
We should definitely share republic day messages and republic day greetings to our friends and to the people of this proud nation may be also send a republic day card to keep the essence livelier.
We have collected some republic day quotes and republic day wishes for easy sharing to your fellow countrymen and country women.
1. Proud to be one of the greatest democracies in the world. Happy Republic Day.
republic day quotes
2. Let's build a clean India. Let's pledge a Green india. Republic Day wishes.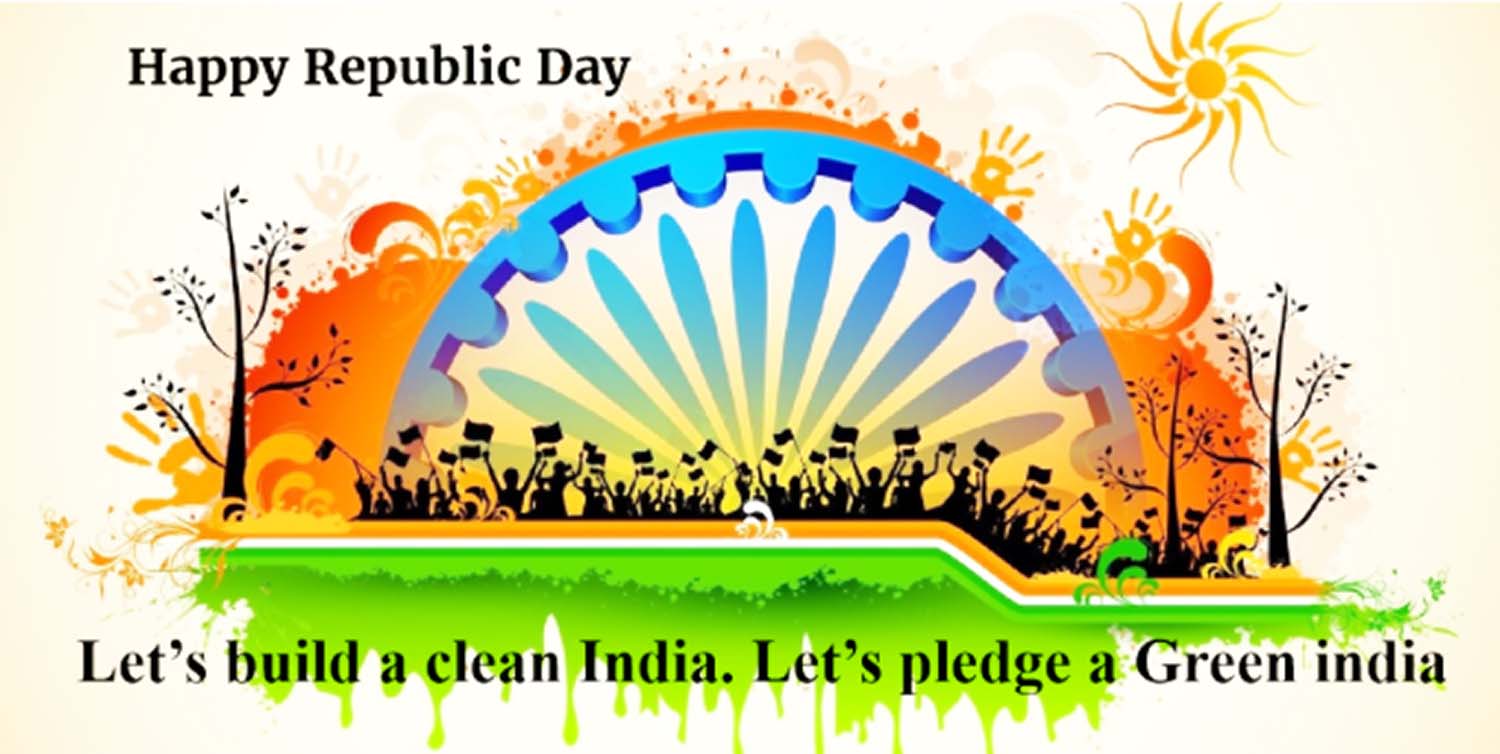 republic day wishes
3. Proud to be an Indian. Spread the message. Happy Republic Day.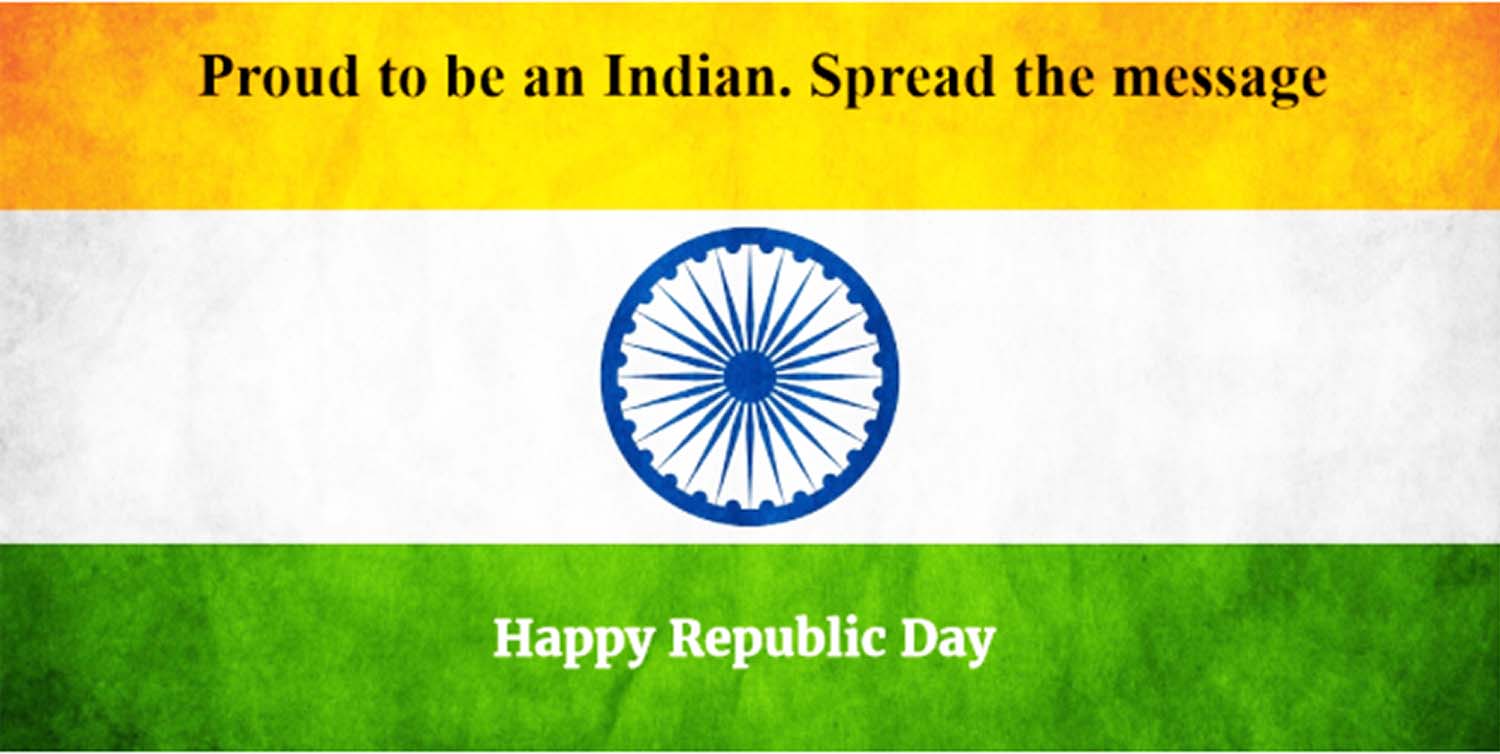 republic day message
4. Already so colorful. Still hoping this republic day to add more colors to the nation. Happy Republic Day.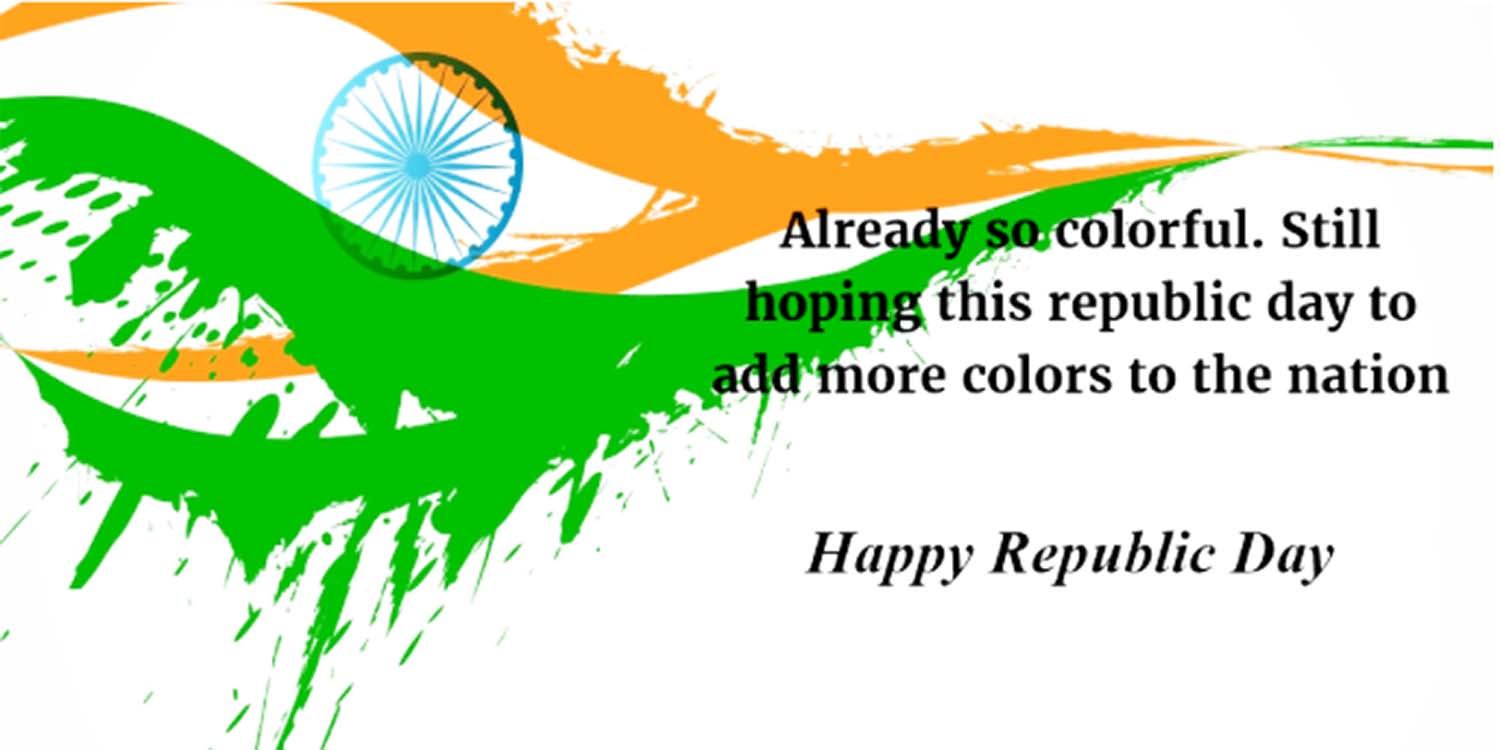 republic day quotes in hindi
5. Be the change you want in this nation. Wait for none. Happy Republic Day. "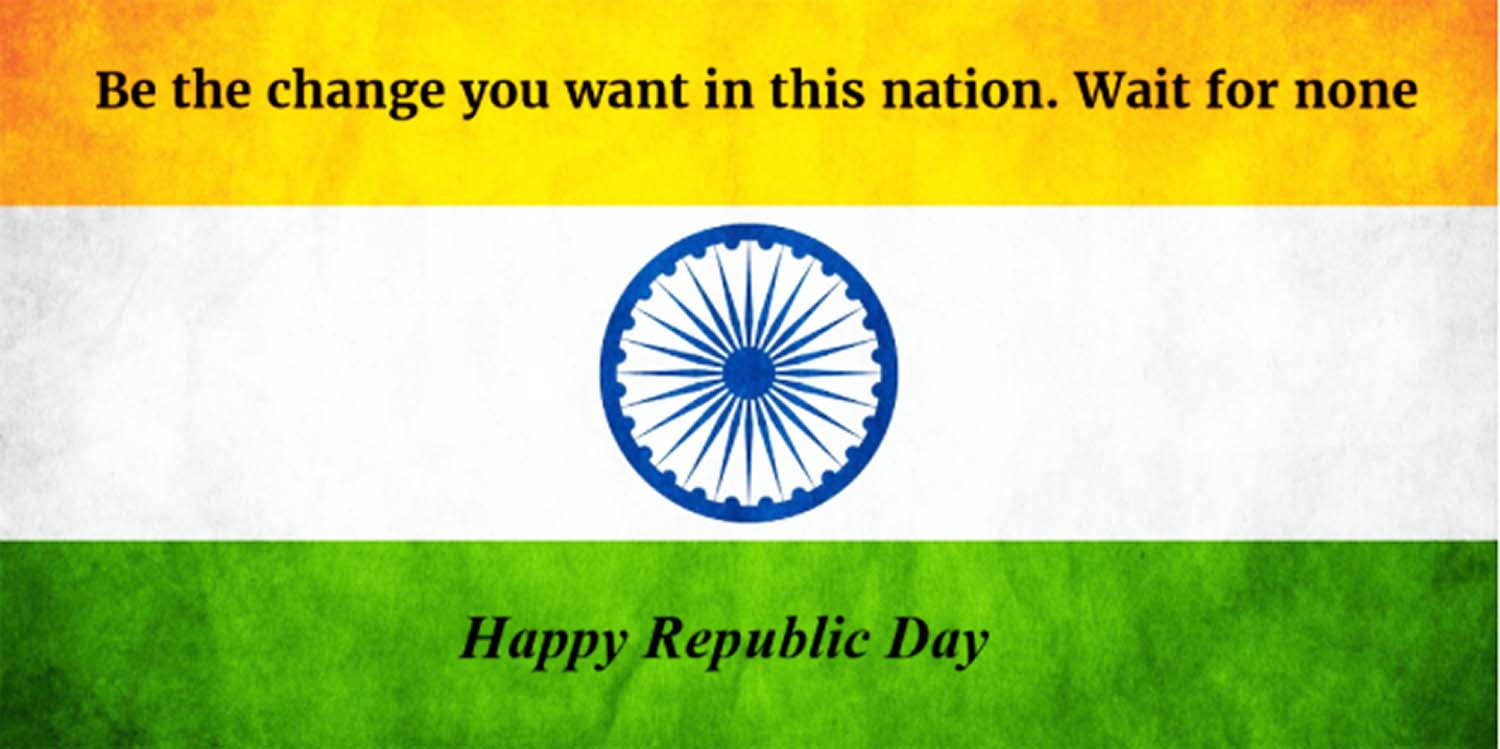 republic day quotes in english
6. Do not kill people. Kill the evil in them. That's the way to grow as a nation. Happy republic Day"
Happy republic day sms
7. Freedom fighters gifted us freedom but, it's on us how we use it. Happy Republic Day.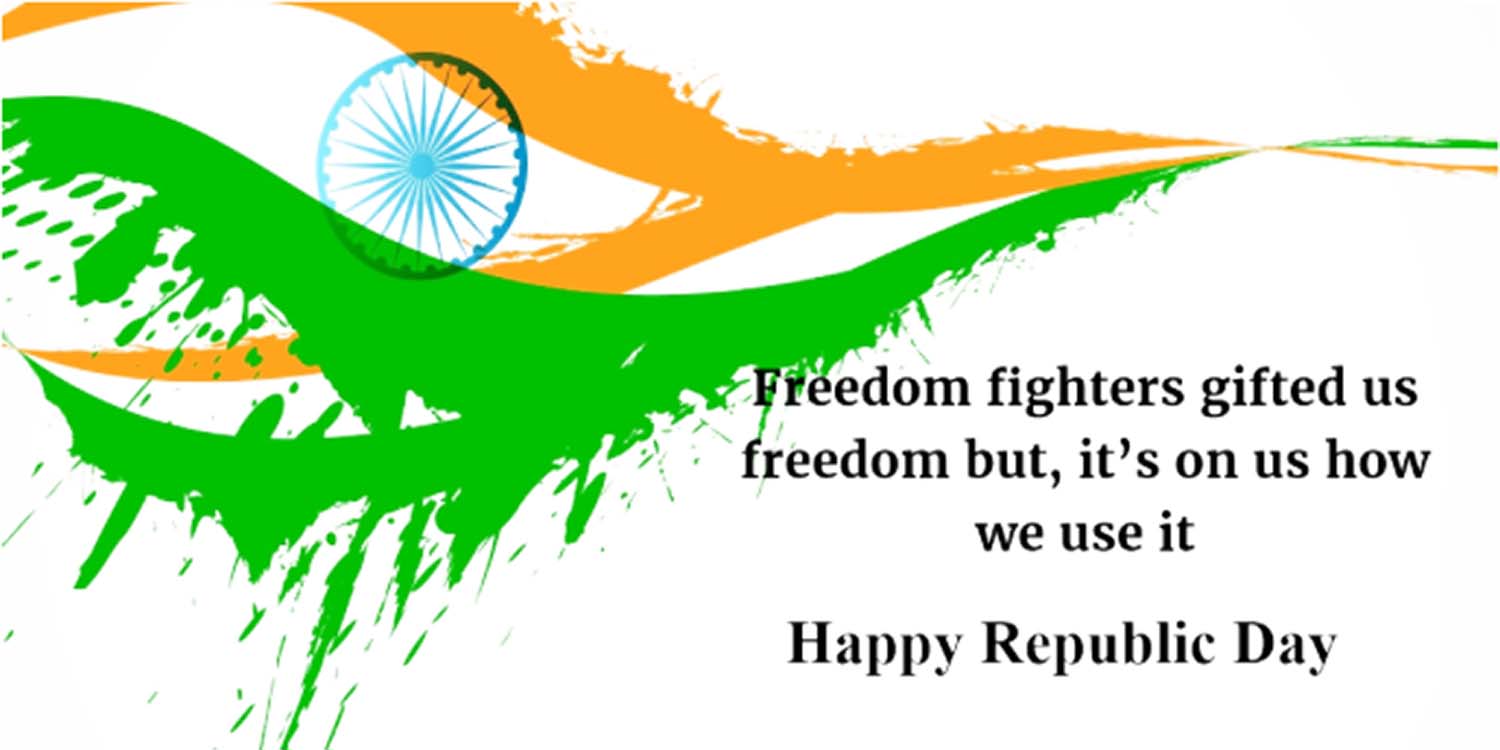 happy republic day quotes
8. Let's remember the efforts put by our countrymen to create this nation. Let's vow to make it a better place in all aspect. Work for the country. Happy Republic Day.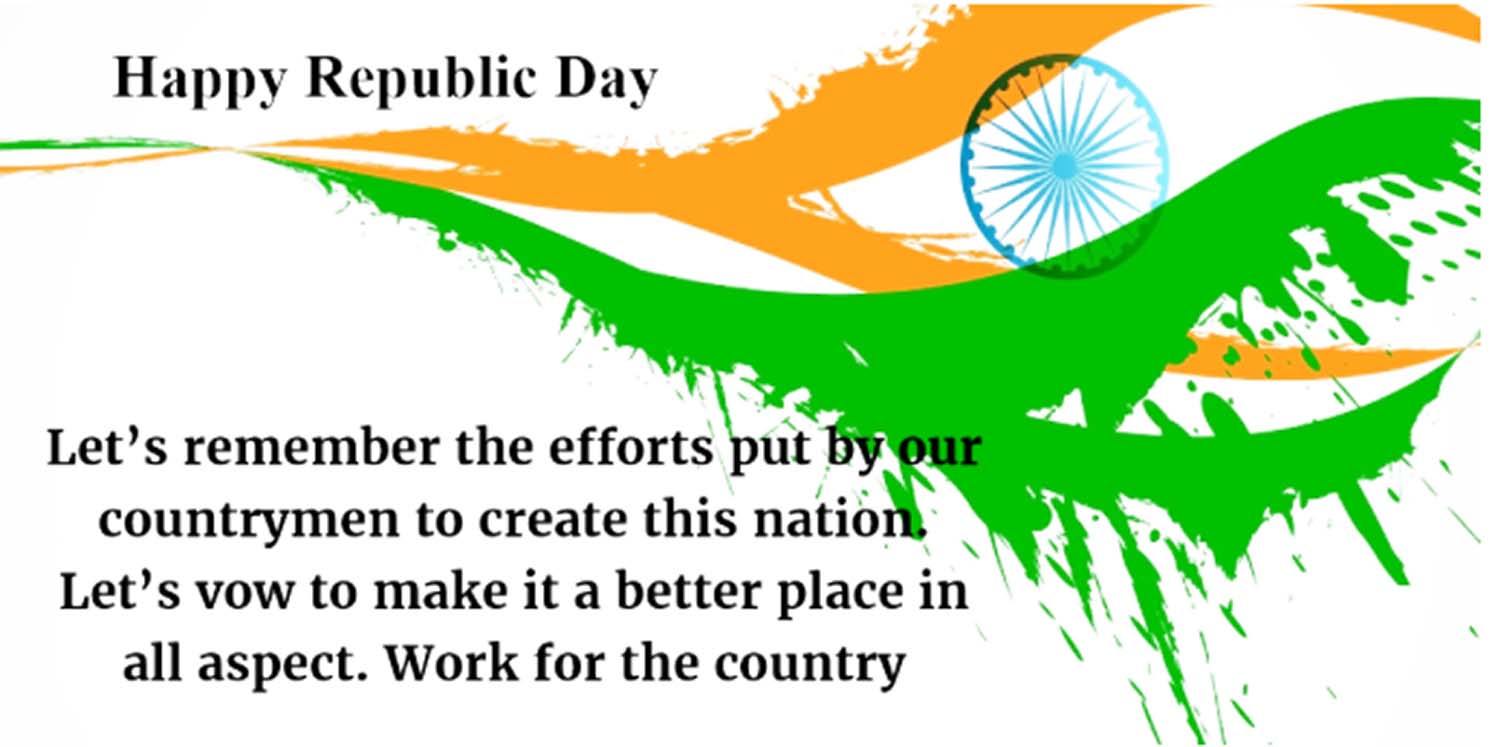 india republic day quotes
9. Salute to one of the greatest democracies in the world. Take pride to be born an Indian. Happy republic Day to you.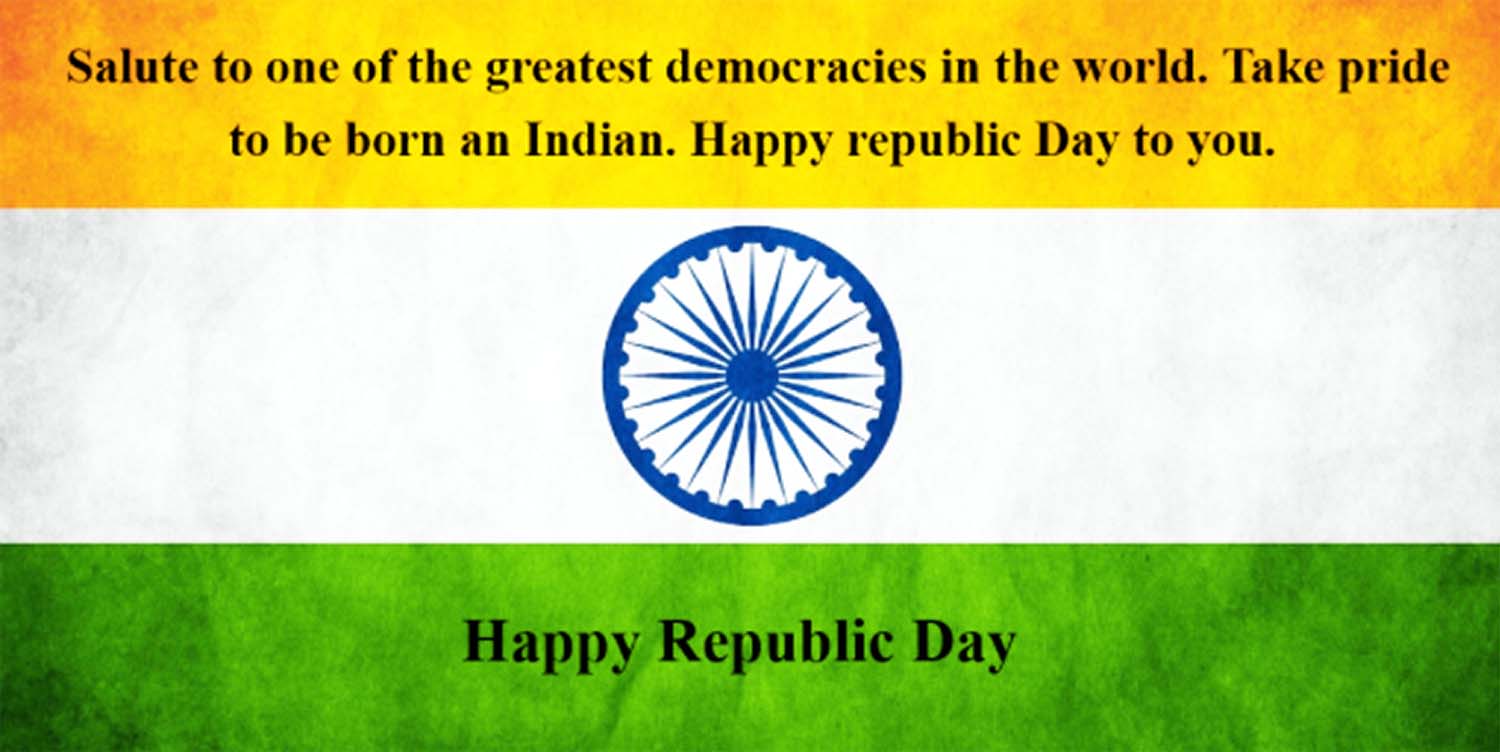 republic day greeting cards
10. Saare jahaan se accha, hindusthan humara. Hum bulbule uski, ye gulistaan hamara. Vande Mataram. Happy Republic Day to you.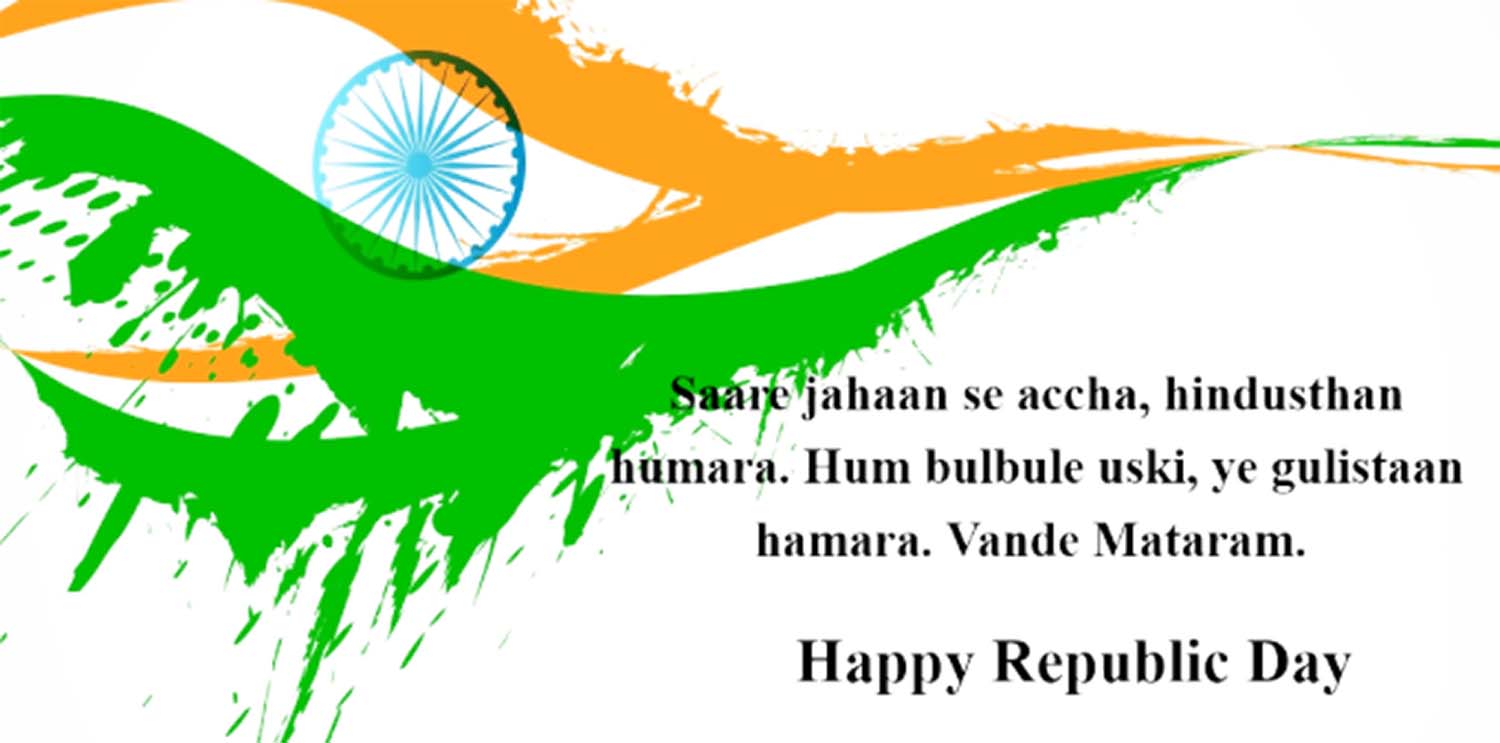 republic day quotes in hindi
Forward the messages of republic day wish or send happy republic day sms to everybody you know and celebrate republic day with pride.
Incoming search terms
republic day quotes
republic day wishes
republic day message
republic day greetings
republic day quotes in english
republic day sms
happy republic day quotes
india republic day quotes
republic day greeting cards
republic day quotes in hindi
republic day card
happy republic day sms