Happy Hanuman Jayanti Wishes, SMS, Quotes & Wallpaper in English
Presenting here some beautiful Happy Hanuman Jayanti wishes, SMS, Quotes and wallpapers in English you would love to share with your loved ones.
Lord Hanuman is an ardent devotee of Lord Rama.
He is viewed as the ideal combination of "strength, heroic initiative and assertive excellence" and "loving, emotional devotion to his personal god Rama", as Shakti and Bhakti. In later literature, he has been the patron god of martial arts such as wrestling, acrobatics, as well as meditation and diligent scholarship. He symbolizes the human excellences of inner self-control, faith and service to a cause, hidden behind the first impressions in the avatar of a monkey.
On the 15
th
of shukla paksha in the month of chaitra, on his birthday, all the devotees offer him prayers and seek blessings and protection from all evils. Hanuman Jayanti is a very auspicious and important day for the hindus where they celebrate it by chanting hymns and especially the hanuman chalisa. It is also said that chanting the hanuman chalisa brings fearlessness into human minds during difficult times or when frightened.
There are various hanuman jayanti wishes wallpapers, hanuman jayanti sms and hanuman quotes in English if you want to forward to the true bhakts of shree hanuman.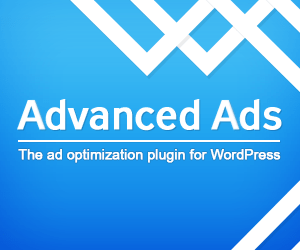 1.  
hanuman jayanti wishes wallpaper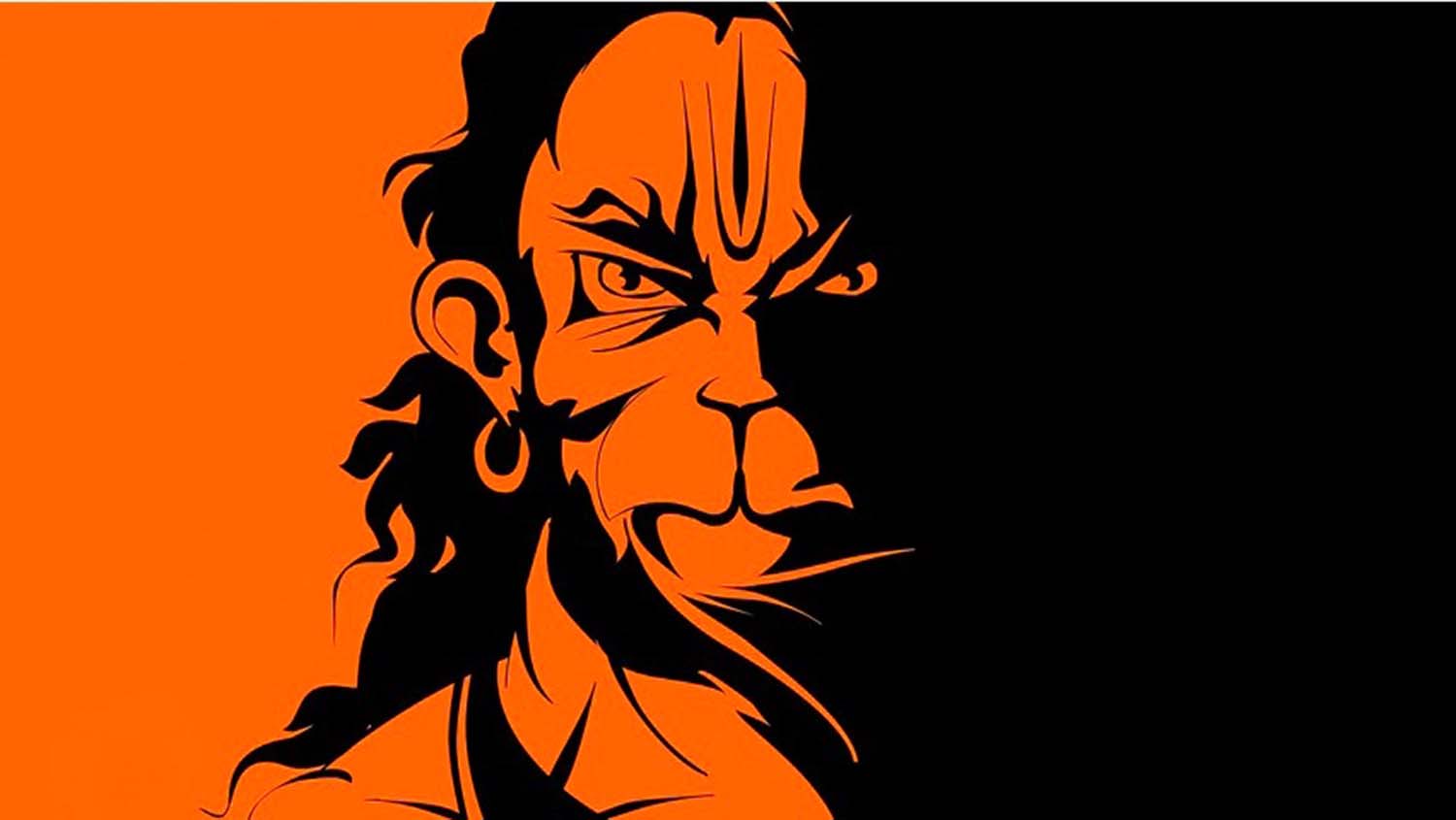 hanuman jayanti wishes wallpaper
2. " Let's always carry lord hanuman in our hearts just like did to Shree Ram. He will lief us above sorrows and miseries. Jai Bajrangbali"
Hanuman Quotes English

3. "Hanuman jayanti ke shubh absar par aapko dher saare shub kamnaayein. Jai Hanuman ji"
hanuman jayanti sms
4. "Bhimrupi maharudra vajra Hanuman maaruti vanaari anjanisuta ramduta prabhanjna."
hanuman jayanti wishes
Happy hanuman jayanti wishes wallpaper
5. "Hanuman jayanti ki shubh kamnaayein."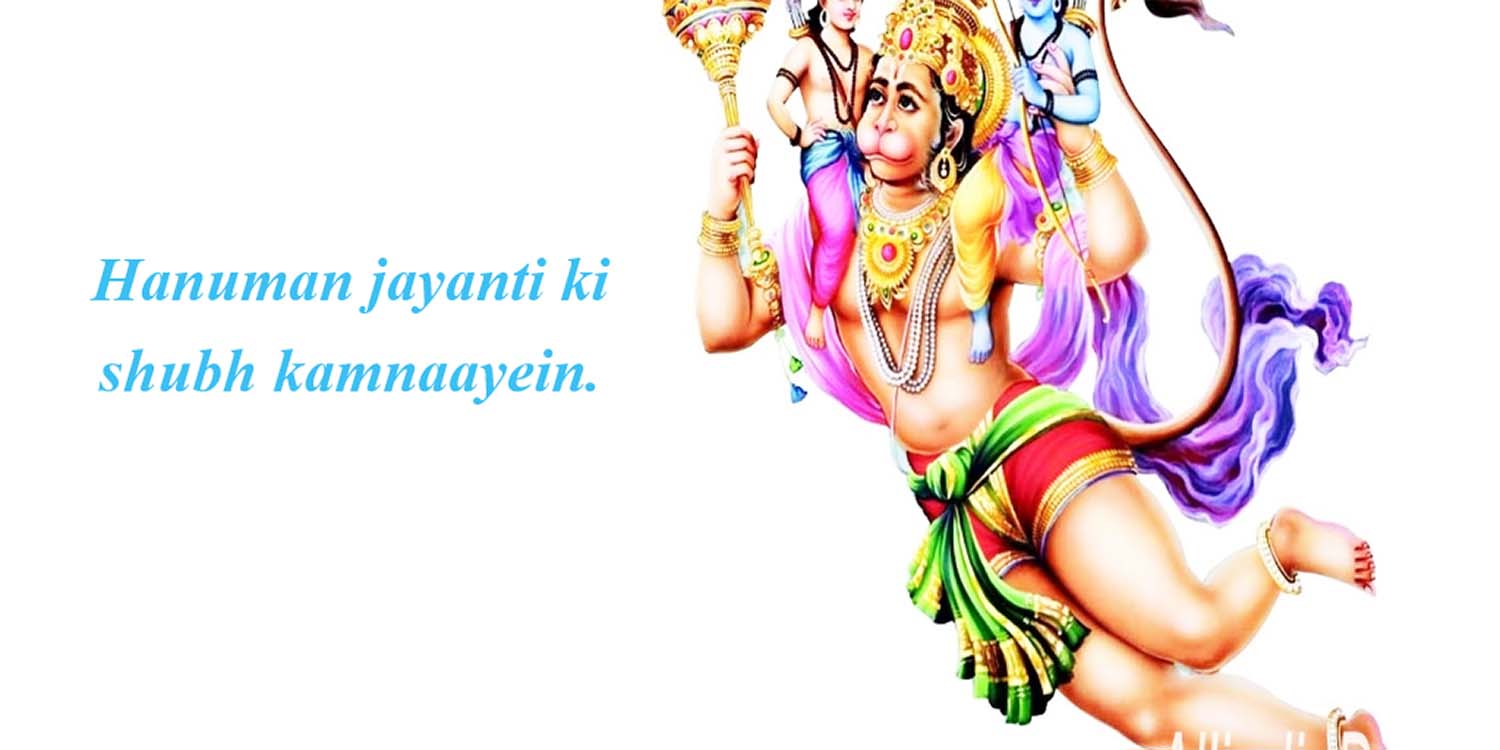 hanuman jayanti whatsapp status
6. "Let the symbol of strength and fearlessness be always within you. Happy Hanuman Jayanti"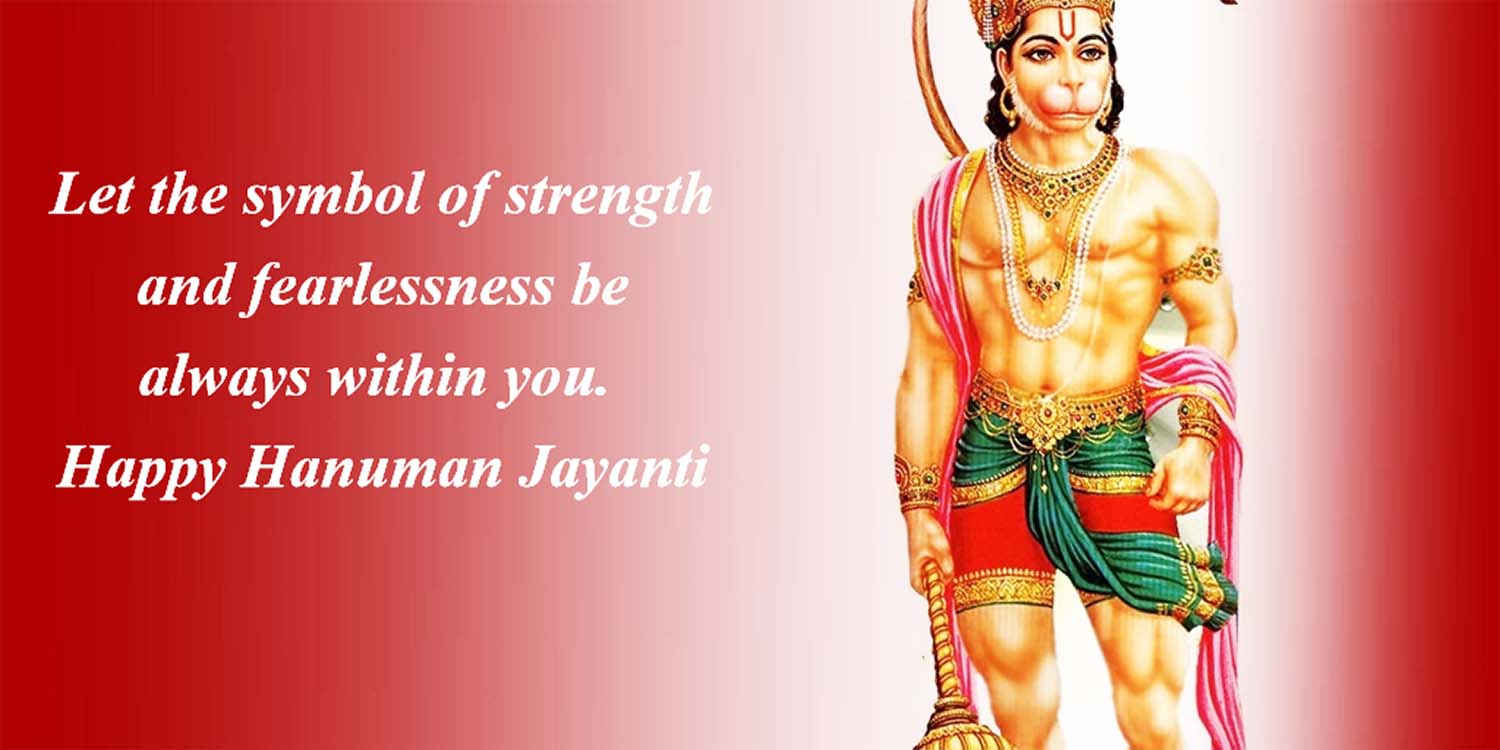 hanuman jayanti wishes wallpapers
7. "Celebrate hanuman jayanti and let there be no sorrow and difficulties in your life. Jai Hanuman"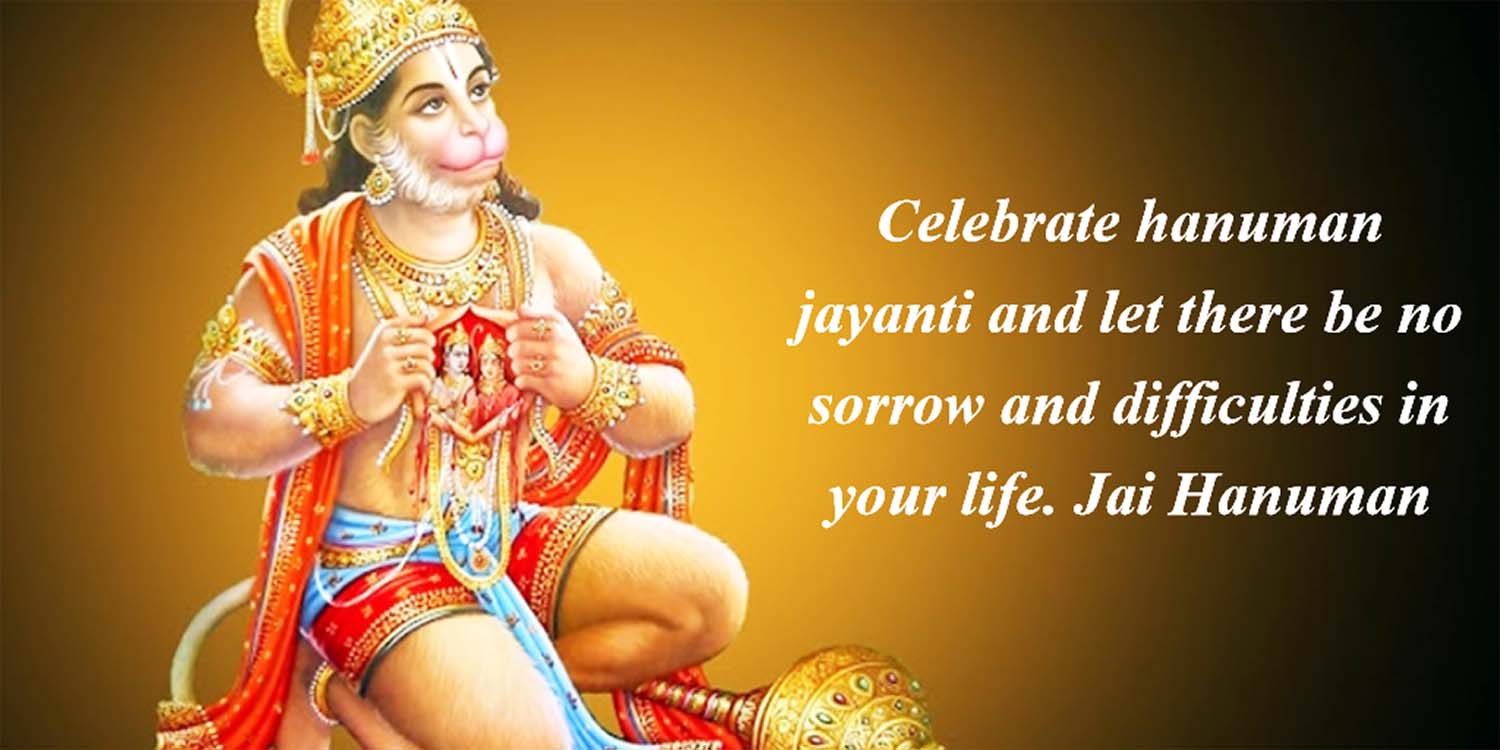 hanuman jayanti sms messages
8. "Pawan putra shree hanuman ki jai ho. Wishing you a very happy hanuman jayanti."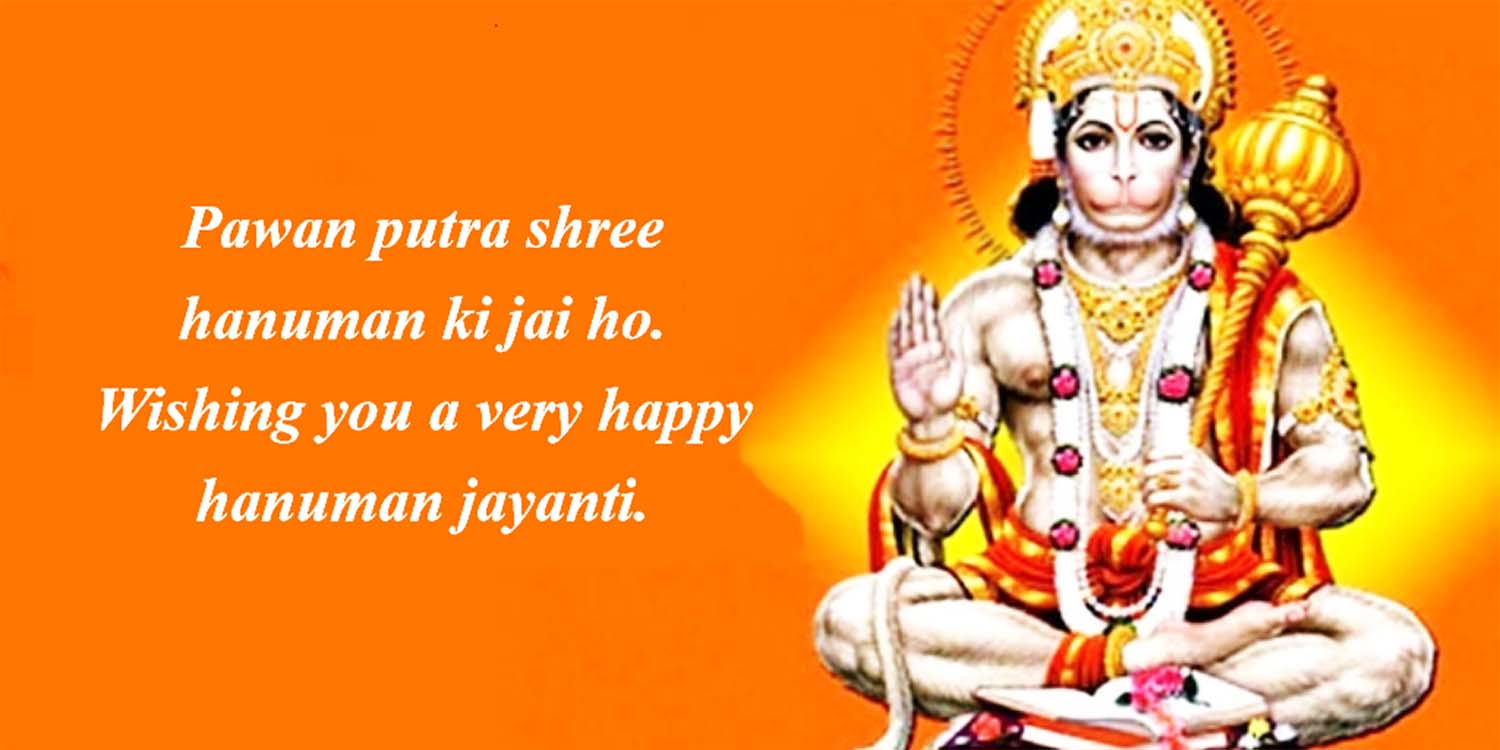 hanuman jayanti wishes
9. "Wish you prosperity and harmony on this event of Hanuman Jayanti. Jai Hanuman"
Hanuman Jayanti Quotes English
10. "Mahaa veer vikrama bajarangi | Kumati nivaar sumati ka sangii ||
Happy Hanuman Jayanti"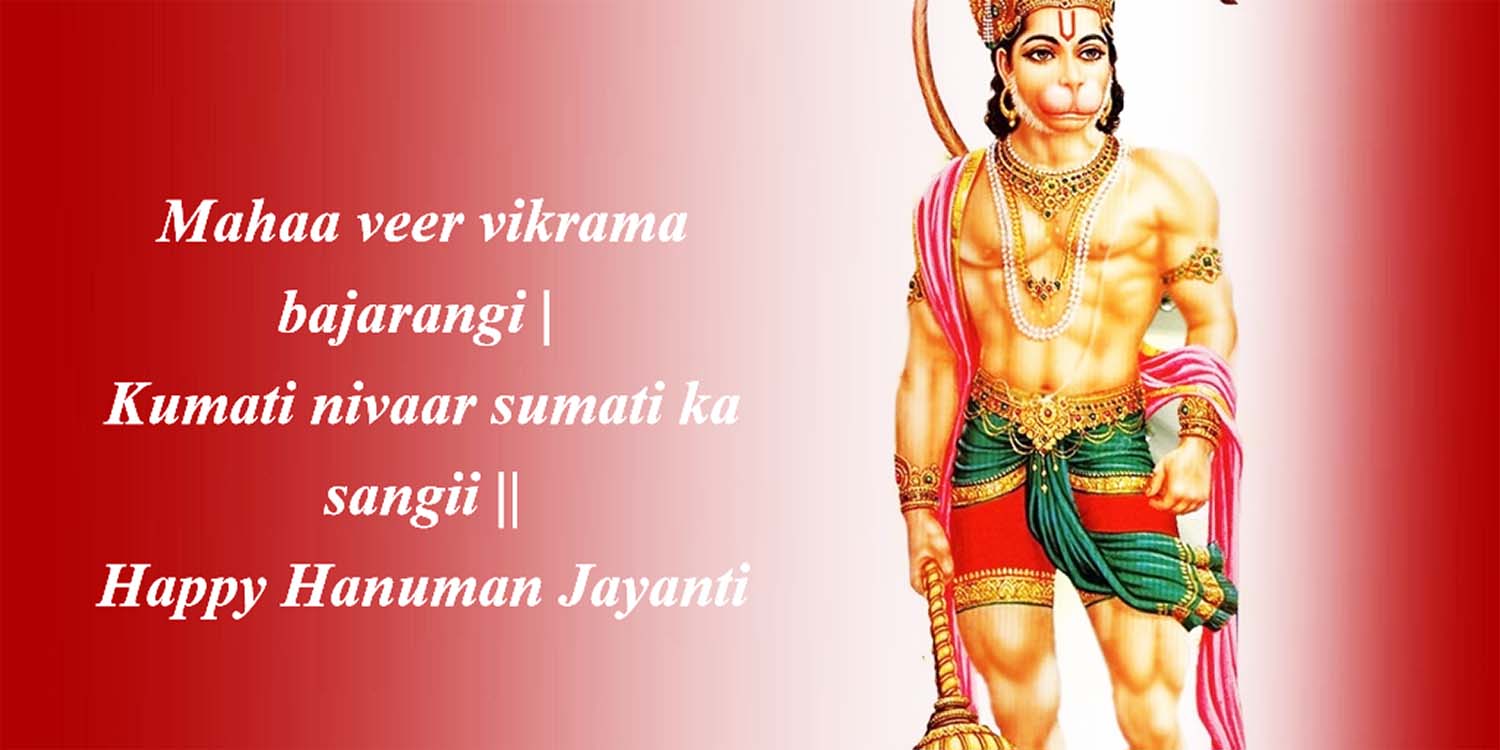 Happy hanuman jayanti wishes wallpapers
Incoming search terms
hanuman jayanti wishes wallpaper
hanuman jayanti whatsapp status