Ganesh Chaturthi Pooja Vidhi: How To Celebrate It?
In this article you will get to know about Ganesh Chaturthi Pooja Vidhi and celebration. You will understand how to celebrate Ganesh Chaturthi. The much awaited festival of Ganesh Chaturthi is about to come and falling on September 2nd
this year. The ten day long Hindu festival is celebrated by Lord Ganesha's devotees all around India.
Bhagwan Ganesh the Lord of arts and science and deva of wisdom, is known with 108 different names by Hindus like Ganpati, Vinayak, Vighna-Harta, Gajanana etc. He is worshiped at the start of any ritual or ceremony since he is esteemed as the God of beginnings. Mostly he is remembered as "Vinayaka" or "Ganpati" by people.
Ganesh Chaturthi or Ganesh chouth is the festival of celebrating Lord Ganesha's birthday. It is celebrated during the Hindu month "Bhadra" (Mid-august to mid-september) and ends on Anant chaturdashi after the grandest and most elaborated celebration of 10 days. The western Indian state Maharashtra is known for the grand scale celebration of Ganesh Chaturthi.
Ganesh Chaturthi Pooja Vidhi and celebration
The grand celebration of ganesh chaturthi!
The preparations to honor ganesh chaturthi usually starts 2-3 months before the day of celebration. People make life-like clay models of Lord Ganesha in varying sizes from 3/4th of an inch to 25 feets.


The 10 day long Ganesh chaturthi festival begins with the sthapana of these clay idols of Ganesha. People placed Lord Ganesha on raised platforms in their homes or in largely decorated outdoor tents for people to pray and worship. Ganesh Pooja is preferred to be done during Madhyanha between
11:05am and 01:36pm since it is believed that Ganesha was born during Madhyanha kaal.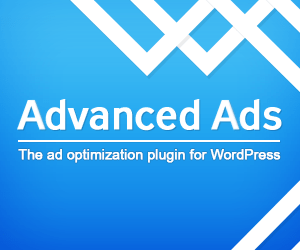 During the ganesh chaturthi festival, people perform mainly four kind of rituals and they are:
Pranapratishhtha –
It is the process of infusing the deity into a murti or idol. Priests wear a red silk dhoti with a shawl and invokes life into the idol amidst the chanting of loud mantras.
Shhodashopachara –
It is the ceremony of 16 forms to pay tribute to Ganesha. People offer coconut, Jaggery, modaks, red flowers etc. to the divine lord. At this auspicious occasion Vedic mantras from the Rig Veda and Ganapati Atharva Shirsha Upanishad, and Ganesha stotra from the Narada Purana are chanted.
Uttarpuja –
It is the Puja after which the idol could be shifted after its infusion.
Ganpati Visarjan – It is the process of immersion of the Idol in the river on the day of Anant chaturdashi. The Ganesha idol is taken through the streets in a procession accompanied by dancing, singing, to be immersed in a river or the sea. The whole procedure symbolizes a ritual see-off of the Lord in his journey towards his abode in Kailash and it is considered that he is taking away the misfortunes of all man with him.
Friends, relatives join this procession and enjoys shouting "Ganapathi Bappa Morya, Purchya Varshi Laukariya" (O father Ganesha, come again early next year).
The whole community gathers to worship Ganesha and after the final offering of coconuts and flowers they carry the idol to the river and immerse it.
Wish you a Happy and a Blessed Ganesh Chaturthi 2019!
Ganpati Bappa Morya!
Incoming search terms:
how to celebrate ganesh chaturthi
ganesh chaturthi celebration
ganesh chaturthi puja vidhi
ganesh chouth
ganesh puja vidhi in hindi
vinayaka chaturthi pooja