Engagement Wishes for Sister and Brother: Messages and Quotes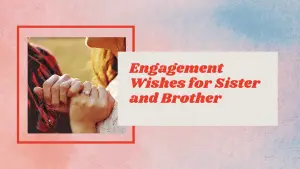 Engagement Wishes for Sister and Brother
Siblings are the most important people in our lives. The role of siblings in life cannot be defined. Siblings are the ones who are most protective, caring, loving people, as well as our best friend. When we have a sister or a brother getting engaged, it is such a significant, enthusiastic, and exciting chapter in our life. Engagement of a sister or brother is as integral to us as our engagement. It is because we grow up with our siblings, share our life moments with them, share every secret, joys, sorrows, happiness.
It is with the help of the bond we share with our siblings that we grow, stay stable in ups and downs, and make the most of life. Siblings bond is incomparable and only grows each day. Hence, when it is our brother or sister getting engaged, it becomes integral for us to send wishes for engagement for both the brother and sister by text message, on social media, or writing engagement messages on a card.
Giving words of wishes and appreciation is the most appropriate way to shower engagement anniversary wishes on brother and sister. We have to look for the perfect words and let our siblings know that we love and care about them. We have to let them know how blessed we feel to have them in our life. Check out the list below to find some of the best brother and sister engagement wishes. These cute, lovely engagement anniversary wishes are to put our siblings to awe and make them feel extra special on their day.
Engagement Anniversary Wishes for Sister and Brother
I wish the Almighty keep your bond blissful and beautiful in the years to come. Stay like this forever. Happy engagement anniversary dear sister! 
engagement messages for sister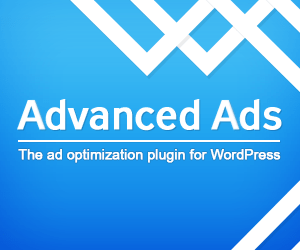 Congratulations to spend another year of your blessed and beautiful marriage. May you spend your remaining life in laughter and happiness. Anniversary greetings to my brother dearest!
Engagement messages for Brother

It's your day, a special day where you got the love of your life. The day needs a big celebration, indeed! Happy anniversary!
Engagement quotes for Brother
You two lovebirds give everyone around what we call couple goals. Congratulations, you are enjoying the best days of your life. Stay like this forever. Happy engagement anniversary!
engagement congratulations quotes for sister
My sister and brother in law, you both make love sound practical. Looking at you I believe true love does exist. Stay like this till eternity. Happy engagement anniversary!
sister engagement gift
Whenever I look at both of you, I admit deep in my heart that you are made for each other. Stay like this to eternity. Happy engagement anniversary!
congratulations to my brother on his engagement
The couples who stay happy make the most amazing photos, and you two set an example of it. Anyone can notice that spark in your eyes. Happy anniversary!
sister engagement quotes
Having a sister that is even your friend has been a big part of what has made my life satisfied and happy. Wish you endless years of togetherness and love. Happy anniversary!
sister engagement wishes
Congratulations! You have completed one more successful year of your blissful married life. Many years are to go still! Happy engagement anniversary!
brother engagement status

Thank you, my dear brother, for giving me the world's best sister in law. She is the most adorable one, no doubt. Congratulations on your 1st engagement anniversary! Many more beautiful years to come.
brother engagement quotes
You both are like two beautiful flowers on one stem. Be happy always you perfect match. Greetings on first engagement anniversary!
wishes for engagement
Tags –
Engagement messages for Brother
Engagement quotes for Brother
engagement messages for sister
engagement congratulations quotes for sister
congratulations to my brother on his engagement
sister engagement gift
sister engagement quotes
brother engagement status
brother engagement quotes
wishes for engagement
sister engagement wishes
engagement wishes for sister
Engagement Wishes for Brother
engagement anniversary wishes for sister
marriage wishes for brother
engagement anniversary wishes