Do's and Don'ts For DIY In Your Wedding

So bride-to-be's.. You're all over your favorite Pinterest boards, Youtube channels, checking out DIY crafting tutorials..
Well, today, it is very common to get the popular DIY bug especially when it is your wedding, and traditional is something you can't take. Obviously DIY is one way you can personalize your wedding in an unforgettable way. But girls, many of the past experience have also expressed a few things that are best not left DIY-d unless you are an expert. On the other hand, there are some things that are quite simple and easy-going.
Things that you can DIY at your wedding
1. Wedding invitation cards
Girls, your wedding card is the first thing that will set the wedding vibe, and you, for sure, don't want to get it wrong, right? What if I tell you, you can create your own wedding card within 10 minutes? Shocking? Unbelievable? Well, it's true. Today's it's no big deal to create a premium looking wedding card on your own at very affordable rates. You can find thousands of wedding card designing ideas online, select a few that suits your interest and budget. The next part, hit your crafting store with your shopping list. Although seems hectic, actually it isn't. And guess what, you have boundless opportunities to get your creative juices flowing.
Additionally, if you love DIY but are not so good at it, head over to
online wedding card maker tool like Canva
. Here you can get thousands of ready-to-use wedding card templates. From traditional to floral to photo wedding cards, choice is yours so you can go as creative or as simple as you wish. And did I tell you, most of these tools are absolutely free. Sounds like a win win?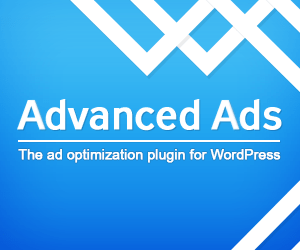 Do you remember the times, when we were kids and used to visit birthday parties expecting a return gift? Sure, we loved birthday cake but the tifin box we used to get in return had its own significance. Well, the wedding favors are also equally important for your gifts. But that doesn't mean you have to spend a fortune on finding the perfect wedding favors. You must know that on wedding favors you can save the money that can be used on other important parts.
Courtesy:weddingworld2016.blogspot.in
So as the title says, I am adding the DIY part here too. Get over of those glass bangles that were specific as wedding or mehndi favors. These days there are various affordable gift ideas you can turn towards. Some of the smart ideas here can be scented candles, handmade soap, gota patti jewelry, handmade pocket clutch, and many more. So girls, don't be afraid to experiment and impress your guests with an awesome wedding favor.
Well, how much decor you can do yourself totally depends on where you are getting married. If you are getting married in your hometown, you can do many of the decors ahead of time and your planner can put it on your big day. But if you are doing a destination wedding, you need to consider the shipping costs too.
Courtesy: strandofsilk.com
So girls, if you are having an at-home wedding, you can take ideas of some very cute wedding decors like hanging bangles over trees or collecting colorful wine bottles and putting them as table centerpiece. You can look for more ideas
here
.
Well, the less cluttered, the better. You don't want to make centerpieces that don't even allow the people sitting across talking to each other. Head over to Pinterest and you will find zillions of ideas you can opt without costing huge bucks. No matter you're traditional lover or a modern lover, Pinterest is your go-to site to craft a wedding centerpiece that your guests will adore.
Dear brides, you don't need a professional makeup to look stunning on your big day. I have seen many brides complaining how too much makeup by professionals made them completely unrecognizable? So girls, ditch a professional makeup, they are costly too. Instead, head over to some makeup articles, watch youtube videos to get ideas on how you can highlight your best features and how you can look breathtaking on your big day. Also, try to practice this makeup at least twice before your wedding day to ensure it comes off right.
Courtesy: thebridalbox.com
Now let's talk about some of the don'ts for wedding DIY:
Do I even need to say why this is a BAD idea even if you have bit of experience in it. Girls, designing your own wedding dress is not only time consuming, but stressful too and on the top of it, the pressure to get it perfect. You don't want to risk that, would you? So girls, better leave this option for your experts and you can focus on other things that you can better handle.
Yes, you have a great friend or a distant cousin who takes great pictures but you can't rely on them for your big day. What if he is not able to make it to the wedding on the last minute, or he got busy checking out the hot girls in your wedding while you are spending the most beautiful moments of your life? No, wedding photography is better left for experts.
Catering is a vital part of Indian weddings and which is why, taking it as DIY won't be a wise idea. In India, wedding is a big deal and you don't wanna risk on the quality, quantity or taste while feeding so many guests. Additionally, the whole cooking process can make you stressed.
DIY is a great trend making buzz nowadays but as much as you want to make your dream wedding come true, don't forget to be realistic as well. And girls, don't forget to have fun at your wedding because wedding is a one time affair 🙂