[Dhokebaaz Shayari] Pyaar Aur Dosti Me Dhoka Shayari in Hindi and Urdu
Presenting here some sad dhokebaaz shayari for those whose faith got broken. Please read here pyaar aur dosti me dhoka shayari in Hindi and Urdu.
Every relationship needs faith, loyalty, mutual respect and honesty to survive. Love and romance based relationships demand high level of integrity, faith and loyalty in order to thrive. Violation of any of these regardless of its scale can damage the relation from inside out. It's very tough to restore a damaged and tarnished relation. It's said that time heals everything but the process is very slow which sometimes can also wound the victim so bad that the damage is just irrecoverable.
Dhoka shayari is just a mean to express such wound in a form of poetry. This doesn't ensure healing but it certainly helps one to lighten his inner self and express one's heart to his friends and the whole mass.
Betrayal or dhoka is directly linked to a love-affair by people. However, betrayal happens in many forms. It can creep into any type of relations from friendship, families etc. Dhoka crushes the mountain of trust and faith that has been built in years in just a fraction of time.
Some betrayals are very hard to recover from and leave people with a very limited choice. Such kind of heartfelt sorrows has to be channelized in some way to the outer world and dhoka shayaris are one of the good ways to do so. A shayar is able to express his sorrows over such heartbreaking issues with the help of dhoka shayaris.
It also takes courage for someone to confront one's inner self and then create a shayari on the basis of what went wrong in his relationship. Although it isn't an easy job but here is a list of dhoka shayari, dhoka shayari image, dosti me dhoka shayari in urdu, dhokebaaz shayari, pyar me dhoka shayari, dhoka shayari hindi 140 and shayari on dhoka which you can use or even refer and share to your friend and family who might need one.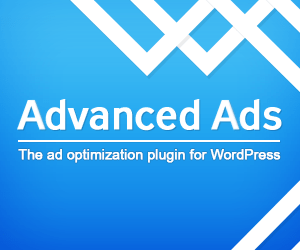 गुलशन परस्त हूँ मुझे गुल है नहीं अज़ीज़….
काँटों से भी निबाह किये जा रहा हूँ मैं
Gulshan Parast Hun Mujhe Gul He Nahi Aziz….
Kaanton Se Bhi Nibah Kiye Ja Raha Hun Main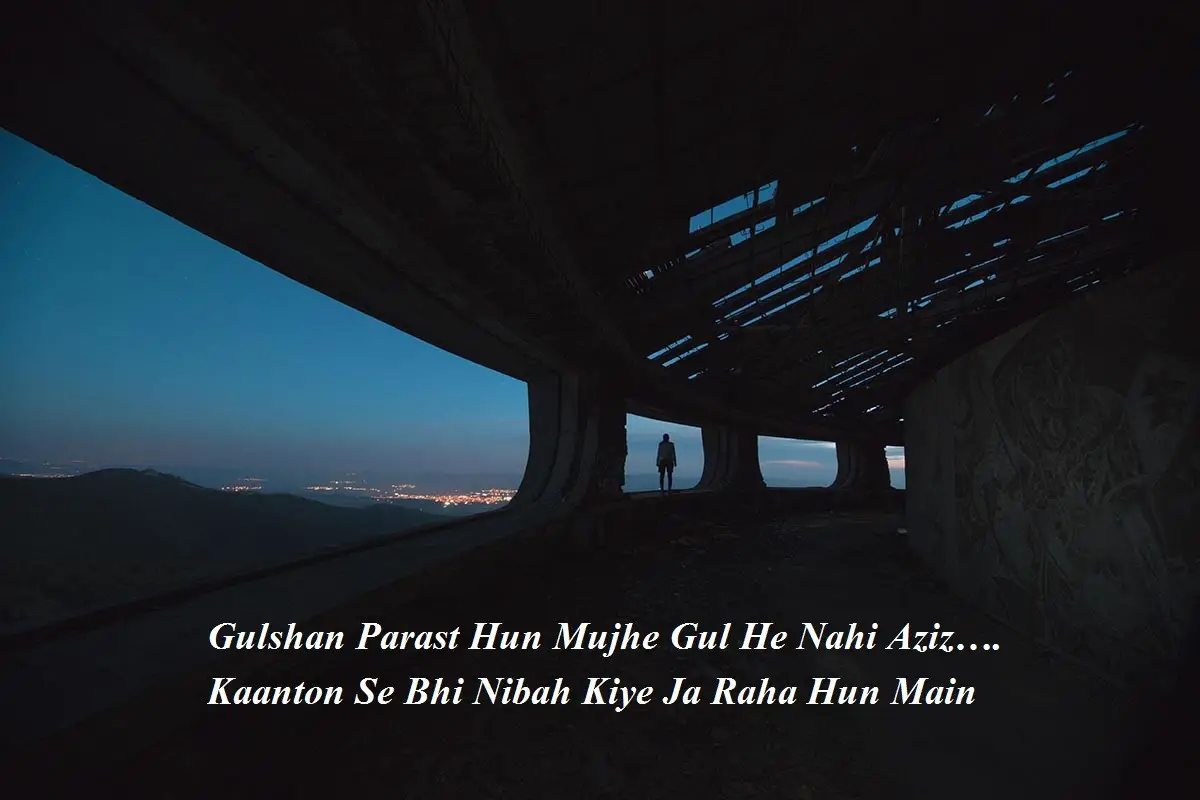 dhoka shayari 2 lines
पहले ज़िंदगी छीन ली मुझसे,
अब वो मेरी मौत का भी फ़ायदा उठाती है,
मेरी क़बर पे फूल चढाने के बहाने,
वो किसी और से मिलने आती है..!!!
Pehle Zindagi Cheen Li Mujh Se,
Ab Wo Meri Mout Ka Bhi Fadia Uthati Hai,
Meri Qabar Pe Phool Chadhane Ke Bahane,
Woh Kisi aur Se Milne Ati Hai..!!!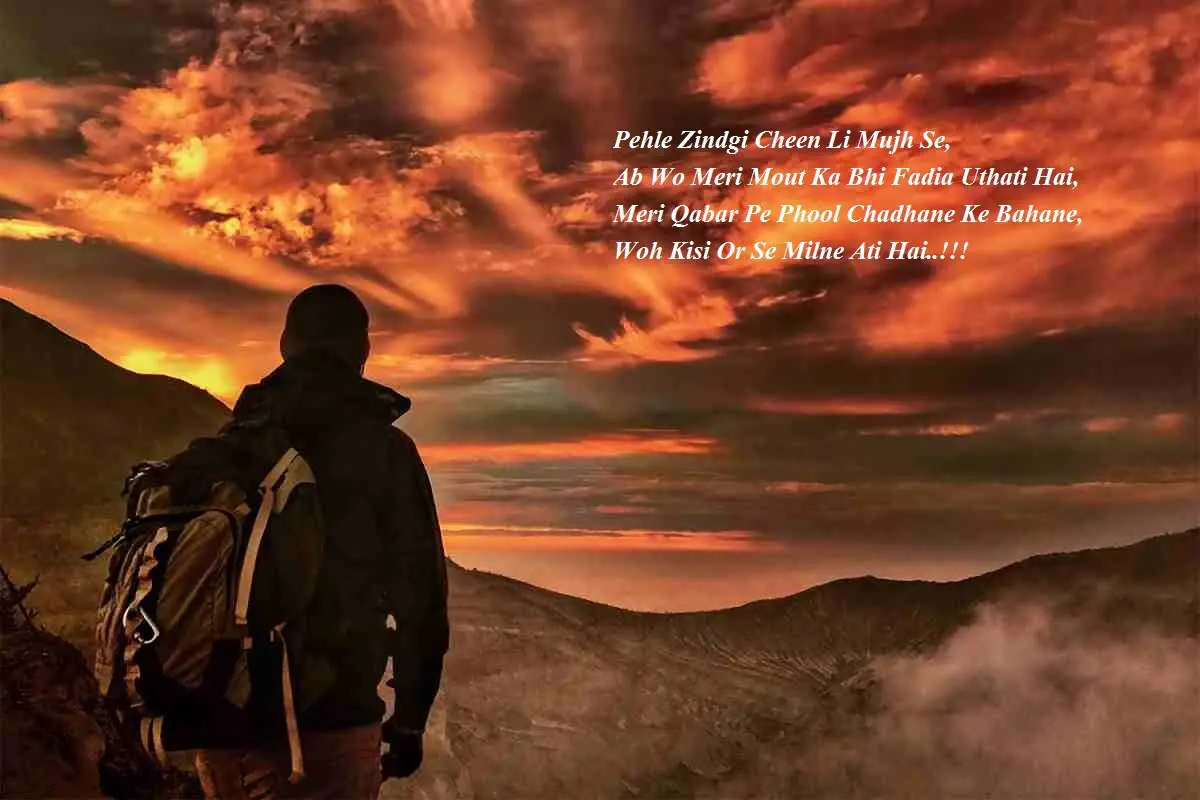 dosti mein dhoka shayari
समझ लेते हैं हम उनकी दिल की बात को,
वो हमें हर बार धोका देते है,
लेकिन हम भी मजबूर हैं दिल से,
जो उन्हें बार बार मौका देते हैं…!!!
Samjh Lete Hain Hum Unki Dil Ki Baat Ko,
Wo Humein Hr Baar Dhoka Dete Hai,
Lekin Hum Bhi Majbur Hain Dil Se,
Jo Unhein Bar Bar Mouka Dete Hain…!!!
dhoka shayari in urdu
तेरी दोस्ती ने दिए सुकून इतना,
कि तेरे बाद कोई भी अच्छा न लगे,
तुझे करनी हो बेवफाई तू इस अदा से करना,
कि तेरे बाद कोई भी बेवफा न लगे…!!!
Teri Dosti Ne Dia Sakoon Etna,
Keh Tery Baad Koi Bhi Acha Na Lage,
Tujhe Karni Ho Bewafai Tu Is Adda Se Krna,
Ke Tere Baad Koi Bhi Bewafa Na Lage…!!!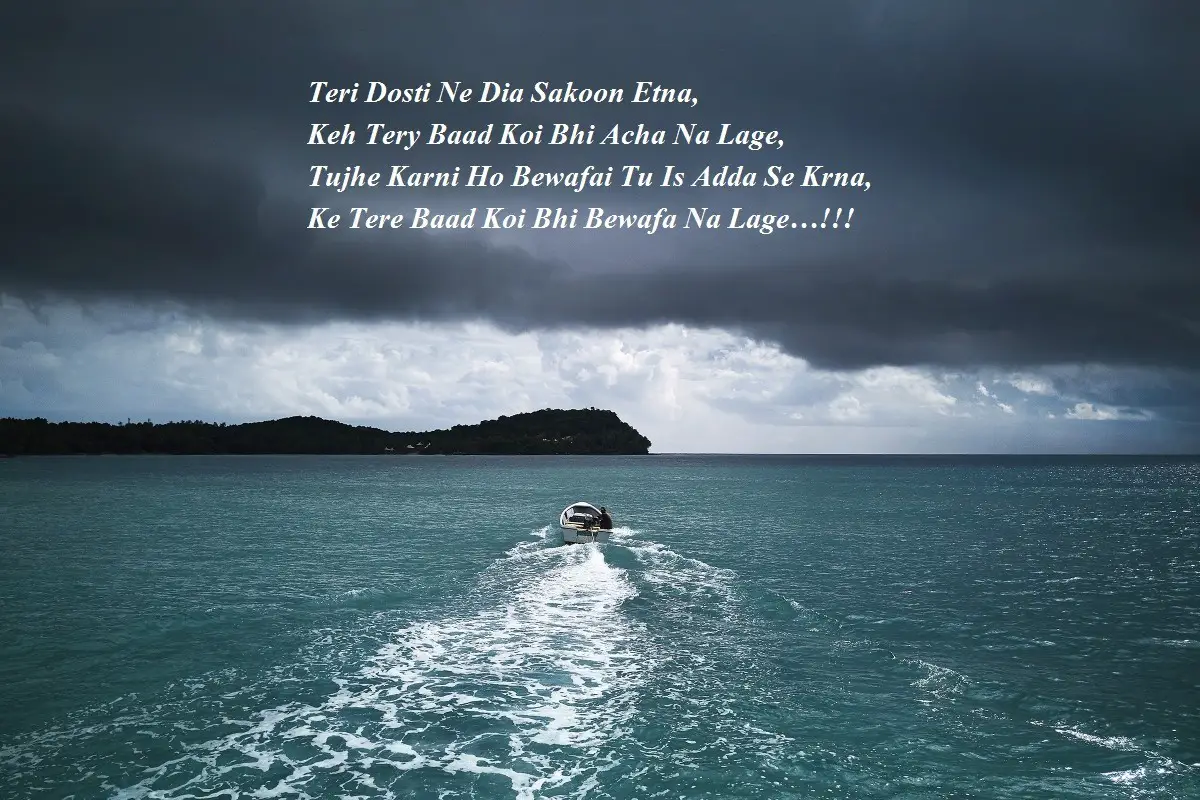 dhoka shayari in hindi with images
इस प्यार में कैसे धोखा खा बैठे
उनसे क्या गिला करे, भूल तो हमारी थी
जो बिना दिल वालों से दिल लगा बैठे
Anjaane Me Dil Gavaa Baithe
Is Pyaar Me Kaise Dhoka Kha Baithe
Unse Kya Gila Kare, Bhool Toh Humari Thi
Jo Bina Dil Waalon Se Dil Lagaa Baithe
pyar me dhoka shayari hindi
Pal Pal Uska Saath Nibhate Hum
Ek Ishare Pe Dunya Chhor Jate Hum
Samandar K Beech Me Pohanch Kar Fareib Kya Usne
Wo Kehte To Kinaare Pe Hi Doob Jate Hum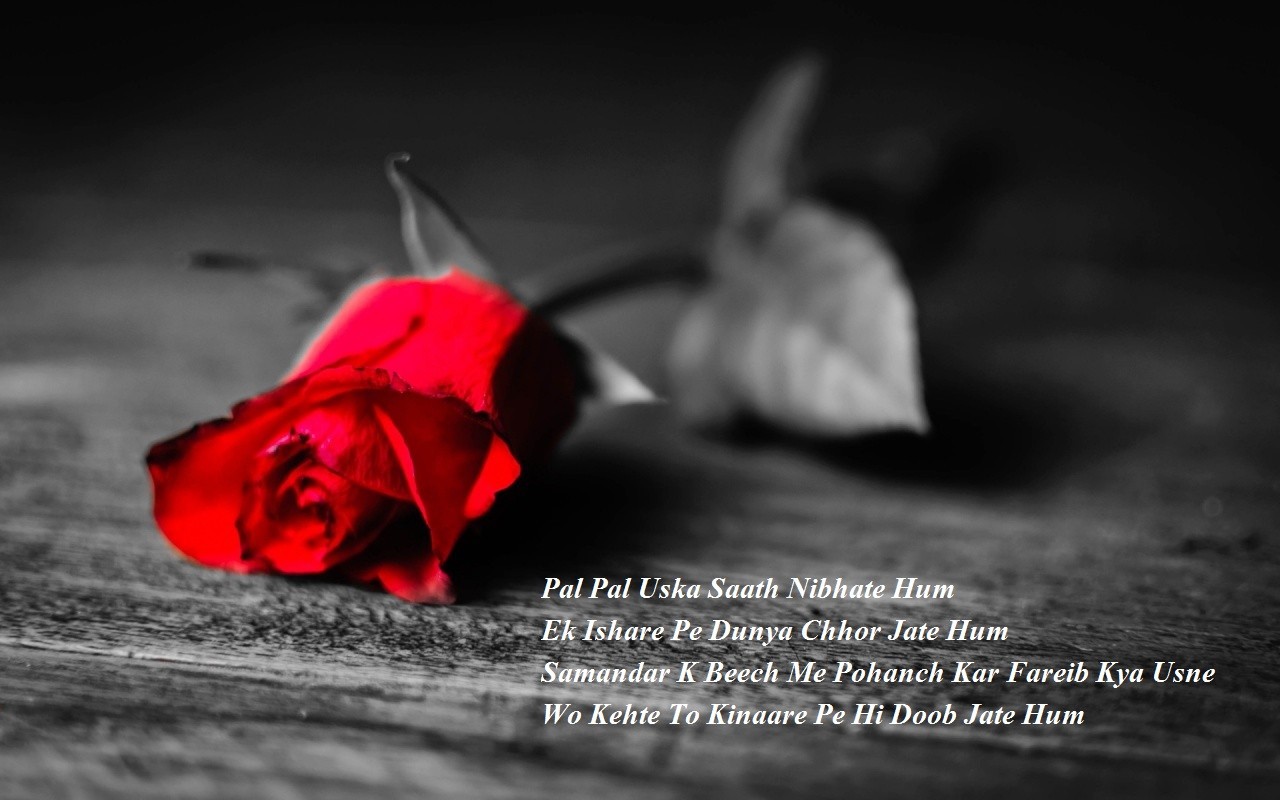 love dhoka shayari
एक इशारे पर दुनिया छोड़ जाते हम
समंदर के बिच में पहोच कर फरेब किया उसने
वो कहते तो किनारे पर ही डूब जाते हम
Samjha Lo Apne Dil Ko Pyaar Na Kare
Meri Fitrat Hai Bewafai Izhar Na Kare
Humse Paoge Dhoka Tum Yaad Rekhna
Pehle Hee Kahte Hai Koi Humara Aetbaar Na Kare
dhoka shayari in hindi for love
उसने तोडा वो ताल्लुक़ जो हमारी हर बात से था
उसको दुःख न जाने मेरी किस बात से था
सिर्फ ताल्लुक़ रहा, लोगों की तरह वो भी
जो अच्छी तरह वाकिफ मेरी हर बात से था
Us Ne Toda Woh Taluq Jo Humari Har Baat Se Tha
Us Ko Dukh Najane Meri Kis Baat Se Tha
Sirf Taluq Raha, Logo Ki Tarha Woh Bhi
Jo Achi Tarha Waqif Meri Har Baat Se Tha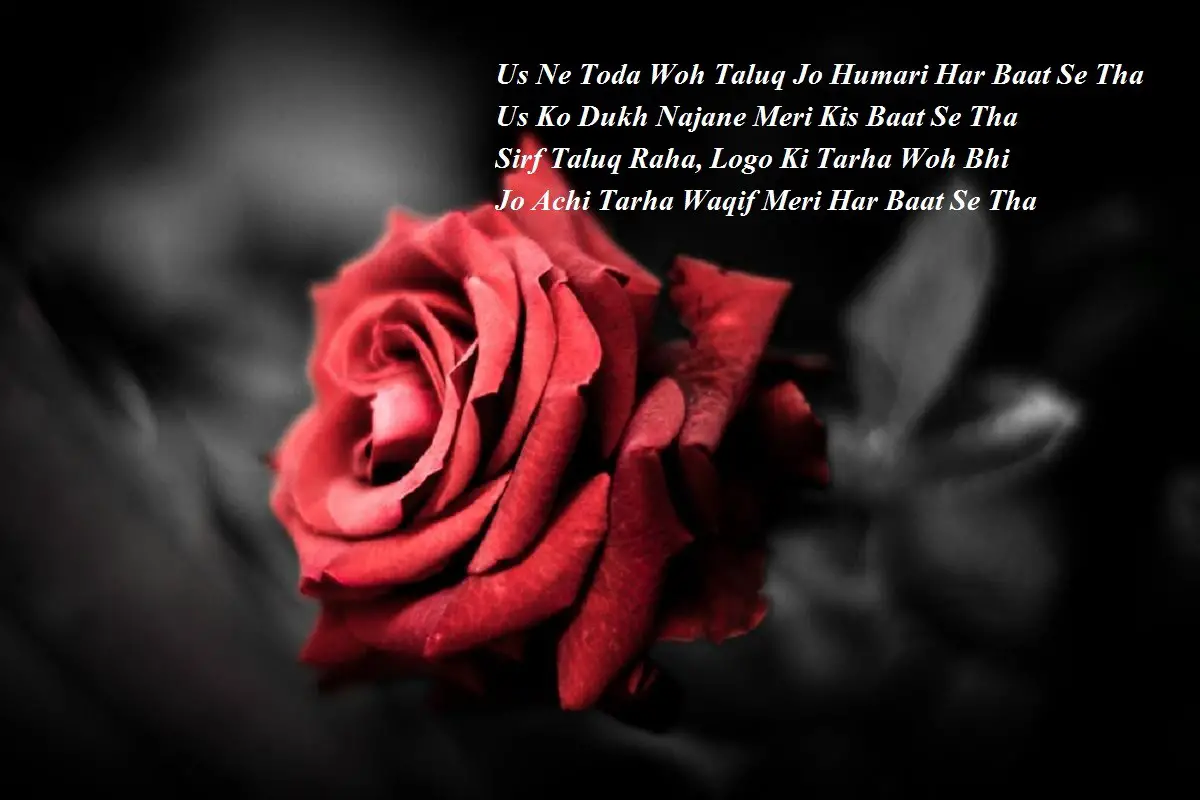 pyar me dhokha sad shayari
दिल्लगी थी उसे हमसे मोहब्बत कब थी
महफ़िल-ए-गैर से उन्हें फुर्सत कब थी
हम थे मोहब्बत में लूट जाने के काबिल
उसके वादों में वो हक़ीक़त कब थी
Dil Lagi Thi Usey Hum Se Mohabbat Kab Thi
Mehfil-e-Gair Se Un Ko Fursat Kab Thi
Hum Thay Mohabbat Main Lut Jane K Qabil
Us K Wadoon Main Wo Haqiqat Kab Thi…
dosti me dhoka shayari in hindi
लम्हा लम्हा सांसे ख़त्म हो रही हैं
ज़िन्दगी मौत के पहलु में सो रही है
उस बेवफा से न पूछो मेरी मौत की वजह
वो तो ज़माने को दिखने के लिए रो रही है
Lamha Lamha Saansein Khatam Ho Rahi Hain
Zindagi Maut Ke Pehloo Mein So Rahi Hai
Us Bewafa Se Naa Poocho Meri Maut Ki Wajah
Woh To Zamaane Ko Dikhaane Ke Liye Ro Rahi Hai
dosti me dhoka shayari
Incoming Search Terms
dhoka shayari
dhoka shayari image
dhoka shayari 2 lines
dosti mein dhoka shayari
dhoka shayari in urdu
dhoka shayari in english
dosti me dhoka shayari in urdu
dhoka shayari in hindi with images
pyar me dhoka shayari hindi
dhokebaaz shayari
pyar me dhoka shayari
love dhoka shayari
dhoka shayari hindi 140
dhoka shayari in hindi for love
shayari on dhoka
dosti me dhoka shayari in hindi
dosti me dhoka shayari
pyar me dhokha sad shayari