Best ways to celebrate Raksha Bandhan in 2020
If you have spent a lot of time with your siblings, it is hard to imagine life without them. Your siblings understand you more than anyone in the family. This may be because of simultaneous growth.  Raksha Bandhan is an Indian festival symbolizing the love and respect of brother and sister. Every sister ties a sacred thread of love on her brother's wrist, praying for his happiness and well-being. In return, the brother promises to protect her and gives her gifts, sweets, money, and clothes.
Every festival holds great importance in binding the communities together. This festival of Rakhi is celebrated in the month of Shravan according to the Hindu Calendar. This year, the Rakhi Festival is on August 3.
Here we are with some awesome ideas to celebrate Raksha Bandhan festival, which is very good to celebrate the special day of Raksha Bandhan.
Plan for a movie: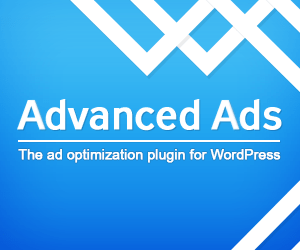 The best way to enjoy the day of Raksha Bandhan is to plan a movie day with the brothers or sisters. After tying the thread of Rakhi, praying for each other and exchanging gifts, you can all go for a movie night. You can choose any of the latest movies, and trust me, it won't be the same as before. You have watched cartoons with your siblings in childhood, so why not a movie? Isn't it a great idea?
You can go to the nearby amusement park:
If you and your brother or sister are crazy and very brave then dear, why are you still confused? This time, celebrate this beautiful festival in an amusement park and trust me, this will be a blast. No wonder, all your siblings would like to celebrate the day with great pleasure, joy, and entertainment with this wonderful idea. You and your siblings will never forget the memories of this Raksha Bandhan celebration
Go for Shopping:


Besides adhering to the usual ritual for giving Rakhi gifts to the brother or giving Rakhi gifts for sister, this time you can try to take them for shopping and let them choose their own gifts. I know this won't have much excitement, but you will be able to give the gifts that they need. This can be clothes, a gadget, accessories or something else that you or your siblings have in mind.

Explore popular food restaurants in the city:
I am a foodie and so are my siblings. If you are also like me, here we have found an awesome way of enjoying the day doing what you love the most. Just take out your vehicle and explore the popular diners which are known for delicious food served by them.
There are so many ways to celebrate Raksha Bandhan and to make the day eternal in memories. Here we have listed just some of them. Additionally, if you are planning to buy online Rakhi Gift for your sister, check out this article.
Do let us know in comments how did you celebrate Rakhi this year.
Incoming Search Terms
Raksha Bandhan images
Raksha Bandhan quotes
Raksha Bandhan status
Raksha Bandhan photo
Raksha Bandhan wishes
Raksha Bandhan Shayari
Raksha Bandhan picture
Raksha Bandhan wallpaper
Raksha Bandhan celebration
Raksha Bandhan celebration ideas