Ayurvedic Treatment for Wrinkles | Treat Wrinkles naturally
With aging, the problem of wrinkles is quite common. Check out these effective Ayurvedic home remedies to remove wrinkles naturally.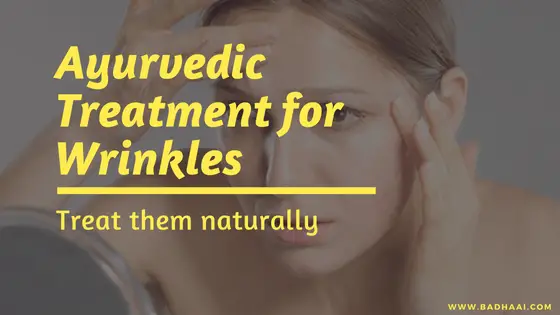 Ayurvedic Treatment for Wrinkles | Treat Wrinkles naturally

When we age, wrinkles tend to become a part of our life. It's a natural aging process that happens to everyone and is inevitable. Wrinkles are folds or creases that are found especially in those parts of the body, that are exposed to the sun for a long time like face, neck, back of hand and arms.
The skin below the eyes is very soft and thin, and hence is more prone to smile lines or eye wrinkles.
As you get older, many factors lead to the formation of ridges like:
Dehydration, less consumption of water makes our face look older even before we are adults.
Spending time in the sun without covering our body exposes us to its UV rays, which are harmful to our skin.
A person who lives stressful life is more likely to have lines near eyes and on the forehead.
Smoking and consuming excess alcohol or coffee.
Let's look at the Ayurveda tips for Wrinkle free skin. Check out these home remedies for removing wrinkles, these anti-wrinkles tips are great and very effective: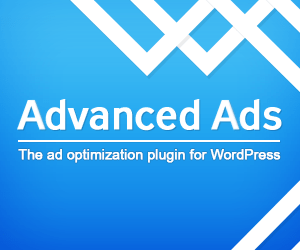 Wrinkle treatment home remedies
Home remedies for wrinkles on face. 
Below are some effective home remedies to remove wrinkles from face naturally:
1. Use Cold Milk Cream
Take half a spoon cold milk cream, and add 4 to 5 drops of lemon juice in it. 
Keep it aside, rinse your face with warm water and dry it with a rough towel. 
Use your palm to put it on your face, massage it till it gets blended into the face.
 After 20-25 minutes, take a shower or wash your face but don't use soap. 
Do this for 15-20 days to get rid of both black spots, and wrinkles from the face.
Bonus: if you want that extra glow, use olive oil to knead your face.
Oil massaging process: 
The face should be clean before rubbing it. Use your fingers to slowly massage the face in the opposite direction from the wrinkles. Starting from your forehead, go behind the earlobe while gradually massaging with your fingers. Do the cheek from below to above and the chin from right to left.
2. Use Papaya
Take a small piece of a ripe papaya and rub it in your face or massage with its pulp. Take a shower after a while, this will help in getting rid of pimples and blackheads.
How to remove neck lines naturally
Before going for a bath, take some papaya pulp and rub it on your neck. This will rid the neck of dirt and wrinkles.
How to remove wrinkles from hands home remedies:
For fingers, use cream of cold milk with lemon juice.
Home remedies for wrinkles on forehead: 
Use your palm to massage the forehead backward to the start of hairline for improving the age lines.
Tips for under eye wrinkles:
Cut a cucumber in round shape and place it near and above the eyes. Also, put some on your forehead to get rid of lines.
For lines near eyes, use fresh milk cream and add flour to it, now rub this near your eyes and cheeks. Now massage till the dirt falls off and wash the face afterward. After this, fill your mouth with chilled water and throw it towards your eyes. Doing this will greatly help the cause.
For Cheeks: 
Put lemon juice on cheeks or use its covering to scrub the face.
Some anti-wrinkles Ayurveda precautions:
Drink enough water as it helps to tighten the skin and also keep the blood flow to the body in great condition.
Never use a towel to dry your face instead use your palm for it. With your palms, softly pat it, which will open the pores making you feel more fresh and beautiful.
Keep away from stress, anxiety, and fatigue.
Make a habit of smiling and laughing openly more often.
Eat sprouts and chickpea as they are rich in vitamin E, and are good for the skin.
Drink carrot juice regularly at 4 in the evening.
Yoga for face wrinkles:
While enunciating 'E' and 'Oh', first stretch your face and then shrink it. Then make the facial expression of smiling while saying 'E' or words ending in 'E'. Stay like this for a while. Now, forward your lips like you are about to whistle. Do this 15-20 times, three times a day.
Inflate your cheeks while breathing out and squeeze your stomach inside, then breathe in through your nose. Do this 15-20 time thrice a day and the skin near your cheeks will tighten.
Sinhasana: this is the most beneficial yogasana for wrinkles. To do this, first straighten your neck, back, and waist and lie on your knees like in Vrajasana, now spread your knees and place your palm near your knees towards the inside. Take your tongue out, keep the eyes open and while building stress in your lungs, shout as loud as you can just like a tiger. This helps to get rid of wrinkles near the eye and also helps in tonsils.
Try these tips and precautionary measures, they will surely benefit you a lot.

Incoming Search Terms
Wrinkle treatment at home
Wrinkle free skin home remedies
Wrinkle treatment home remedies
How to make skin wrinkle free naturally
How to remove wrinkles naturally at home
How to remove wrinkles from face naturally
Reduce eye wrinkles home remedies
Under eye wrinkles home remedy
How to remove neck lines naturally
How to remove neck wrinkles at home
How to remove wrinkles from hands home remedies