22 Heartfelt 50th Anniversary Gifts For Parents To Express Your Love
The long-lasting marriage of your parents may have taught you a lot about their love. The mutual affection and close relationship between them or the support they provide each other certainly make you happy. 
So, honoring their relationship as their Golden Jubilee approaches is a wonderful idea. Well! Each anniversary brings a new milestone. This is a time to celebrate family bonding, as well as their married life. So, you should get your parents something special for their anniversary.
Oh, but wait! Is your brain buzzing with 'How to find the perfect 50th Anniversary Gifts for Parents? Is it so? 
Don't worry. You can check out our gift guide for unique and thoughtful gift ideas for your parents.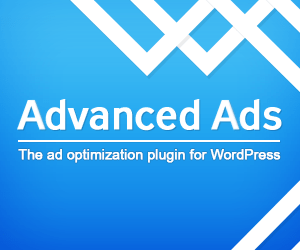 Gifts Are a Gesture of Appreciation!
Indeed, you are reading it right. Presenting a gift to your parents on their golden anniversary is a sweet gesture.
After all, we all know they have given us the best in our lives. So now it's our time to make their day memorable and special. 
Well, it is common for us to follow the custom of giving gifts to our friends on their birthday. Similarly, we should not forget to share this custom with our parents. What do you think? Although our parents do not ask us for anything, they never show any desire to receive anything from us. You can arrange a vacation or take them out for dinner if you like. 
Alternately, you can double their happiness by giving them unique 50th anniversary gifts for parents they will surely treasure. So, read on if you want to know about different presents for your parents on their Golden Jubilee.
22 Gift Ideas for Your Parents' 50th Anniversary 
Let us share some of our all-time favorite traditional 50th anniversary gifts for parents to assist you. 
When purchasing golden anniversary gifts for parents, you should consider what the parents like or need. Even if you have several options, choosing something they will enjoy and value is probably better.
Here are some of the best 50th anniversary gift ideas for parents.
2. Jewelry
3. Chess Board
4. Vintage Wine
6. Dinner Set
10. Family Journal
11. Abstract Gold Leaf Art Set
12. Couple Necklace
14. Family Photo Wooden Plates
15. Canvas Print
18. Crystal Turtles
19. Afternoon Tea Gift Basket

20. Caricature of your Parents

21. Hand Casting Kit

22. Customized Keychain
#1. Photo Collage
A photo collage is one of the meaningful 50th anniversary gift ideas you can give to your parents. Reminiscing about those good old days and displaying their precious memories is excellent. You can simply attach your parents' favorite photos to an artfully framed picture. Then, you can hang the Photo Collage directly on the wall or mount it on a wooden board.
#2. Jewelry
Nothing is more beautiful and elegant than providing something that your parents will cherish forever. And, what can be a better gift than a piece of jewelry. A beautiful gold plated bracelet can be a Practical 50th wedding anniversary gift for parents. Gift ideas like this are perfect for his or her anniversary. Your parents can flaunt this matching bracelet whenever they go out.
Check Out: 25th Anniversary Gifts For Parents 
#3. Chess Board
A chess board might be a lovely gift if your parents are avid board game players. Something is fascinating about the game of chess; it can give the player endless hours of enjoyment. In addition, there will be no concern about their memory deteriorating as they age since their brains will remain active throughout their lives. Thus, it is a perfect gift if they are fond of playing this type of game.
#4. Vintage Wine
There is something special about vintage wine, which is one of the best 50th Anniversary Gifts for Parents. The price tag might seem steep initially, but the provenance of the item will make it even more desirable. If your parents are not wine lovers, then you could give them a bottle of sparkling water or a bottle of champagne as a gift. Alternatively, if they're an experienced wine enthusiast, you can provide them with a wine cooler.
#5. Ring Couple LED Lamp
Pick a gift that's current and trendy! The LED ring couple lamp is in style right now. Add your favorite photograph of your parents to create one of the most meaningful gifts to celebrate their wedding anniversary. The gift would look great in their bedroom or hallway.
#6.Dinner Set
Dinner sets lend a sense of class and elegance to the dining table, making it more attractive and classy. If the occasion is to celebrate 50th Anniversary Gifts for Parents, perhaps you would like to treat them to a great dining experience. The sooner you go shopping, the better! They'll love it if you buy them a gorgeous and classy set!
#7.Skincare Products
If you expect your parents to buy skincare products, you may be in for a surprise. As parents generally dont take care of their skin, it's your turn to give them something that can help them do so. As a gift, you can give a collagen or skincare kit provided by Vedix. The choice of this item will help in keeping their skin healthy.
Read More: Romantic Anniversary Wishes For Wife 
#8. 50th Anniversary Mugs
You must have always seen your parents drinking tea or coffee as part of their morning or evening routine. So, why not give them 50th anniversary mugs in which they both can enjoy their drink. There are some options online for ordering DIY mugs that will be engraved with a happy 50th-anniversary message. As you browse the seller's website, you can be creative and select mug designs to suit your taste at your own pace.
#9. Bedside Lamps
A bedside lamp is a big hit among couples because it is convenient and practical. They are considered among the best 50th anniversary gifts for dad and mom compared with the other alternatives available.
#10. Family Journal
You can help your parents keep a diary of their thoughts and remember their precious memories in a family journal. This is a perfect gift for your parents for their 50th wedding anniversary. Having a remembrance of all the moments they have shared together is the best way to commemorate their anniversary. Your parents will appreciate receiving such a gift.
#11. Abstract Gold Leaf Art Set
An elegant framed gift idea with a gold leaf art set and a few simple pops of color will show how abstract you are. A collection of 3 framed pieces can transform your parents' living room wall into a masterpiece. You can take inspiration from a starry sky at night, an abstract yet personal moment worthy of sharing.
#12. Couple Necklace
There is no doubt that the most treasured personalized 50th anniversary gifts for parents are the ones that are associated with special meaning for the recipient. For example, you can give your Mom and Dad the couple necklace so that both will remember each other every time they wear it. This is something they will cherish for a lifetime.
#13. Customized Photo Cube
Do you want to give your parents a simple but unique gift? Something which will tug their heartstrings, then a customized Photo Cube, can be your choice. You can use this to capture the most memorable moments of the couple's marriage. With pictures of each passing decade, they will be able to see how their relationship has changed, but one thing hasn't changed-they love each other more and more.
#14. Family Photo Wooden Plates
Plaques with photos of your loved ones are a great way to add a classical touch to your living room decor. This way, you can display the memories of the whole family in one place. By layering a collection of items on the wall, you can create a new look throughout the house with a family photo wooden plate.
Read More: Anniversary Wishes For Parents 
#15. Canvas Print
Give your parents a thoughtful gift that will make their walls more beautiful. You can easily choose the photos you want to add to the Canvas Print, and your loved ones will be delighted to see their dear ones throughout the years. Leaving them with a memory of 50 years of blissful married life is a delightful experience when they contemplate the past.

#16. His And Her Watch
If you are looking for a perfect keepsake to give your parents, you could present them with stylish watches for him and her. The best part is that these watches can be matched with any attire and whenever your parents are apart, it will give them a feel as if they are with each other. 

#17. Matching Couple Wallets
50th Anniversary Gifts for Parents
Men and women adore wallets because they are convenient, practical, and versatile. Wallets can, after all, be used for more than just carrying cash. Therefore, it is essential to give your parents matching couple wallets that they can use at any given time or place they like.

#18. Crystal Turtles
As per Vastu Shastra, a crystal turtle is thought to bring prosperity and longevity if placed in a favorable location. So choosing crystal turtles as a gift for your parent's 50th anniversary is the best way to make them happier and prolong their lifespan by doubling their happiness.

#19. Afternoon Tea Gift Basket
Indian culture usually enjoys the opportunity to talk to their parents over a cup of tea about any subject that makes them happy. Therefore, providing them with an afternoon tea gift basket will be very thoughtful of you, and their conversation will be even more enjoyable and pleasant.

#20. Caricature of your Parents
Why not present your parents with a portrait created based on one of their favorite photos instead of giving them a photo frame on their wedding anniversary? The effort you put into this caricature of your parents will be greatly appreciated by them. In sum, they will be delighted with this gift from you.
Know More: Anniversary Wishes For Sister 
#21. Hand Casting Kit
You can make a lasting impression with one of these personalized 50th-anniversary gifts for parents. They will be thrilled to receive it. They'll love it when they discover that they can make a mold of their palm in such a quick and easy manner. It will be a great fun activity for them. The mix is non-toxic, skin safe, and has a long shelf life. This hand casting kit will be cherished forever.

#22. Customized Keychains
The key chain is an unusual gift for your parents, personalized with their names and a particular date. You can customize the text on this keychain to meet your needs. Give your parents a cute keychain pack as a surprise. They will love the gift for many years to come. It will surely bring a smile to their face.
WRAPPING UP
There is no doubt that this list is an excellent resource for those who are looking for wedding gifts for their parents. You might consider getting your parents a thoughtful gift and surprising them the next time you celebrate their 50th wedding anniversary. However, since the day won't always come, choose carefully and if you need to spend some extra money, do so.