40 Best New Job Quotes and Sayings
Have your loved one find a new job? Do you want to wish him/her? Well, you are in the right place as here you will find some amazing new job quotes and sayings to share.
Sending the best wishes for new job to the loved ones is a great way to motivate them and help them perform better in their new environment.
New Job Quotes and Sayings
1. Congratulations on your new job, you have been trusted with more responsibilities. Please don't let us down.
2. To find joy in a new workplace is to discover the reasons why God trusted you with that new office. Give thanks and work hand. Congratulations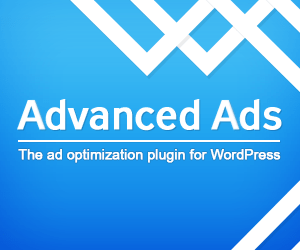 3. The only rewarding gift of life is Humility. That with hard work will offer you a chance to achieve more in life. Congratulations in your new Job.
4. The reality that you have a new job doesn't mean you should settle. It's an eye opener to more opportunities. Congratulations.
5. You have a new Job and I am proud of you. I wish this is your dream job. Congratulations.
6. By proving you can do, you are employable, by showing the employer what you have done, you get a promotion. Every time you are tackling a difficult task remember the reasons why you held on so tight to this far. Congratulations.
7. If you cannot feel it, it's time to free from it. If you can feel it, sit down and start your new duties. Congratulations sir.
8. Its time to prove you are made of steel. You have new responsibilities to take and hence you should never let us down. Congratulations.
9. We trusted you and you trusted in yourself more. That's why we are crapping for you and congratulating you because you are an achiever. Congratulations on your new office.
10. Don't look at compensation as a goal. The dream work should be the goal and compensation will come later. Congrats sir.
11. Getting a new Job is like being issued with a blank book and you are the author, the story you write will promote you. Congratulations on your job.
12. It's your turn to up your game. You don't have to work the same way you were working or treat people the same way you did. You have a new job, a new responsibility and a new title. Up your game.Congratulations.
13. Congratulations dear for making me proud. Just hold on so tight and focus on the work at hand. The world will judge no matter the precautions you take.
14. Hi sweetheart, congratulations on your new office.Don't be like the rest of them. Work harder and play your game safe promotion will come knocking.
15. I trust you on every step of your career. Congratulations on your new job. Just remember that you are now a point of reference and so you should be a role model.
16. It doesn't matter whether you are going through hell or heaven. As long as there's the word ''going'' in your journey, keep going. Congratulations on your new responsibilities.
17. Don't be afraid to give your best because that is what will see you up the ladder. Every time you successfully come from hell, be stronger. Congratulations.
18. Every single responsibility you get is a challenge. It's a new set of games that you should set and play wisely. Congratulations on your new job.
19. There are two types of people, those that do the work and get compensated and those that kill time and get punished. Try to be on the first category.
20. The best price life can offer to you is the ability to work hard in a job you like the most.
21. The expert in anything you see today was once a beginner. So work hard and never lose hope.
22. Many people dream but only those that go confident in the direction of their dreams make it in life.
23. A new job is not just the beginning but also the discovery of the new you. It is also a path to create new beginnings.
24. To find a job of your dream is to find joy. If now you have a nice job, be happy, that is what people are looking for.
25. The main reason we start working is not because of the compensation, it's because we find comfort in that job.
26. This new job you have today is like a blank book and you have your pen, write a good story that everybody will be happy to read.
27. Every job you find is an opportunity to up your game, an opportunity to let people know you with what they see not what they think you should be doing.
28. The only way to do great work is to find a playground. Your new job is a playground to show us what you are capable of doing.
29. To find joy in every job you get is to accept what you are instructed to do and do exactly that without any issue.
30. Find a job you are happy about and you will never need motivation to work hard.
31. By studying and showing the employer you ca work, you become employable, by working, you learn new things and prove you can really perform.
32. In every place you go, there's something to be afraid of. What makes the difference is how you deal with the fear.
33. Every new job you get is a challenge. To win the challenge, you have to set new goals and create new working world.
34. Desire is what has brought you to this extent.Its a secret that every man should know about.
35. A new job is an opportunity to open new amazing beginnings.It's now your turn, show us what you are capable off.
36. A new job is not a job until you feel it. If you cannot feel it, then flee from it. Working is from within and it should be something you feel and like.
37. Find what you like and what you are sure will never bore you. Sometimes it's not all about pay, its comfort.
38. Don't be afraid to give the best because it's now your turnevery time you encounter a small business makes you stronger and ready for a bigger job. If you do that small job well, you will be rewarded handsomely.
39. There are actually two types of people in the market today, those that work hard and those that take the credit.Just try to be among the first group because there's little competition there.
40. If you find a job you like, you add five days to every week.
Final Thoughts!
I hope you have found some interesting new job quotes and sayings to share. If you liked this article and want to give it a thumbs up then share it as much as you can.
You May Like:
Wedding Anniversary Wishes For Couple – Messages and Quotes
Anniversary Quotes for Parents: Messages & Wishes