12 Adorable 25th Wedding Anniversary Gifts For Parents
Are you excited about your parents' 25th wedding anniversary? If you are, why keep it ordinary, as it's the time to call for the real celebration. Isn't it? Ultimately, it's one of the most important moments in your parents' lives. It's not just a celebration of your parents' 25 years of togetherness but a way to cherish the struggles, highs, and lows they've been through together. 
There can be no better time than now to call for a celebration. Now, what's next? There is no doubt that you must give your parents a thoughtful yet useful wedding anniversary gift. Gifts given to couples celebrating their 25th anniversary are treasured for years to come as a tribute to the couple. 
When thinking of 25th Anniversary gifts for parents, it does not necessarily need to be the most expensive one, but rather every gift is filled with sentimental value, infused with love, and has elements of value. A simple gift will make the day and the moment memorable for the parents, and they will always remember the day that is so dear to them. 
So, have you been struggling with deciding what to give your parents on the 25th anniversary of their marriage? Of course, you can give them something special that will make them remember this day always with a smile on their faces. But, on the other hand, giving them a traditional gift that honors every milestone, from their first anniversary to a 25-year milestone, will bring tears of emotion to their eyes and make them happy.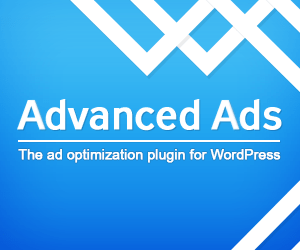 12 Heartfelt 25th Anniversary Gifts For Parents
There are many ways to wish your parents a happy anniversary. For your convenience, we have provided a list of some of our all-time favorite silver jubilee 25th wedding anniversary gifts for parents to make your decision easier. They are all different but sure to catch your parent's attention; some are very personal, some are more practical, etc.
1. Customized Wooden Photo Message
2. Couple Rings

4. A "Then And Now" Photo Frame
5. Cushion with a customized photo

9. Swan Couple Decorative Showpiece

11. Couple mugs

12. Personalized LED Glass Acrylic Lamp
1. Customized Wooden Photo Message

There's nothing more beautiful than honoring your parents with a gift on their 25th wedding anniversary. This Personalized Wooden Photo Message is a wonderful way to honor your parents and give them a gift that will last a lifetime. In it, you will find the most lovely photographs and a heart-warming message that will bring great joy to the recipients. 
Gifts such as these are the perfect way to commemorate their journey. They look exquisite and are the ideal gift for any occasion, such as an anniversary. One of the most remarkable features of this 25th wedding anniversary present for your parents is that you can select the message you like the best from all the options available. Your parents will be thrilled to receive such a gift.


2. Couple Rings

Exchanging rings is an age-old tradition that signifies a sharing of love and the prospect that there will be a promise of commitment for a lifetime. Since rings symbolize the purity of a relationship and the commitment of a partnership, couple rings are the second-best choice of wedding anniversary gifts for parents. So let your parents celebrate their 25th wedding anniversary gifts for parents in style by offering them these beautiful adjustable couple rings. 
Make it a memorable occasion by choosing a matching color for the rings. This opportunity will give them the chance to relive the old days and mark a great milestone in their lovely relationship. If you wish, you can even personalize it by engraving your parents' wedding date on the inside of the ring. Then, as per your budget, pick out those you think they will like the most according to your perception. You can choose from a wide range of couple rings, from simple bands to diamond-studded rings, and each of these makes for one of the best and most meaningful gifts you can give your parents on their anniversary.


3.
Silver Anniversary Clock

Consider a silver anniversary clock made from glass that says your parents' wedding anniversary date on it. No doubt, it's one of the unique 25th-anniversary gift ideas for parents. You can print the date in bold on the clock. Moreover, the name of the couple can be included in the frame of the clock as well. It may also be a smart idea to think about giving parents this clock as a 25th wedding anniversary gift in this case.
4. A "Then And Now" Photo Frame

It seems like the internet has been going crazy over the last ten years challenge. Well, how about celebrating 25 years by creating a Then and Now photo frame that reflects the difference between then and now? 
Among the surprise anniversary gift for parents' 25th that we've ever loved, this one is bound to trigger some old memories that will be brought back to life again!


5. Cushion with a Customized Photo

In recent years, cushions have become one of the newest ways to express love and affection. If you want to make it, your parents remember their happy moments on their 25th wedding anniversary. Nothing could be more appropriate than to give them a unique Cushion with a customized photo engraved on it that they will treasure forever. What makes it even more interesting is that you can order the customized cushion online from the comfort of your own home, with the image of choice in the center of it, without going through all the hassle of visiting multiple shops.
Whether you are looking for a cushion with a picture of the parents, a sweet message, or any combination of the three, you can find it on the web. This is one of the lovely 25th marriage anniversary gifts for parents that is a perfect way to wish your parents a happy wedding anniversary with a special token of affection. Adding your customization touches to this truly special gift can make the perfect touch. With pictures, messages, dates, and quotes, you can effectively add your sentiment to it in whatever way you wish. 
Keeping these cushions in your home can not only be a very good gift for your mom and dad on their anniversary, but it can also be a wonderful home accessory.


6.25th Anniversary Figurine
The best 25th Anniversary gifts for parents are those that will be remembered for a lifetime. Make sure that they receive something both unique and thoughtful. A 25th-anniversary figurine is an excellent gift idea to give your parents. This ceramic figurine is sure to catch your parents' attention since it is made from ceramic. It has been painted in pastel colors to give the picture a cleaner look, thus giving the figures a more wholesome feel.


7. Silver Tea Set

What if you could offer your parents something useful yet also something unique and antique that would add value to your home's showpiece? Then, you should give them the Silver Tea Set, which is a useful and amazing addition to a piece of art. 
An elegant silver tea set with a royal touch is among the perfect gifts for the 25th wedding anniversary for parents. This tea set includes a teapot, a milk pot, and a sugar pot, along with a tea towel. An ornate silver tray is placed atop the set, which is decorated with lovely patterns. The teapot itself is ornately designed. Make your parents very happy by giving them this item as a very thoughtful gift.
8. Personalized Wall Clock

Next on the list of best 25th Anniversary gifts for parents is a personalized wall clock with photographs of your parents. A range of photos of their special moments captured during their childhood can be incorporated into the clock and placed in their room as a surprise gift, which they will surely treasure forever. Every time when your mom or dad sees you at the clock, they will remember the wonderful 25 years they've spent together. Moreover, it shows that love only grows over time.
9. Swan Couple Decorative Showpiece
We are going to close out the list of best gifts for parents on their wedding anniversary with a lovely decorative item that will certainly add a touch of style to their home. There's no denying that the friendship and love between your parents are faithfully symbolized by this wonderful pair of swans. 
Throughout the years, the affection and friendship have only grown stronger. The Swan Couple Decorative Showpiece would last for a very long time in their home as a decorative display piece. It will bring back fond memories and pleasant feelings of the children, making it a popular option for parents looking for the appropriate 25th-anniversary gift.
10. Photo Explosion Box
As attractive and meaningful 25th Anniversary gifts for parents with great sentimental value, this photo explosion box will contain photos of some of the best times you and your parents spent together during your 25 years together. 
This cute red gift box is a unique gifting option that explodes with photos when you pull the lid open. The best way to celebrate a couple's 25th wedding anniversary is to go down memory lane and bring back memories they probably forgot about.
11. Couple Mugs
Wouldn't it be cute if your parents had a little cuteness with their coffee or tea? They will not only feel young at heart while drinking a hot beverage together, but they will also serve as a reminder of their love for each other every time they take their favorite beverage. So even though their 25th wedding anniversary date will only last for 24 hours, with this couple's mug in their hands, they will continue to have the memory of their 25th anniversary every day.
12. Personalized LED Glass Acrylic Lamp

Another wonderful gift that you can give to your parents for their anniversary is a lamp made out of glass acrylic and LEDs. This Personalized LED Glass Acrylic Lamp comes with a wooden stand so that you can easily place it on your desk. 
If you want to add a more personal touch, you can have the lamp engraved with your parents' photos. Your parents will be pleased that you have given them this gift for their 25th wedding anniversary. 
Summary
When all things are considered, we believe that the list above should be a good enough guide. This should help you select the best gifts for your parents on your wedding day. Give your parents thought-provoking gifts for their silver jubilee and make it an unforgettable event.